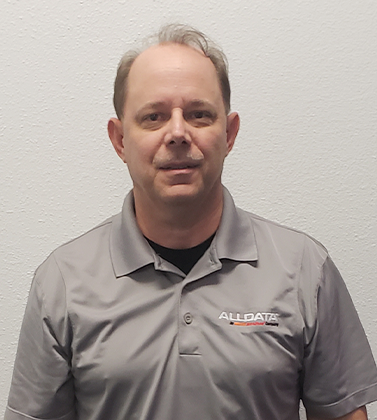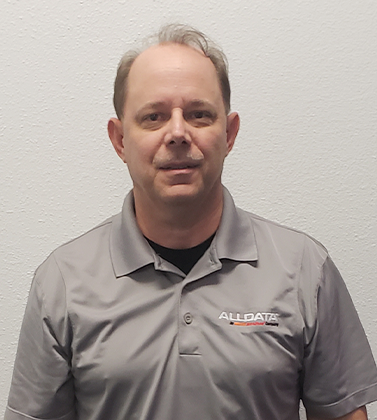 Automotive Diagnostic Consultant II
Certifications
ASE Master Automobile Technician A1-A8
ASE Certified Master Medium /Heavy Truck Technician
ASE L1 Advanced Engine Performance Specialist
ASE L2 Electronic Diesel Engine Diagnosis Specialist
ASE E2 Electrical/Electronic Systems
ASE E3 Auxiliary Power Systems
ASE XO1 Undercar Specialist Exhaust Systems
ASE G1 Automotive Maintenance and Light Repair
ASE A9 Light Vehicle Diesel Engines
ASE C1 Automobile Service Consultant
ASE B5 Mechanical and Electrical
ASE X1 Exhaust Systems
MACS Section 609 Certified
AS Degree, Automotive Technology
Texas Certified Auto/Diesel Instructor
GM World Class Technician
MACS Section 609 Certified
About Tim
I started my journey in this field as a youth in Michigan, fascinated with the ins and outs of all things mechanical. During the summers, I worked on the family dairy farm repairing farm equipment and throwing hay bales, which gave me valuable experience that I used later in my career. I bought my first project car in high school: a 1969 Roadrunner that I was dedicated to making run better and faster than stock.
After I completed college, I decided that working in the automotive field is what I wanted to do. I got a job at a GM dealership in Green Bay, Wisconsin, where I stayed for the next 30 years. I advanced from a basic line technician to a team lead, specializing in Transmissions and Diagnostics. 
After my time at the GM Dealership, I decided I was done with the Green Bay winters, so my wife and I relocated to Dallas, TX. I decided a new challenge was in order, but I still wanted to use my knowledge and experience. So, I changed careers and became an Auto/Diesel Instructor at Universal Technical Institute. During the next seven years, I truly enjoyed teaching the future technicians of America about HVAC, Manual Transmission, Automatic Transmissions, Advanced Automotive Diagnostics, Hydraulics, and Refrigerant Transport Systems.
On my personal side, I am married to a wonderful woman and have three great children. During my free time, you can find me at the bowling alley. I am an avid bowler, and I've participated in up to three different leagues at once. I also enjoy watching off-road racing and Green Bay Packers football. Go Pack!
I am excited about joining the ALLDATA Tech-Assist team. I feel that I can continue helping technicians grow, while helping them fix "harder than normal" vehicles.