SEMA 2021 – All bets are on!
Jul. 06 2021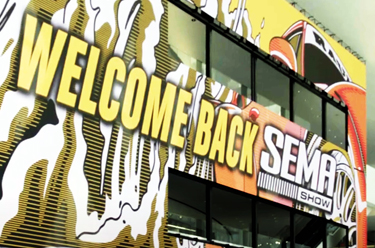 Jul. 06 2021
Everyone at ALLDATA is so excited that the SEMA Show is back in Las Vegas this year and it promises to be better than ever. Here's what we're looking forward to (including hopefully seeing you in person at the event!)
The Las Vegas Convention and Visitors Authority (LVCVA) debuted the Las Vegas Convention Center's (LVCC) $1 billion, 1.4 million square expansion with a new West Hall just last month.
The new West Hall features a contemporary design, an abundance of natural light and 600,000 square feet of exhibition space, including 328,000 square feet of column-free space, the largest column-free exhibition space in North America. An open-air atrium features a 10,000-square-foot digital screen developed by Samsung, the largest digital experience in a convention center in the U.S.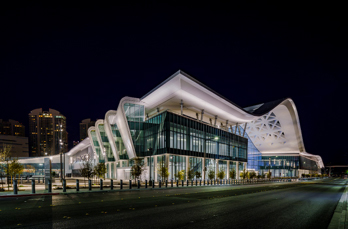 ALLDATA will be highly visible with a prime location in the Collision & Repair Section, which is now in the South Upper Hall (Booth 31061). Sections of the SEMA Show have moved, so you'll want to review site maps before heading to the venue.
ALLDATA and Duralast by AutoZone will have side-by-side booths to showcase solutions using OEM repair Information and quality OE parts. The ALLDATA booth will feature live demos of our latest industry-leading product innovations – a lot has happened in two years! We can't wait to see you there – in person.
Las Vegas Convention Center Loop
The Convention Center Loop also debuted last month. Developed by Elon Musk's The Boring Company, it's a cool underground tunnel system that shuttles convention attendees throughout the 200-acre campus in all-electric Tesla vehicles.
The Loop connects the West Hall to the LVCC's North and South Halls via two one-way vehicular tunnels, including three passenger stations. The system serves as a fun and quick transportation solution to move convention attendees throughout the sprawling campus approximately 40 feet below ground in less than two minutes, while a walk could take 20 minutes or more. The Las Vegas Convention Center Loop is the first commercial project of its kind by The Boring Company.
The SEMA Show takes place November 2-5, 2021 at the Las Vegas Convention Center. It is a trade-only event for the automotive repair industry and is not open to the public. If you are not able to attend SEMA, visit ALLDATA.com and follow us on social media to stay up-to-date.