ALLDATA Provides OEM Repair Information for the Professional Automotive Service Industry
Trusted By More Than 400,000 Technicians
Used In More Than 100,000 Shops
More Than 44,000 Engine-Specific Vehicles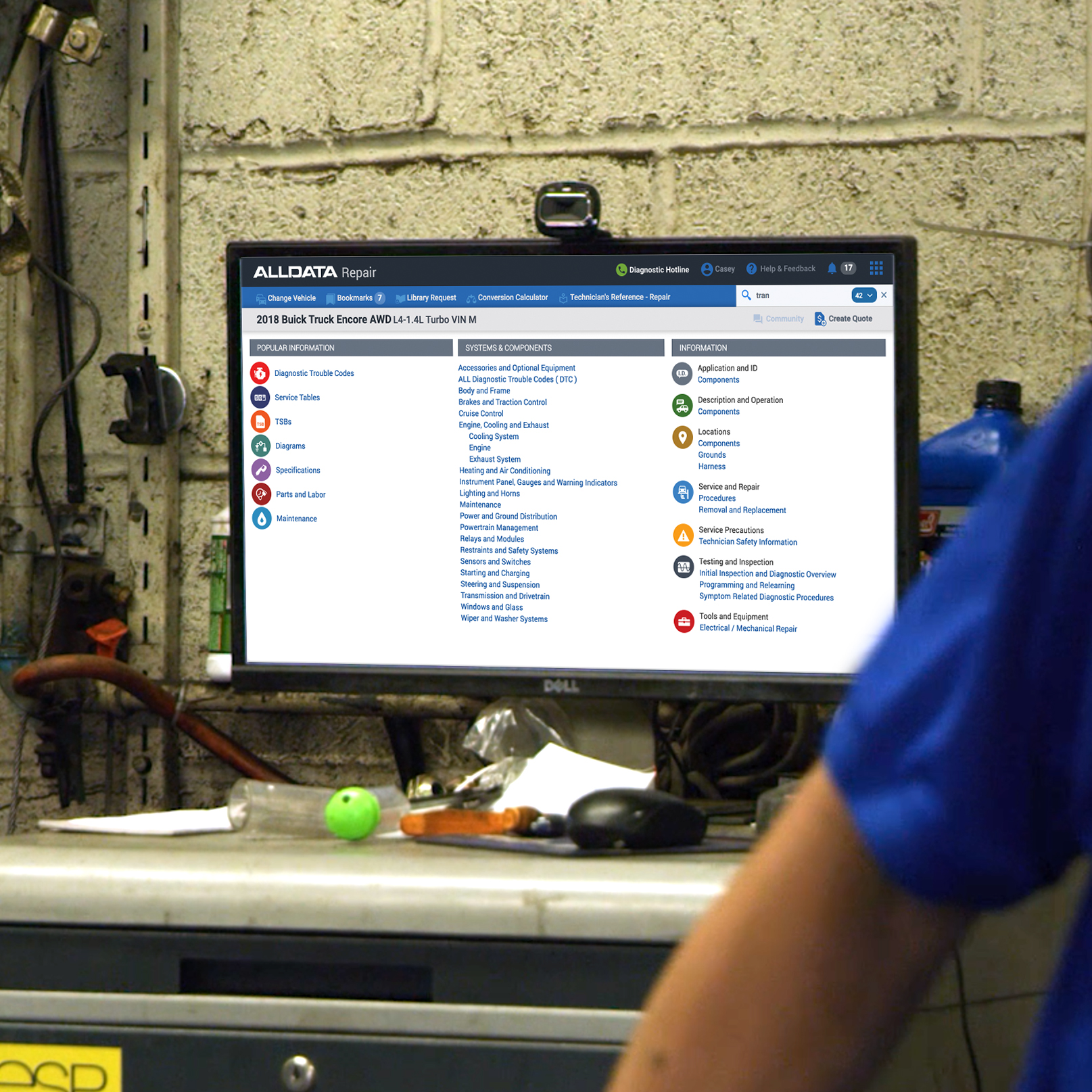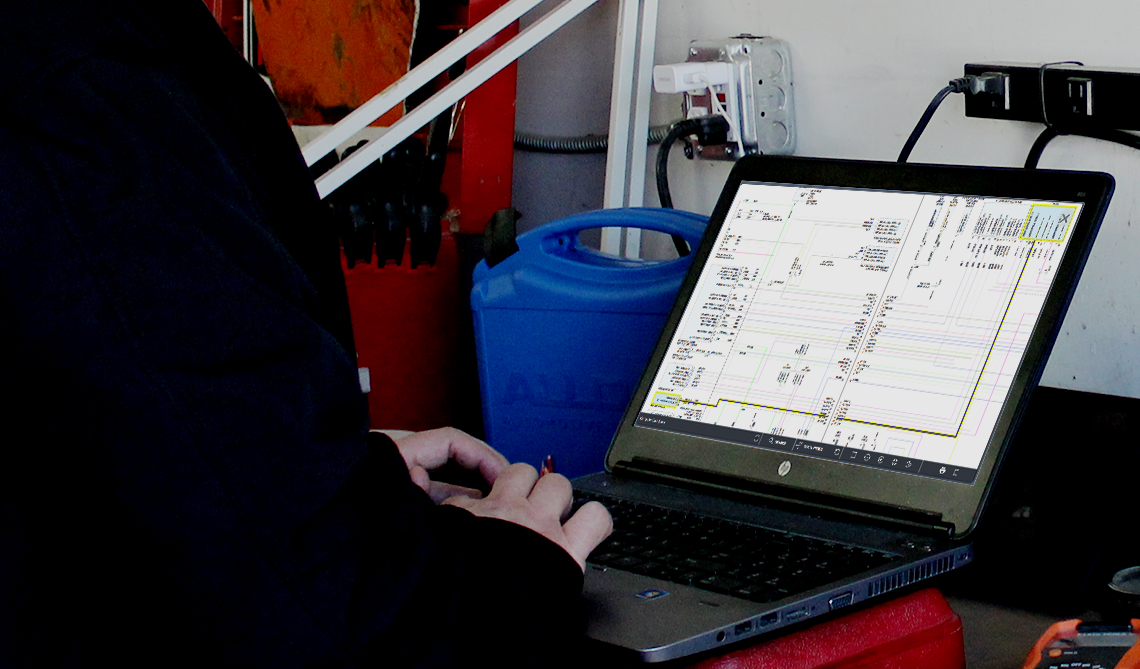 Why choose ALLDATA Repair?
ALLDATA's automotive diagnostic and repair software, with repair information direct from the OEM for accurate car repairs, is trusted by more than 400,000 technicians in more than 100,000 shops nationwide. Covering more than 44,000 engine-specific vehicles, ALLDATA provides auto repair shops a suite of products to help increase the daily car count, improve processes and provide quality repairs to keep customers satisfied.
Specifications – capacities, mechanical, electrical, fluid types, pressure, vacuum, and temperature

Service interval tables and maintenance charts

DTC (diagnostic trouble code) descriptions, tests, and procedures

TSBs (technical service bulletins) and recalls

OEM-original wiring diagrams with all connector, splice, and ground locations

Quotes with integrated parts and labor

Timing belt interval charts with interference engine identification

TPMS (tire pressure monitor system) and maintenance reset procedures

System description and operation information
ALLDATA is the largest supplier of OEM information and business solutions for repair and collision shops. We were created by shop owners, for shop owners – so we understand how you work and design our products to make your job easier. 
Call 888-724-4165 or fill out the form to get a demo of ALLDATA.