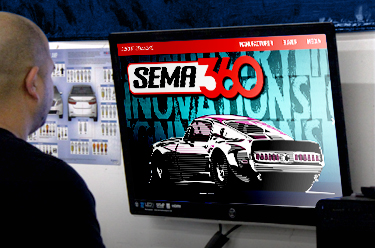 Oct. 30 2020
We're all doing things differently this year. And SEMA is no exception. ALLDATA is pleased to support this year's SEMA360 by offering attendees a number of ways to engage with us during the virtual event, Nov. 2-6, including:  
Interaction with ALLDATA reps at our virtual booth
Live demo opportunities
Roundtable discussions
News on our latest products
Live roundtable discussion topics include three ways to run your business more efficiently with new, simplified shop management technology, protecting your shop with OEM information and procedures, how to maximize profits with ALLDATA's newest automotive repair software, and more.  
You'll also get to take advantage of once-a-year SEMA360 savings, up to 25% off our industry-leading repair solutions.
For the latest details on ALLDATA's SEMA360 activities, visit: ALLDATA | SEMA360
SEMA360 registration is FREE for SEMA members; for nonmembers, it's only $25. To register, visit www.sema360.com.
We look forward to connecting with you at SEMA360!
Want to see how ALLDATA can improve shop efficiency? Check out our suite of products, each designed to contribute to both shop efficiency and productivity.
If you would like to read more articles like this one please subscribe to ALLDATA News.