Doing things the Kniesel way
May. 09 2018
May. 09 2018
Richard Kniesel opened his first collision shop in Citrus Heights, Calif., in 1968. It was an expansion of his mechanical repair business and the beginning of an enterprise that would touch customers and the surrounding community for the next 50 years and counting. In that time, Richard Sr. would pass on his commitment to excellence to his son Gary and grandson Brent, and expand the business, opening five more collision locations.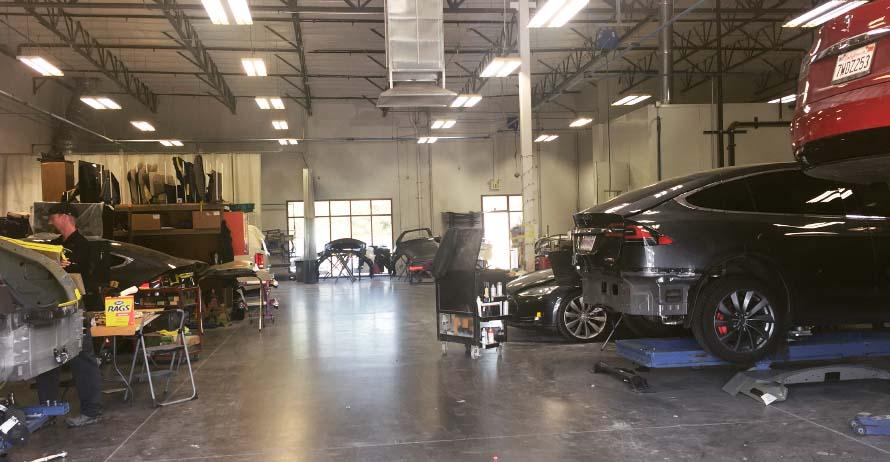 Customer Profile
Kniesel's Collision
Location: Rocklin, CA
Number of Bays: 25
Staff: 52
Website: www.kniesels.com.
Jeff Kerns, Assistant Manager
In 2003, Kniesel opened its Rocklin shop, which is now a four-building repair facility with 52 dedicated employees. Each building has its specialty. One is for mechanical and laminate work, one is a dedicated Tesla repair facility, another is for light body shop repairs and dealership work, and the remaining building is a collision repair and paint area.
Kniesel's Collision handles a large volume of Insurance referral and dealership work and is on the cutting edge of industry certifications. They have employees who specialize in I-CAR, BMW, Honda, Acura, Ford, and Audi Aluminum certifications. Most Master technicians have Toyota certification, including training for hybrid vehicles. Speaking of hybrids, Kniesel's is the sole certified Tesla repair facility in the greater Sacramento area, a certification that requires very rigorous training and assessment of the technician's aluminum welds.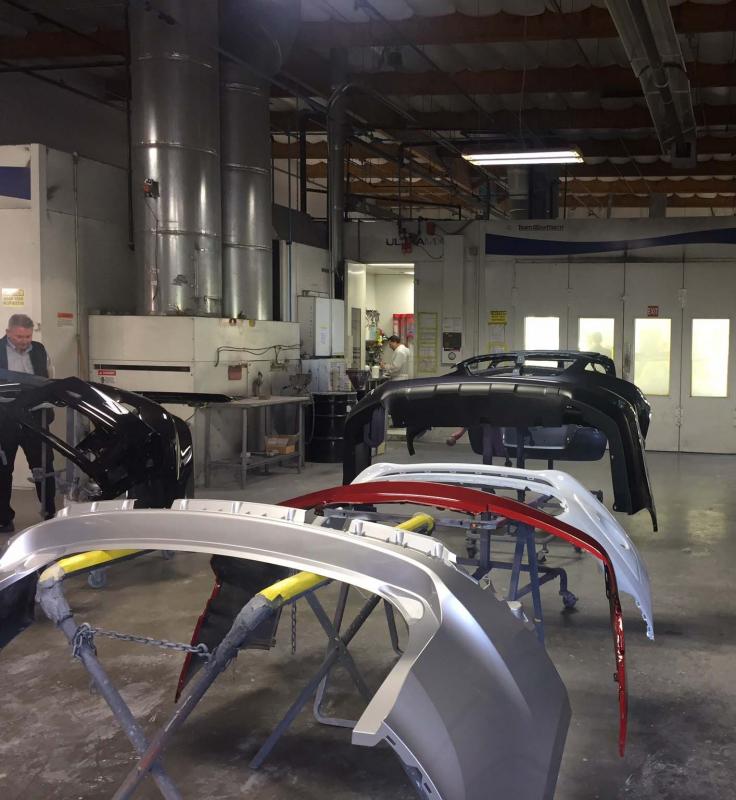 A shop this size requires an efficient workflow. Each car brought in goes through a triage assessment. Kniesel's employs a full-time scanner, an employee whose sole job is to perform pre- and post-vehicle scans. The scanner works hand-in-hand with estimators, service writers, and a blueprinter for 110% deconstruction. This crucial step helps protect the shop from liability claims and also identifies work that the OE requires.
Software tools like ALLDATA Collision play a big role, says Jeff Kerns, Kneisel's Assistant Manager. "ALLDATA has been a great resource, helping us map out a repair plan and blueprinting process as far as sectioning procedures and operations that are necessary for the repair. If there is a cut on a car, there is an ALLDATA sheet on it that specifies the details of that repair, and it becomes a permanent record of that repair."
If there is a cut on a car, there is an ALLDATA sheet on it that specifies the details of that repair, and it becomes a permanent record of that repair.
Once the repair plan is mapped out, documented, and authorized, parts are ordered and the repair process begins.
Kneisel's success is attributed not only to its top-notch employees, tools, or location, but also to the owners' singleness of purpose. Kniesel's is a family-owned business that has one philosophy: do what's right for the customer and be a part of the community they serve. Employees are empowered and encouraged to make sure the customer comes first, even if it means less profit.
Kniesel's Collision also supports a variety of charities. They've helped internationally by sending relief teams to both Rwanda and Mexico, as well as locally by participating in local events like the American Cancer Society's Relay for Life and the Feed My Starving Children's Food Packing Event. They truly serve their community by giving their time, expertise, and funds to improve the lives of others.
Want to see how ALLDATA can improve shop efficiency? Check out our suite of products, each designed to contribute to both shop efficiency and productivity.
If you would like to read more articles like this one please subscribe to ALLDATA News.