WHAT TO KNOW ABOUT ALLDATA SEMA360
Oct. 06 2020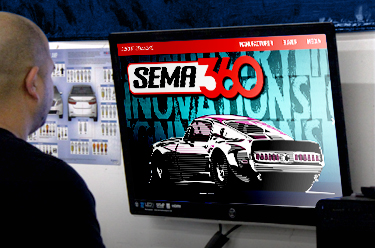 Oct. 06 2020
When it was announced that the collision industry's foremost trade show was going virtual for 2020, ALLDATA embraced the opportunity to offer attendees an online experience unique to these challenging times.
SEMA360 takes place November 2-6, 2020. Here's some great news … SEMA360 registration is FREE for SEMA members; for nonmembers, it's only $25. Visit www.sema360.com to register and for more information.
While it can't take the place of the in-person event, SEMA360 will provide a forum where customers and potential customers can interact with ALLDATA representatives, schedule a live demo, learn about our newest product innovations, and most importantly, take advantage of ALLDATA's best deals of the year on our industry-leading automotive repair software products.
For the latest updates on these once-a-year savings and our SEMA360 plans, check out our  www.alldata.com/SEMA.
Want to see how ALLDATA can improve shop efficiency? Check out our suite of products, each designed to contribute to both shop efficiency and productivity.
If you would like to read more articles like this one please subscribe to ALLDATA News.