WHY DISCOUNTING DOESN'T ADD UP
Oct. 06 2020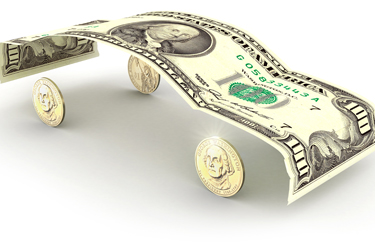 Oct. 06 2020
An Interview with Lynne Cardwell by David Bry
When the phone rings and there's a potential repair customer on the line, you have a choice. You can offer a price quote and hope that it's not too high and scares them away. Or you can take the approach of a fellow shop owner with decades of experience: offer a quote – one that's aligned with your business plan – that reflects the value of your shop's commitment to the highest standards of automotive repair and your years of experience providing quality repairs.
Dave Bry: Introducing Lynne Cardwell. She and her husband Bill ran a very successful full-service auto repair shop for over 30 years in Sacramento, Calif. before retiring in 2016. Here's Lynne's take on how  your  perception of your shop's value may be shaping your pricing policies.
Lynn Cardwell: Auto repair pricing practices have been examined, re-examined, and preached about for decades. Over the 30 years we operated our repair shop in Sacramento, I worked with three separate consultancy firms to learn more about customer acquisition and retention, pricing strategies, attracting and keeping good techs, inventory management, and so on. At our aftermarket industry gatherings and association meetings, we spoke frequently about marketing and pricing strategies. The consensus was that it was possible to discount ourselves right out of business even though overflowing with new customers.
Among our peers, we talked knowingly about coupons and marketing campaigns that attracted price shoppers, and we swapped stories about the transient nature of customers we attracted by these cheesy campaigns – we had stories because most of us had tried them all at one time or another. 
DB: How does a shop owner or manager avoid this pitfall? How do they determine pricing strategies?
LC: As an industry, it has been hammered into our heads not to operate without a clear understanding of margins and pricing. Among our peers, we talked knowingly about coupons and marketing campaigns that attracted price shoppers, and we swapped stories about the transient nature of customers we attracted by these cheesy campaigns – most of us had tried them all at one time or another. What made us turn to desperate forms of advertising? February, April and November -- that's what drove us to it. When the car count dropped, we panicked and instead of sticking to the plan we followed our gut and made it worse.
When we diverted from our plan, we invited trouble. It usually happens slowly, but it happens. Those businesses were often built by kind, generous-hearted people who couldn't resist winging it, too often shooting from the hip with their pricing. They weren't watching their core numbers; the business was floating along until it was gone.
Lynne with husband and business partner Bill Cardwell
DB: What causes shops to divert from a well thought-out plan?
LC: It takes self-discipline and courage to ignore the wrong messages we get from all sides, from what we think is "the market." The pressure to devalue ourselves and our services is everywhere around us, particularly in a culture that promotes college degrees for everyone and looks down its nose at technical and trade schools. If we're not paying attention, we can absorb and unwittingly agree with an elitist view of ourselves and our work, our gifts and skills.
DB: Why don't other professions suffer the same devaluation? How do they avoid discounting?
LC: Think about physicians in white coats, stethoscopes and well-trained nursing staff in latex gloves; attorneys and impressive law libraries, leather chairs and legal assistants who remember your name and provide good coffee while you wait; and dentists with high tech expensive equipment and skilled hygienists, crisp clean offices that invariably smell nice. There's no need to point out the obvious comparisons and counterparts to our own industry. They're all there in some form that is appropriate to what we do, or they should be. But, because we are mechanics, technicians, repair shop owners, and we've been told our industry can't be trusted, we've half believed it. We must not let ourselves look away from our fundamental margins and our pricing plan. If the plan hasn't been updated in six months, start again with what you know are real numbers as the foundation for your current pricing plan. I believe chronic underpricing is a symptom of insecurity and feeling unworthy to be adequately paid for our services.
DB: Lynne, you had significant experience in other non-automotive businesses. This clearly gave you insight into how to grow a business and how to "think like a customer." What can shop owners and managers do daily to build their businesses?
LC: At the end of the day when you see that your pricing policies are being followed and average margins are being met, then you've had a good day. Always keep in mind, your profession is contributing a service of great value to your community. You are providing good jobs in a stable, healthy work environment. Your shop's reputation brings in customers who are looking for honesty and quality repairs at a fair price, and who are far more likely to stay customers for many years. A good reputation among your peers and in the community is built slowly over time. Your customers will tell you how much they trust you and how valuable your knowledge and services are to them. This leads to a culture of mutual respect and honor among the staff, and it becomes almost unthinkable to break away from a system that is working in a tangible way.
Helping people understand their own worth and value tends to multiply. When your employees feel highly valued, they show customers that same kindness but from a position of strength. And when employees have a stake in the outcome, your entire team will benefit.
Want to see how ALLDATA can improve shop efficiency? Check out our suite of products, each designed to contribute to both shop efficiency and productivity.
Read other articles in this edition.
If you would like to read more articles like this one please subscribe to ALLDATA News.