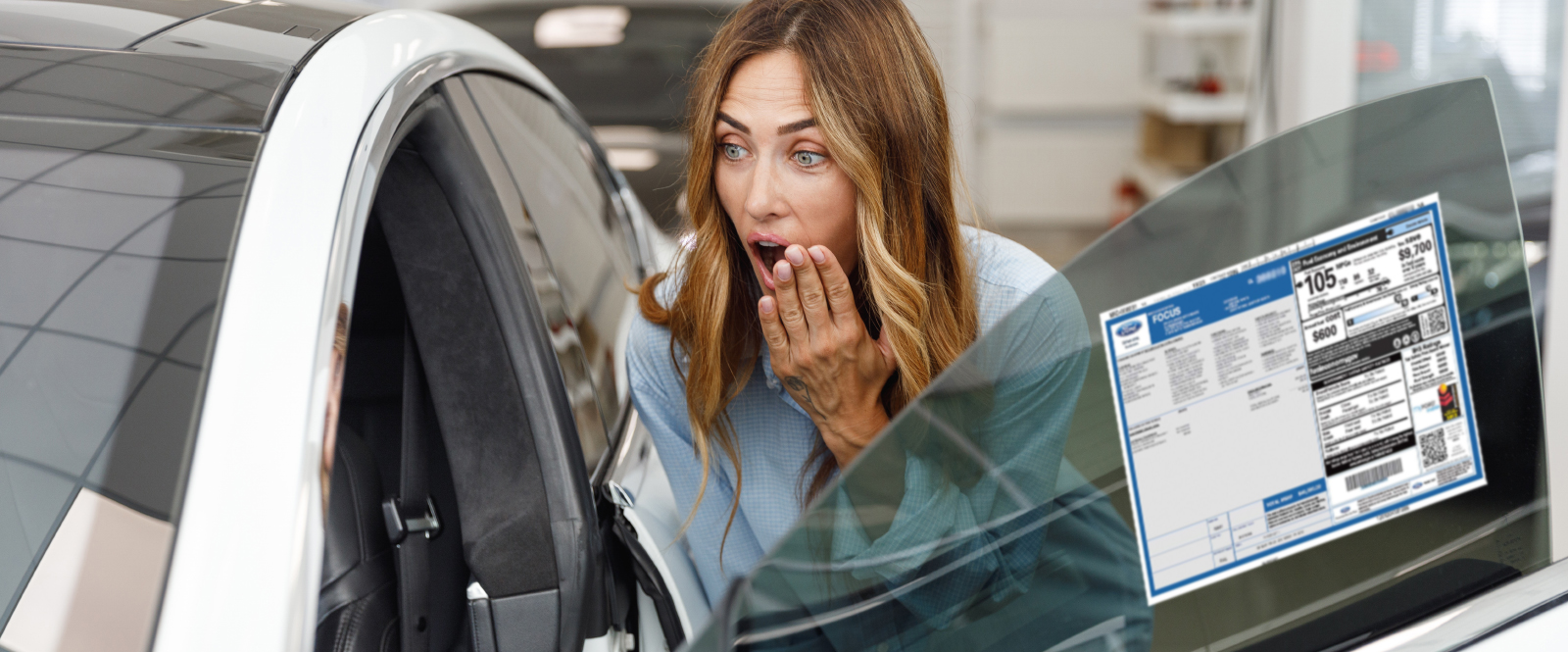 Consumers counting on electric vehicles are in for a shock
Apr. 01 2022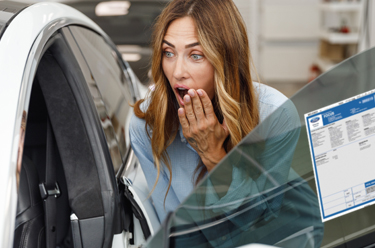 Apr. 01 2022
As manufacturers charge ahead with aggressive electric vehicle (EV) plans, the U.S. automotive consumer's desire – and ability – to jump into the EV frontier lags far behind. Russia's invasion of Ukraine – and the subsequent ban on the import of oil and natural gas from Russia to the U.S. – is driving gas prices into the stratospheric range and crippling supply chains. This may prompt more consumers to consider an electric vehicle to avoid pain at the pump, but they'd better be prepared for more shocks: there are major obstacles to owning an EV in the near future.
Low availability, higher prices
The Washington Post reported last month that on-site searches of hybrid, plug-in hybrid and electric vehicles jumped 39 percent from early February to early March, right about the time Russia invaded Ukraine. The sharp rise in gas prices has fueled already-increasing interest in EVs, but consumers hoping to make the switch to an electric vehicle are pretty much out of luck getting their hands on one. And if you can find one, you're going to be paying more, a lot more.
According to a CNBC report, a combination of supply chain problems, pent-up demand, and record-low vehicle inventory levels have created a production and delivery logjam. So much so that many new cars and trucks, including EVs, are already spoken for before they reach dealers' lots. Customers putting down hefty deposits face months, if not years, of wait time to purchase EVs.
So as a strategy to stonewall the current spike in gas prices, purchasing a new electric vehicle may not be your best financial move right now, no matter how green your intentions.
In fact, only 10 percent of U.S. consumers were considering an electric vehicle for their next automobile purchase, according to Deloitte's 2022 Global Automotive Consumer Study. Let's see why.
Top 3 barriers to EV adoption
In the study, U.S. consumers who said they are not considering an EV as their next vehicle cited 1) range anxiety, 2) lack of public charging infrastructure, and 3) vehicle cost/cost of ownership as their three biggest concerns.
"Almost 70 percent of U.S. respondents still plan on purchasing an ICE-powered vehicle for the next car. Only 10 percent said they'd be interested in purchasing either a plug-in hybrid or battery electric vehicle," the report said.
"ICE still dominates future intentions in the U.S. For the most part, people are drawn to an EV because of an expectation of lower fuel costs, or they are concerned about climate change and want to reduce emissions."
Concern #1 – Range Anxiety
Driving range is one of the biggest concerns for car shoppers considering an electric vehicle. That's because range anxiety, the concern that your EV won't have the battery charge needed to complete a journey, is a very strong motivating factor. Like running out of gasoline in a conventional car, driving an EV that's suddenly out of charge is no one's idea of fun.
The study calls out how U.S. consumers expect fully charged EV driving range to be north of 500 miles, while those in China, Japan, and India are content with a range of around 250 miles.
According to Cars.com, only one vehicle – the 2022 Lucid Air Dream Edition – meets that expectation, sporting a 520-mile range. Unfortunately, in order to get that kind of range, Lucid is charging around $170,000 for the vehicle.
Electric Cars with the longest range
2022 Lucid Air Dream Edition R all-wheel drive: 520 miles
2022 Tesla Model S Dual-Motor AWD: 405 miles
2022 Tesla Model 3 Long Range Dual-Motor AWD: 358 miles
2022 Tesla Model X Dual-Motor AWD: 351 miles
2022 Mercedes-Benz EQS 450: 350 Miles
2022 Tesla Model Y Long Range Dual-Motor AWD: 330 miles
2022 Rivian R1S: 316 miles
2022 Rivian R1T: 314 miles
2022 Kia EV6 Long Range rear-wheel drive: 310 miles
2022 Ford Mustang Mach-E RWD California Route 1: 314 miles
2022 Hyundai Ioniq 5 Long Range RWD: 303 miles
The next closest vehicle, the Tesla Model S, has a significant drop-off in range, maxing out at 405 miles. Though it's significantly cheaper than the Air, the Model S will still run buyers almost six figures. The base model starts at $97,000 (for now). 
Concern #2 – Lack of public charging infrastructure
Consumers say the second-biggest obstacle to owning an electric vehicle is that there simply aren't enough places to plug in. Public charging stations are still few and far between. And installing one – if you happen to have a garage – is an expensive process laden with red tape.
Almost 70 percent of U.S. respondents still plan on purchasing an ICE-powered vehicle for the next car. Only 10 percent said they'd be interested in purchasing either a plug-in hybrid or battery electric vehicle ...
Currently, there are fewer than 50,000 public charging stations in the United States, reports the New York Times. The infrastructure bill that Congress passed in November includes $7.5 billion for 500,000 new chargers, although experts say even that number is too small.
The lack of a reliable, robust, and accessible charging network is one of the key hurdles in transitioning to an EV. Around 75 percent of respondents to the Deloitte survey said their home would be the most preferable spot to charge their vehicle. However, more than 60 percent of respondents also said they aren't planning on charging at home because the cost to install a personal charger is prohibitive and complicated, or they don't even have the option because they're home is a rental.
We'll explore the charging infrastructure landscape in greater detail in an upcoming issue. Meanwhile, here's a sip of hope for coffee drinkers: Volvo Cars has partnered with coffee giant Starbucks Corp to create a public electric vehicle charging network that is set to begin this summer.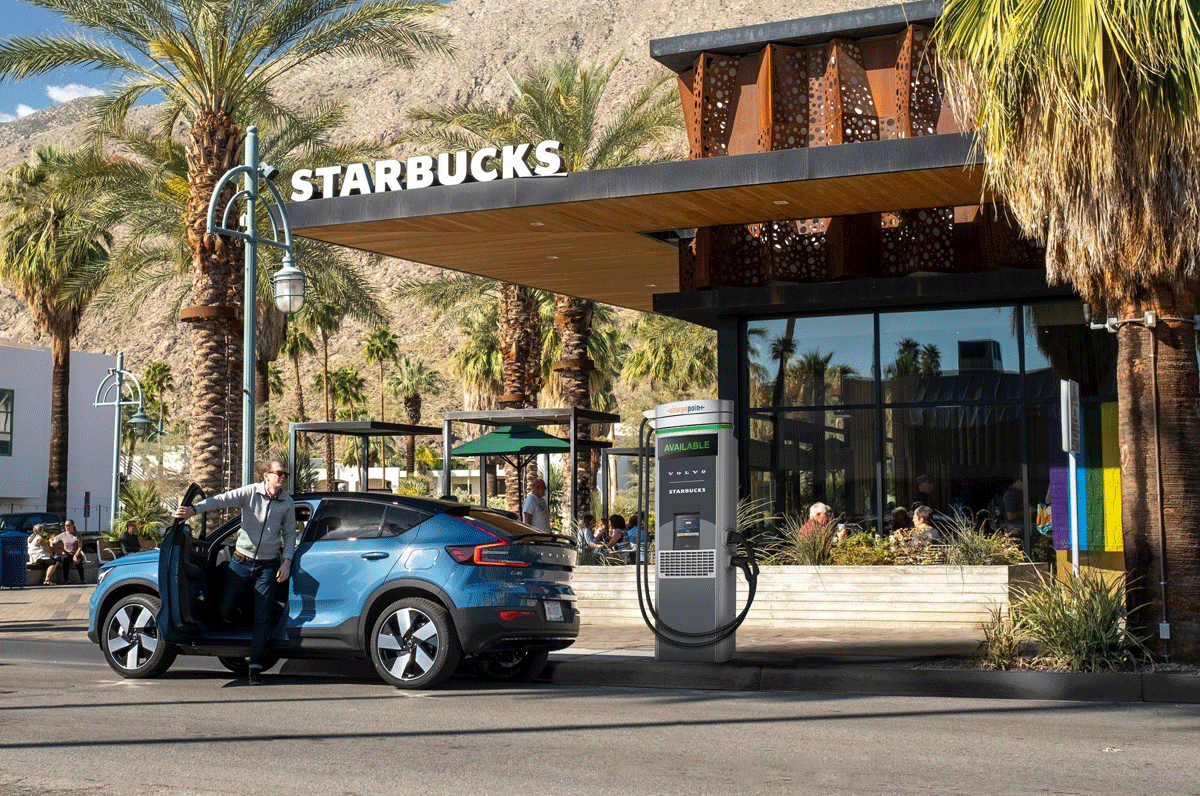 The Swedish automaker maker said that its pilot installations would include as many as 60 Volvo-branded ChargePoint DC fast chargers at up to 15 Starbucks store locations spaced every 100 miles between Denver and the Starbuck's corporate office in Seattle. The charging station installations are to be completed by the end of 2022 and could be used by all EV drivers for a fee. However, Volvo car owners could use these at no charge or at preferential rates.
Concern #3 – Vehicle cost/cost of ownership
Jessica Caldwell, executive director of insights at Edmunds says the average cost for a new electric vehicle was $60,054 in February. That's compared to $45,596 on average for all new vehicles, including electric ones, according to data from Edmonds. When compared to comparable gas models, EVs typically cost 10 to 15 percent more, although prices have been climbing steadily over the past couple of years and are expected to continue to rise. 
For example, last month Tesla raised its prices twice in one week. The cheapest Model 3 in the U.S. is now $46,990, according to a Bloomberg report. The move comes amid surging raw material costs, made worse by Russia's invasion of Ukraine, and could set back the vision of Tesla CEO Elon Musk and other auto executives to roll out more affordable electric vehicles.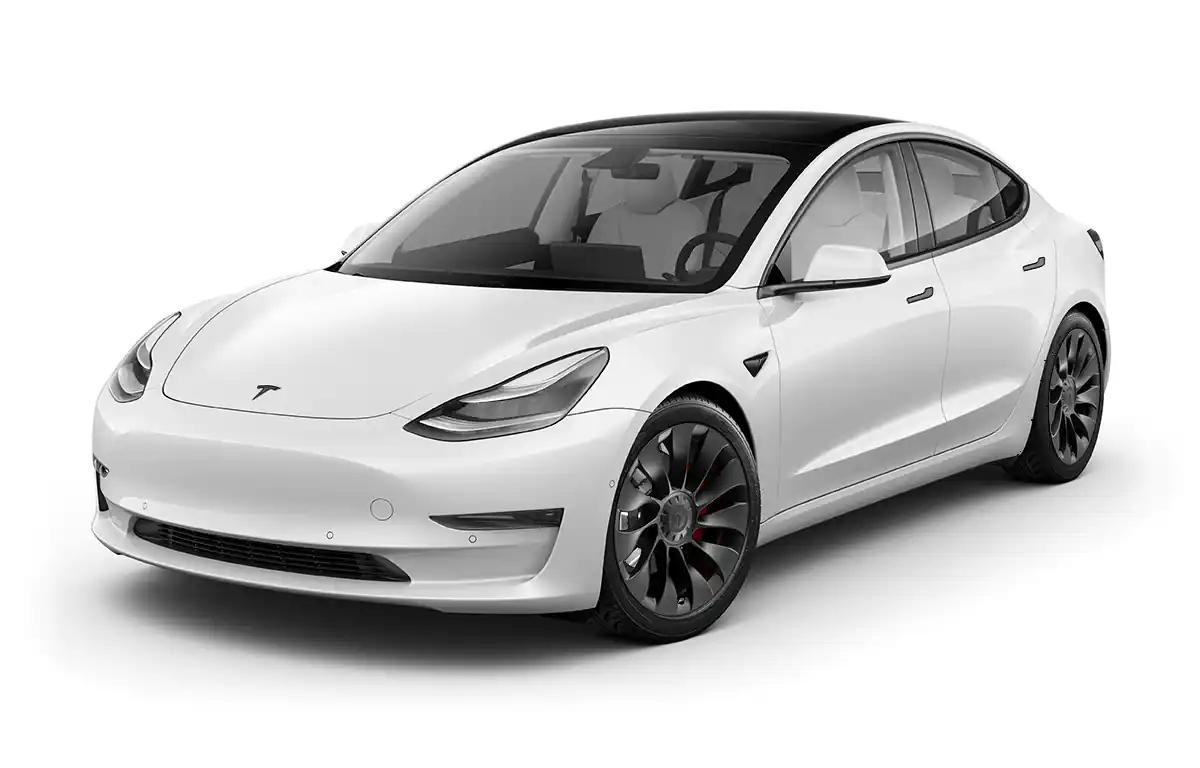 In addition to balking at the initial investment to purchase an electric vehicle, consumers have concerns about the cost savings over time of driving an EV vs. a traditional ICE vehicle.
While most consumers would prefer to charge at home, costs and logistics for installing home charging stations are prohibitive. In the Deloitte study, more than 30 percent of respondents say they'd reconsider the decision to purchase an EV if the cost of charging in public spaces was similar to the price of filling up an ICE-powered vehicle with gas.
However, as reported in a recent economic analysis, EVs still lag behind gas cars in terms of retail cost per mile of range. EV owners pay more per mile of range than gas-powered car owners do, and that's not likely to change until at least 2025, the report says. Granted, these calculations were reported prior to recent gas price hikes ignited by the ban on Russian oil imports, which has some consumers scrambling anew for EVs. Recouping the benefit long term is still out of reach for the near future, most analysts say.
 "Although consumers may qualify for a tax credit when purchasing an electric vehicle, they still need to factor in the price of the car, the borrowing costs, higher insurance and the expense of installing a charging station at your home if you want to boost your charging power," said Caldwell
Rising prices of nickel, lithium and other materials threaten to slow and even temporarily reverse the long-term trend of falling costs of batteries – the most expensive part of EVs, hampering the broader adoption of the technology
 Will the war in Ukraine slow the momentum for EVs?
As Dan Zukowski writes in Smart Cities Dive, the war in Ukraine is already affecting the rapid growth in electric vehicle demand and production.  Volkswagen closed its factory in Zwickau, Germany, halting the production of two battery-electric vehicles it exports to the U.S. because it relies on parts produced in Ukraine.
Both countries involved in the conflict produce much of the raw materials needed for battery cells, semiconductor chips and other critical parts used by automakers for electric vehicles. Prices for these materials are already skyrocketing. Over time, battery ingredients like lithium, nickel and cobalt could become more sought after than oil, which could limit sales in the short term by driving up the cost of electric cars.
"Rising prices of nickel, lithium and other materials threaten to slow and even temporarily reverse the long-term trend of falling costs of batteries – the most expensive part of EVs, hampering the broader adoption of the technology," said Gregory Miller, an analyst at industry forecaster Benchmark Mineral Intelligence.
Closer to home, independent auto shops are already having a hard time finding replacement parts for vehicles, and EVs specifically, because of existing supply issues further exacerbated due to the Russian invasion of Ukraine.  
A market in flux
A lot of stars will need to align in order for EV-makers to both increase range and decrease prices to align with what consumers have come to expect from gas cars. We've touched on just some of the major barriers to consumer EV acceptance, including "range anxiety," a lack of charging infrastructure, and cost of ownership. In future issues, we'll continue reporting on manufacturers' EV updates and explore other challenges confronting this burgeoning marketplace.
Want to see how ALLDATA can improve shop efficiency? Check out our suite of products, each designed to contribute to both shop efficiency and productivity.
If you would like to read more articles like this one please subscribe to ALLDATA News.