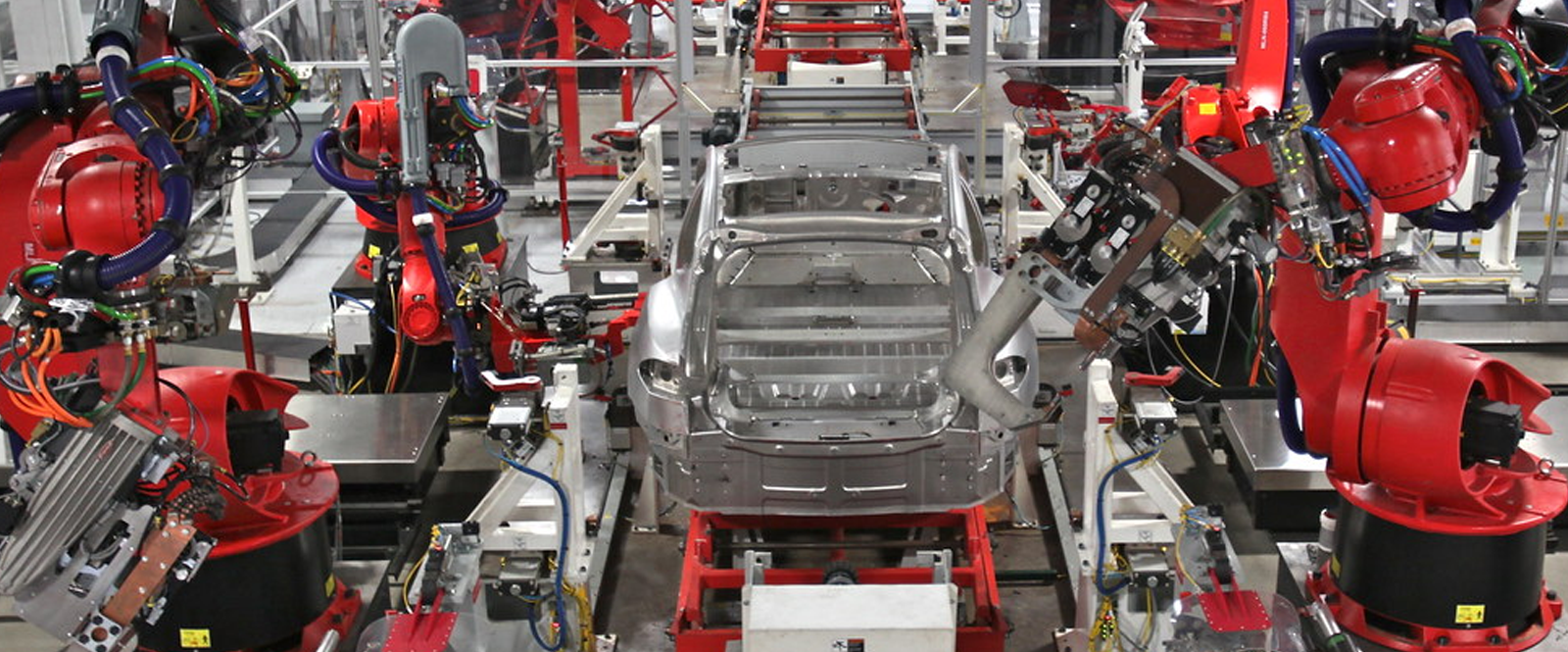 EV overload? You're not alone
Mar. 01 2022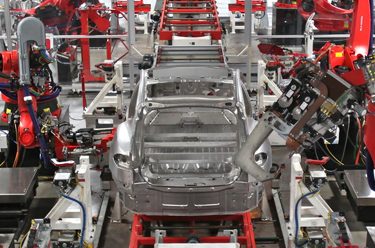 Mar. 01 2022
If you were one of the 112 million viewers watching Super Bowl LVI last month (a safe bet, I assume?) you couldn't miss all the hype around the commercials. As always, automobiles dominated the ads, but this year, six out of the seven auto ads in Super Bowl LVI featured electric vehicles (EVs). And while spending huge advertising dollars is a sure sign of where the industry is going, the reality is that there's a long road ahead before we reach the end of the ICE age.
In 2021, electric car sales worldwide – including fully electric and plug-in hybrid passenger cars – more than doubled to 6.5 million, representing close to 9% of the global car market and more than tripling their market share from two years earlier. Of those, 3.2 million EVs were sold in 2021 to mainland China and 2.3 million in Europe.
By comparison, the United States is still a much smaller market for EVs, with only 535,000 EVs sold in 2021, representing about 4% of the new car market. And true, sales of electric cars might have been even higher in 2021 had it not been for supply chain issues and production bottlenecks. Still, demand for electric cars is so strong that some manufacturers are requiring buyers to put down deposits months in advance.
As John Possumato points out in Wards Auto, although the share of EV sales in the U.S. more than doubled last year, it started from a very low base of about 1.6% to reach that 4%. Also, 2021 experienced the worst vehicle shortage in history, at a time when almost every car line that was available for sale saw dramatic increases.
By 2030, the goal of auto industry executives and the Biden administration is that 50% of all new vehicles sold in the United States will be electric or plug-in hybrid electric models. This month, with interest in electric vehicles surging to an all-time high, we've rounded up the latest on manufacturers' EV plans to be meet that goal. Next month, we'll explore the many challenges to vehicle electrification facing both the industry and consumers.
TESLA
Led by Elon Musk, the company delivered nearly a million cars in 2021, an 87% percent increase from 2020, according to the New York Times. The company currently dominates the market, making up an estimated 72% of electric vehicle sales in the U.S.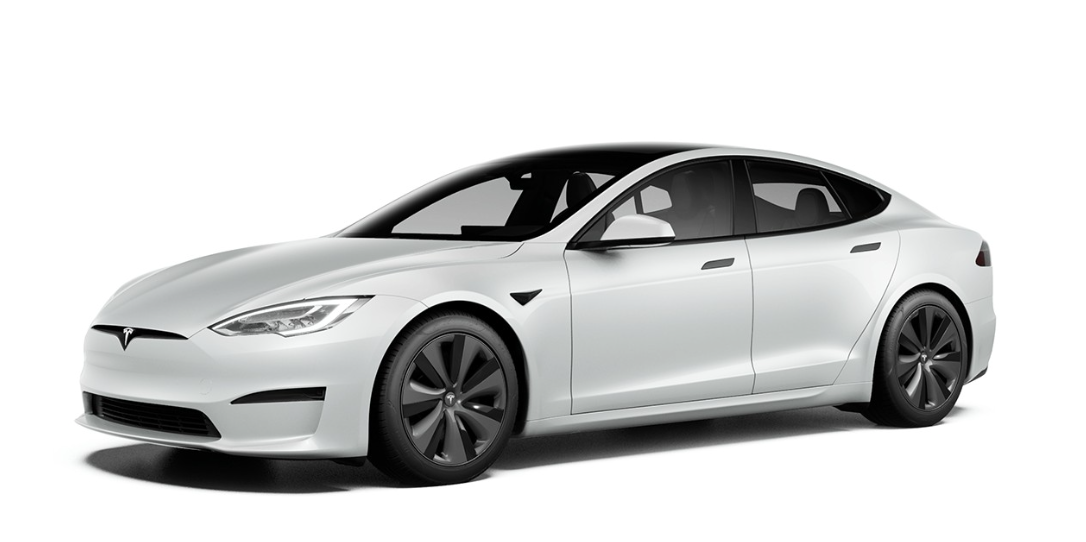 The start of production at Tesla's new Gigafactory Texas near Austin is a key milestone for 2022. By the end of March, the automaker aims to deliver a small number of Model Y SUVs built at Gigafactory Texas. This is a few months behind schedule, but should still set Tesla up for a ramp-up to volume production during the second half of the year.
Tesla has had its share of safety investigations and recalls, the latest for nearly 54,000 vehicles because their "Full Self-Driving" software lets them roll through stop signs without coming to a complete halt.  
On a lighter note, Tesla also recalled nearly 600,000 vehicles to tweak the "Boombox" feature that lets drivers swap out their normal car horn for alternate sounds, including goats bleating and other less-than-polite noises (aka farts) that might pose a safety distraction.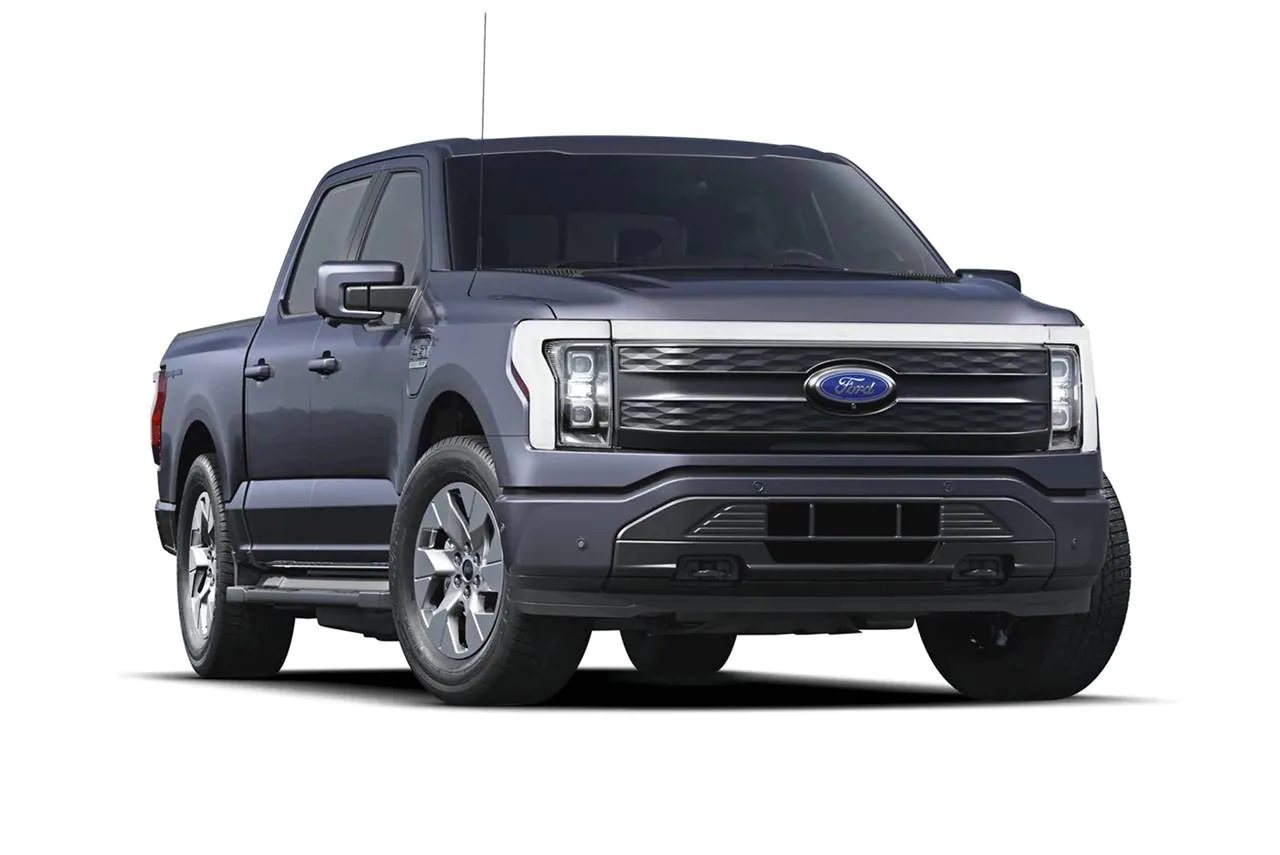 FORD
Ford is now ranked as the top-selling U.S. automaker and ranks number two in EV sales, reporting record preorders for both the hybrid Maverick and the EV F-150 Lightning. 
The company has pledged that by 2030 40% of its global sales will be EVs; an ambitious benchmark echoed by General Motors, Volkswagen, and Toyota.
It is investing $30 billion up through 2025 in new plants, research and development, and worker training in the belief that 40% of U.S. automobiles will be all-electric by 2030. Ford also had a roughly 12% stake in Rivian when the EV startup went public last November.
Ford will soon start selling the Lightning, an electric version of the F-150 pickup truck, which has been the best-selling truck in the U.S. for 44 years. They initially planned to make 75,000 a year, but demand has been so strong that the company is racing to double production of the Lightning, which starts at $40,000 and runs up to more than $90,000. Ford halted reservations when they reached 200,000. Ford intends to begin delivering F-150 Lightnings in the first-half of 2022.
Ford President and CEO Jim Farley said, "Customers have already ordered or reserved more than 275,000 all-electric Mustang Mach-E SUVs, F-150 Lightning pickups and E-Transit commercial vehicles and we're breaking constraints to deliver every one of them as fast as we can."
Ford recently got another morale boost when Consumer Reports made the Mustang Mach-E its top EV pick for 2022, knocking the Tesla Model 3 off the number one podium. 
SPEAKING OF RIVIAN
In September of 2021, the Rivian R1T was the first EV truck to be offered to the public, beating out Ford's F-150 Lightning.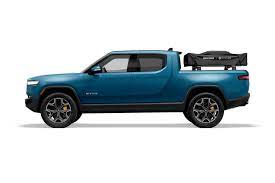 Rivian, a maker of electric vehicles that aspires to compete with Tesla, completed an initial public offering last year that raised nearly $14 billion. Its shares quickly soared, and the company briefly had a stock market value that was nearly twice that of Ford Motor.
But now investors are worried that the company may not quite live up to its promise because it has had trouble increasing production of its pickup trucks, sport utility vehicles, and delivery vans – specifically its failure to meet a modest goal of producing 1,200 vehicles for individual buyers in 2021. Like the rest of the industry, the company has been hit hard by shortages of computer chips and other parts. It's currently facing an order backlog of some 70,000 pickups and SUVs it needs to fulfill this year.
Rivian is also working on company charging stations. The Rivian Adventure Network is being developed and is the company's exclusive DC fast-charging system for use by Rivian vehicles. Additional charging will be provided by the Rivian Waypoints Network (level 2, AC chargers) that will be universally available to other EVs.
GENERAL MOTORS – CHEVY, CADILLAC, GMC
General Motors has committed to go all-electric by 2030 and is backing that promise with billions of dollars and new production facilities. It will invest $7 billion in four Michigan facilities, making the state its EV development "hub," with plans to deliver 400,000 EVs in North America through 2023.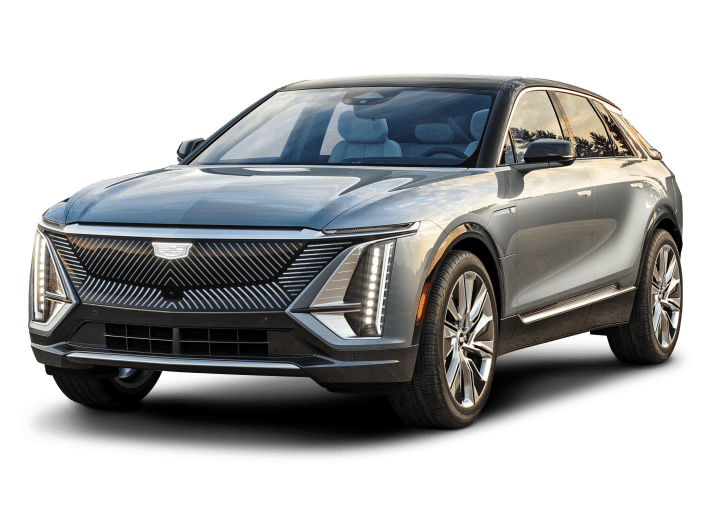 "We are building on the positive consumer response and reservations for our recent EV launches and debuts, including GMC Hummer EV, Cadillac Lyriq, Chevrolet Equinox EV and Chevrolet Silverado EV," GM CEO Mary Barra said in a statement. "Our plan creates the broadest EV portfolio of any automaker and further solidifies our path toward U.S. EV leadership by mid-decade."
GM will roll out several new electric vehicle models in rapid succession over the next few years. One of the earliest, the Chevrolet Equinox EV, will land in late 2023.
The Chevy Bolt has had a tough year. GM recalled its Chevy Bolt electric hatchback because of the risk of battery fires. The production halt is expected to continue until April as battery availability remains scarce for the replacement modules related to the fire risk recall.
The 2024 Chevy Silverado EV – with a planned 400-mile range – will be assembled at GM's Factory Zero, Detroit-Hamtramck Assembly Center – a facility repurposed and retooled with a $2.2-billion investment devoted to EV production.
Cadillac's first foray into EVs is the 2023 Cadillac Lyriq, a brand-new all-electric midsize SUV/crossover that also serves as the foundation for the GMC Hummer EV. The first pre-production Lyriq models came off the assembly line in December at General Motor's Spring Hill, Tenn. factory and are expected to ship to customers in "a few months" according to GM President Mark Reuss.
There are reportedly about 59,000 reservations for the 2022 GMC Hummer EV, which is sold out in the Edition 1 model.  Customer deliveries have already started are expected to ramp up this quarter.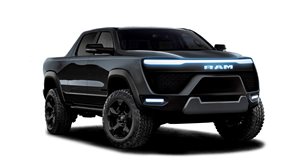 WHAT IS STELLANTIS?
Stellantis is a new mega auto conglomerate created in 2021 by the merger of France's Groupe PSA and Italian-American auto conglomerate Fiat Chrysler Automobiles (FCA).
The merger of the two auto groups combined around 4.8 million vehicles from FCA with 4.1 million vehicles of Groupe PSA, putting Stellantis ahead of General Motors in terms of global market share and making it the fourth-largest automaker in the world.
Stellantis' all-star lineup includes European makers Masserati, Alfa Romeo, and Peugeot, among others. Chrysler, Dodge, Ram, and Jeep are the American manufacturers that come under Stellantis North America. 
The first full-sized, mass-produced hybrid pickup truck was the 2019 RAM1500 eTorque. Dodge previewed a new Ram 1500 EV that will go on sale in 2024, a latecomer against competitors like the Ford F-150 Lightning and Chevy Silverado EV that will go on sale sooner.
The Jeep Wrangler 4xe is now about a quarter of the Wrangler mix. It's the best-selling plug-in hybrid in America. 
The first-ever Electrified Alfa Romeo will be the 2023 Tonale, marking Alfa Romeo's plunge into a high-tech future that goes all-electric in 2027.
LUXURY EV MODELS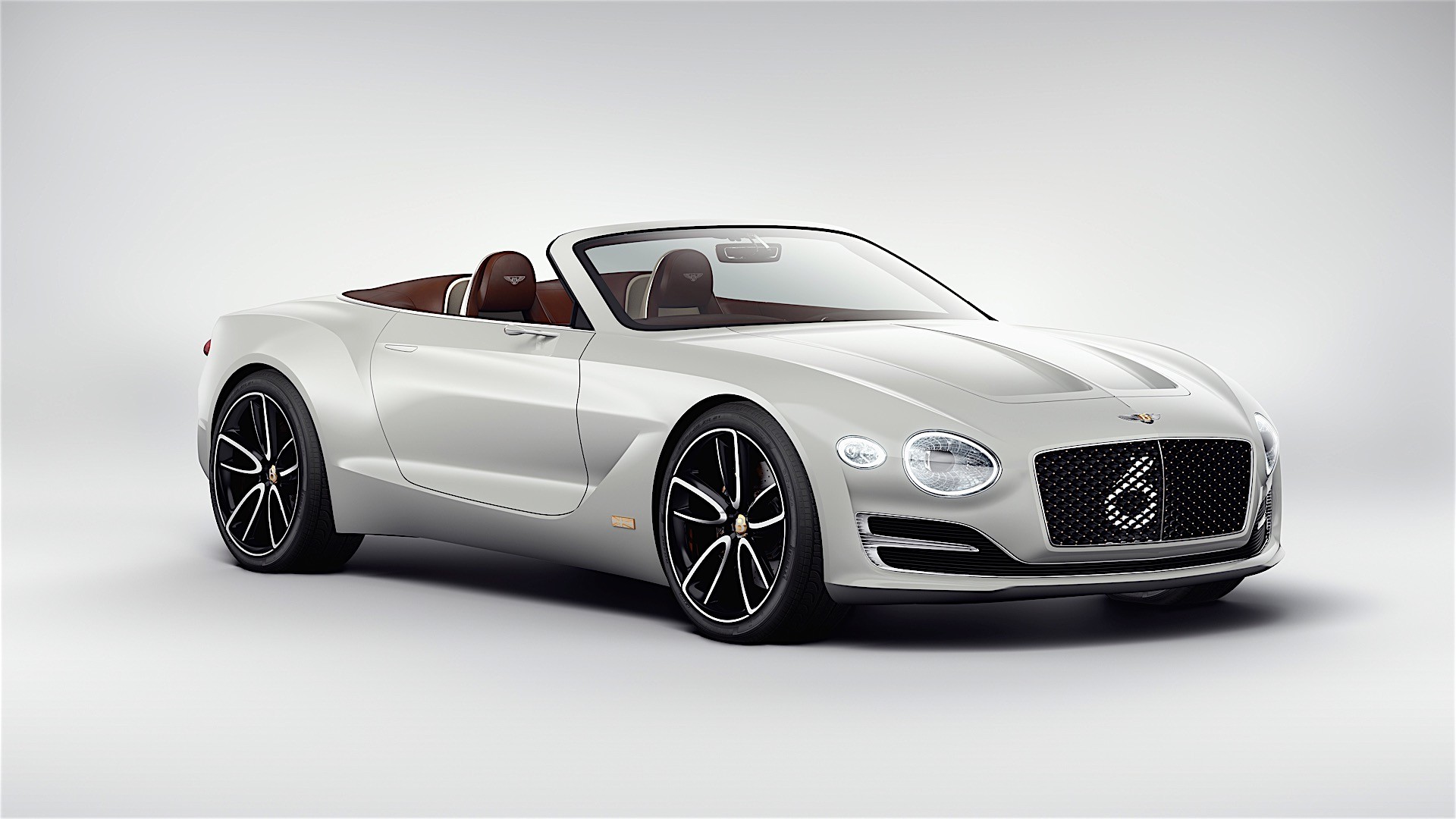 Bentley has confirmed that its first battery-electric model is set to be launched in 2025, with another four electric-powered models to follow by 2030. Within eight years every new Bentley will feature a battery-electric driveline, the company says.

BMW of North America and Electrify America announced an agreement to provide 2022 model year EV customers with two years of 30-minute complimentary charging sessions at all 3,000 Electrify America public charging stations across the U.S. The program will launch with the sale of BMW's highly-anticipated all-electric iX xDrive50, i4 eDrive40 and i4 M50 in March.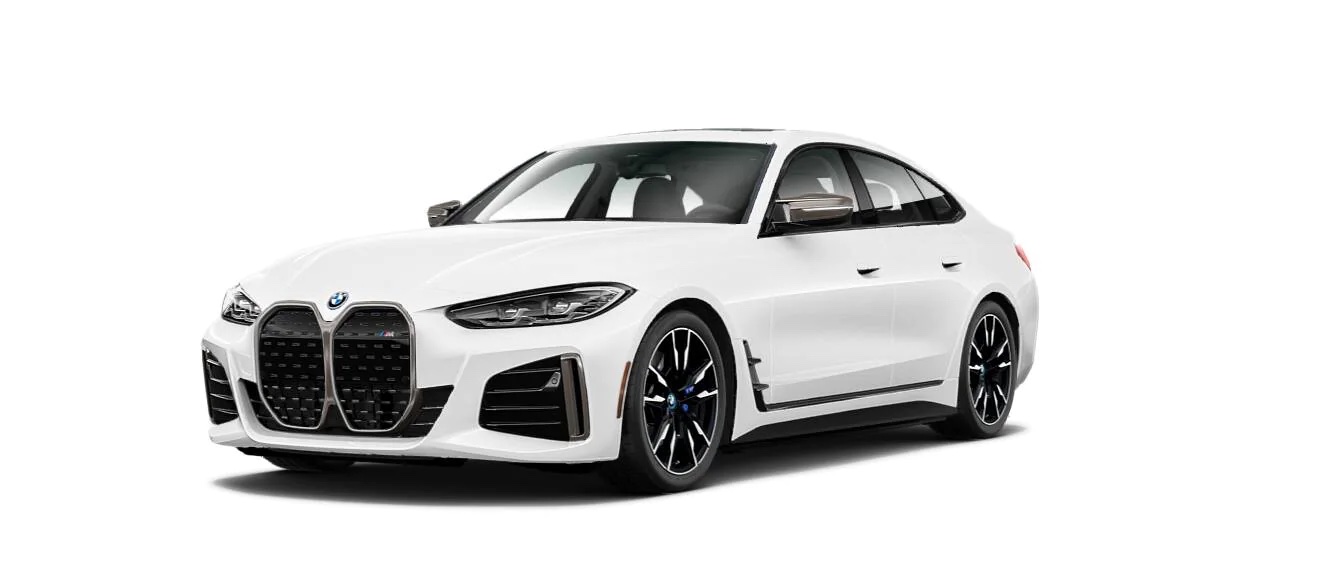 The company had a major viral moment in January when it showed the BMW Flow electric SUV concept vehicle, which can change hues at the press of a button, going from white to gray or black and back again in moments. BMW has not announced any plans to bring this sort of technology to a production vehicle.
Mercedes-Benz sold nearly 100,000 electric cars and vans in 2021, a 90 percent increase from the previous year. Mercedes now has two AMG-badged EVs with the introduction of the new EQE 53 4Matic+ that joins the EQS 53.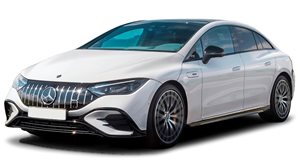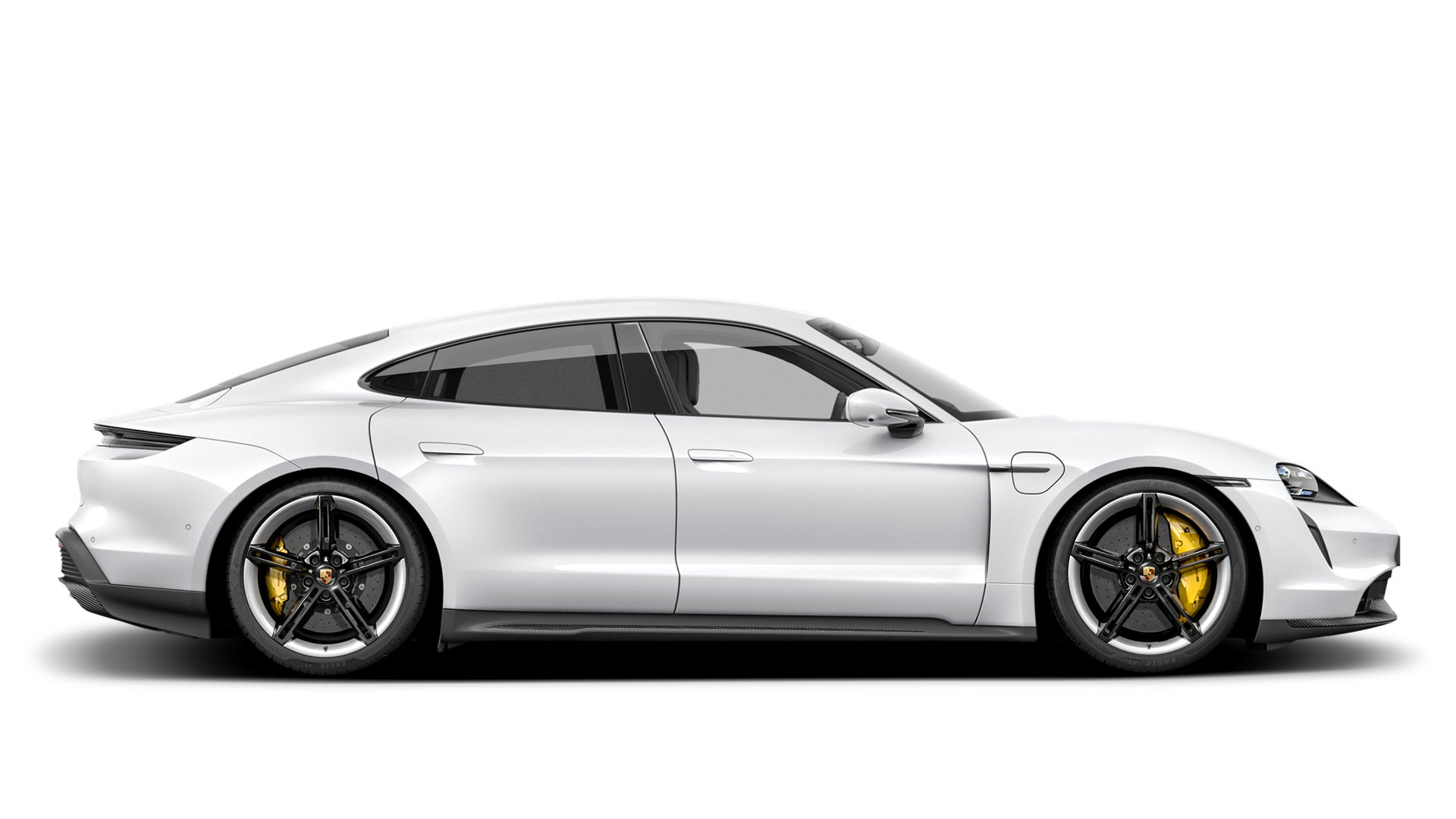 Porsche's Taycan, an electric sedan that starts at about $83,000, outsold the company's iconic 911 sports car last year for the first time. To demonstrate its range, Porsche drove one of its electric Taycans from Los Angeles to New York City and only spent 2.5 hours charging, breaking the previous cross-country charging record by nearly five hours.
Sales of Volvo's Recharge models – vehicles with fully electric or plug-in hybrid powertrains – more than tripled in 2021, increasing 214.7 percent over 2020 with 22,820 cars representing 18.7 percent of total U.S. sales. In California, Recharge models accounted for 50 percent of Volvo Car USA's sales in the state.
Polestar, the Volvo spinoff, was fairly under the radar until its edgy $7 million Super Bowl ad took aim at both Tesla and Volkswagen. Polestar, which launched its first model in 2017, is a joint venture between Sweden-based Volvo Cars and Zhejiang Geely Holding, the third-largest automaker in China in terms of sales.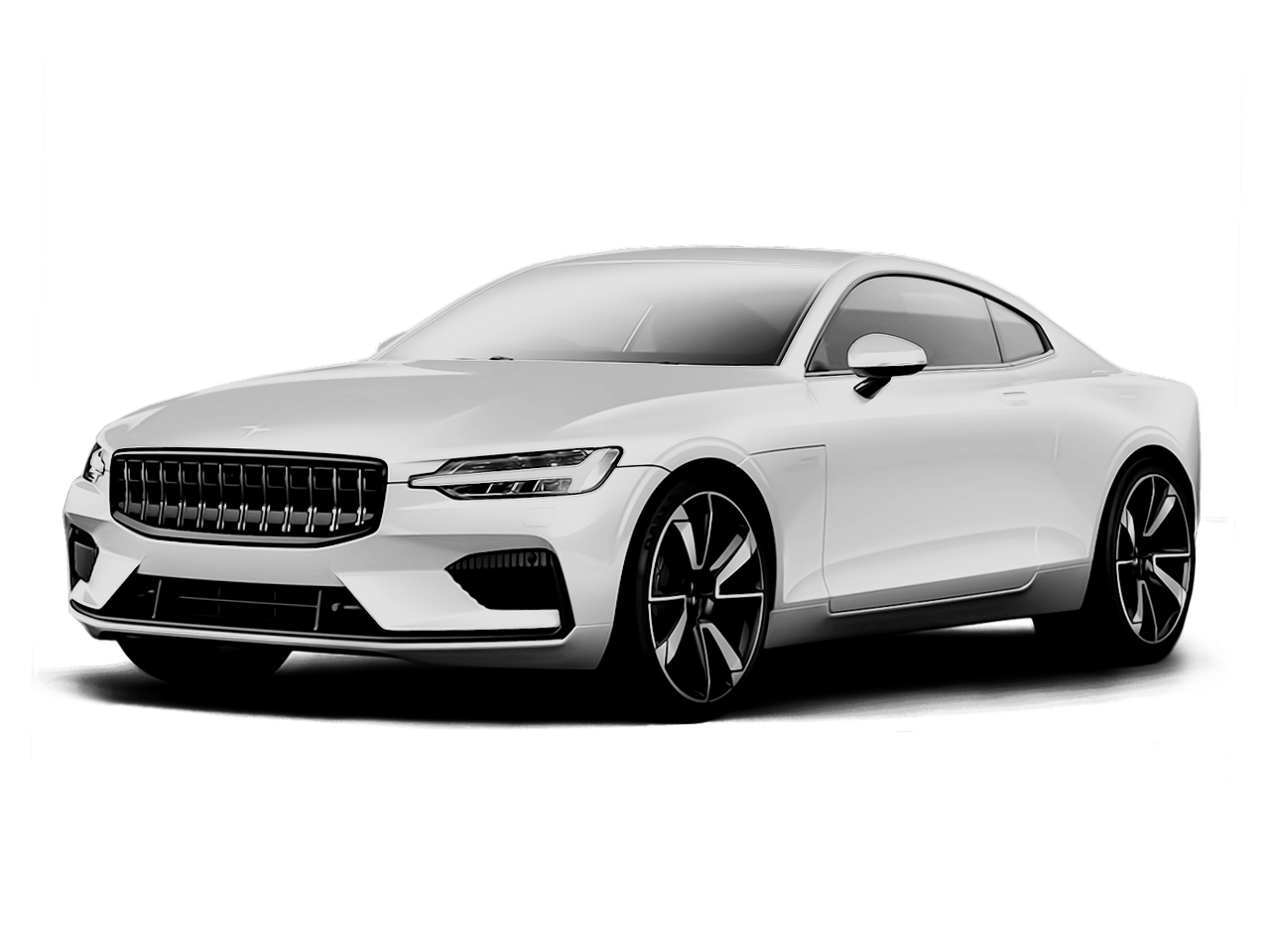 Polestar hopes to begin producing an SUV at Volvo's U.S.-based manufacturing site, which will help it cut costs and potentially boost sales. According to the company's annual report, Polestar sold 29,000 units worldwide last year, up 185% from the year before. But that's a far cry short of the 936,000 units Tesla sold globally.
Polestar has announced it will add three new vehicles to its model range by 2025. Currently, the Swedish electric car manufacturer only has one model on sale in the USA, the 2022 Polestar 2. That will change, as Volvo's electric car brand has revealed plans to add a new model to its lineup each year for the next three years.
MORE ELECTRIFYING DEVELOPMENTS
Globally, Honda is targeting 2040 for a phase-out of its mainstay gasoline-powered vehicles as part of a pledge by new CEO Toshihiro Mibe, which follows similar vows by larger peers GM and Volkswagen.
Kia has unveiled the first-ever plug-in hybrid version of its long-running Sportage SUV (the brand's longest-running, in fact), which is also available in pure gasoline, diesel, and hybrid forms depending on the market. The Sportage PHEV is based on the fifth-generation of the model revealed last year in June and it promises to deliver up to 32 miles (51 kilometers) on one charge of its 13.8 kWh battery pack. It goes on sale in the U.S. in Q3 of this year.
Toyota, a pioneer in hybrid vehicles, will not offer a car powered solely by batteries until later this year. Last December the company announced that Toyota is going to roll out 30 BEV models and is forecasting sales of 3.5 million BEVs globally by 2030. The company's Lexus brand will only sell electric cars by 2030 in China, Europe and the United States. In January, Toyota introduced the 2023 Sequoia, a large SUV featuring a new, standard hybrid powertrain as its only engine configuration.
Volkswagen Group has signaled its commitment to electric vehicle manufacturing with the successful transformation of its Zwickau, Germany, plant into a dedicated electric vehicle production facility, where production has officially begun on the Volkswagen ID.5 and ID.5 GTX electric vehicles. The group tripled its EV deliveries in North America in 2021 compared to 2020, with the VW ID.4 being the group's best-selling EV globally and in the U.S.
MOST ANTICIPATED EVS FOR 2022
While Tesla leads the electric car industry in sales, many other automakers are drumming up interest for their 2022 releases. These are some of the top EV contenders:
Tesla Cybertruck: The all-electric Tesla Cybertruck is expected to launch later in 2022, longer than pre-ordering customers expected to wait. However, customers seem prepared to wait for the six-passenger truck, which boasts four motors and four-wheel steering, which allows the vehicle to complete extremely tight turns.
BMW iX: The all-electric BMW iX has appeared on lists featuring the best electric vehicles and best electric SUVs from publications like Car and Driver, Car Magazine and Edmunds. The car features a large trunk, luxury interior and spacious seating.
Chevy Equinox EV: GM is releasing an electric version of the popular Chevy Equinox in 2023. With a starting price of around $30,000, EV shoppers may be motivated to wait a year for the SUV's release before making an EV purchase.
Nissan ARIYA: The Nissan ARIYA, coming in fall 2022, has an extended range of up to 300 miles on one charge, a dual motor, built-in Alexa and intelligent blind spot intervention.
Toyota bZ4X: Toyota's new all-electric SUV comes with home charging capabilities, a driving range of up to 250 miles, Apple CarPlay and enhanced safety features.
In next month's ALLDATA News, we'll continue our exploration of the EV market, looking at the challenges facing the industry, consumers, and automotive repair shops.  In the meantime, don't panic. While the electric vehicle market is growing at more than 25 times the pace of the car market overall, it's still only a small piece of the total. ICE vehicles aren't going away anytime soon.
As ALLDATA President Satwinder Mangat recently noted, the majority of repairs on EVs will still be performed by independent service providers. That being said, Mangat believes that in order for these businesses to remain profitable, "it is critical -- now more than ever – to invest in the latest tools such as diagnostics, OEM information and shop management equipment, and to make sure technicians are properly trained to repair vehicles with these new technologies."
Want to see how ALLDATA can improve shop efficiency? Check out our suite of products, each designed to contribute to both shop efficiency and productivity.
If you would like to read more articles like this one please subscribe to ALLDATA News.