Hyundai and Genesis body repair information added to ALLDATA Collision in March
Mar. 31 2023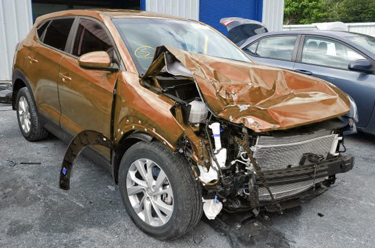 Mar. 31 2023
In March, Hyundai released collision repair information for 20 Hyundai and Genesis models, including 2019-2023 models. ALLDATA Collision® now includes these new structural repair procedures, material guidelines, and more for all 20 vehicles to enable shops to repair them safely and accurately. See which vehicles were added.
 
Updated Hyundai and Genesis body repair information
New Genesis collision content:

New Hyundai collision content:

2019-2023 G70
2021-2023 G80
2023 G80 EV
2022-2023 GV70
2023 GV70 EV
2021-2023 GV80

2022-2023 Santa Cruz
2023 Santa Fe (TMA)
2022-2023 Tucson (NX4 – Korea Build)
2022-2023 Tucson (NX4A – US Build)
ALLDATA Collision is the industry's #1 automotive collision repair software. It delivers unedited OEM data targeted specifically to auto body repair shops, including body and frame sectioning, handling of new materials, evolving technologies such as hybrids and panel replacement, and more. Includes TSBs, DTCs, and 300K+ interactive wiring diagrams.
Not a customer? Get a trial today.
If you would like to read more articles like this one please subscribe to ALLDATA News.