New ALLDATA Inspections offers fast curbside check-in with digital inspections
Oct. 10 2022
Oct. 10 2022
ELK GROVE, Calif. – Oct. 10, 2022 – ALLDATA, the automotive industry's leading OEM repair information provider, has announced the addition of ALLDATA Inspections to its suite of shop management solutions. ALLDATA Inspections gives shops the ability to jumpstart the customer check-in process and perform digital vehicle inspections (DVIs) curbside.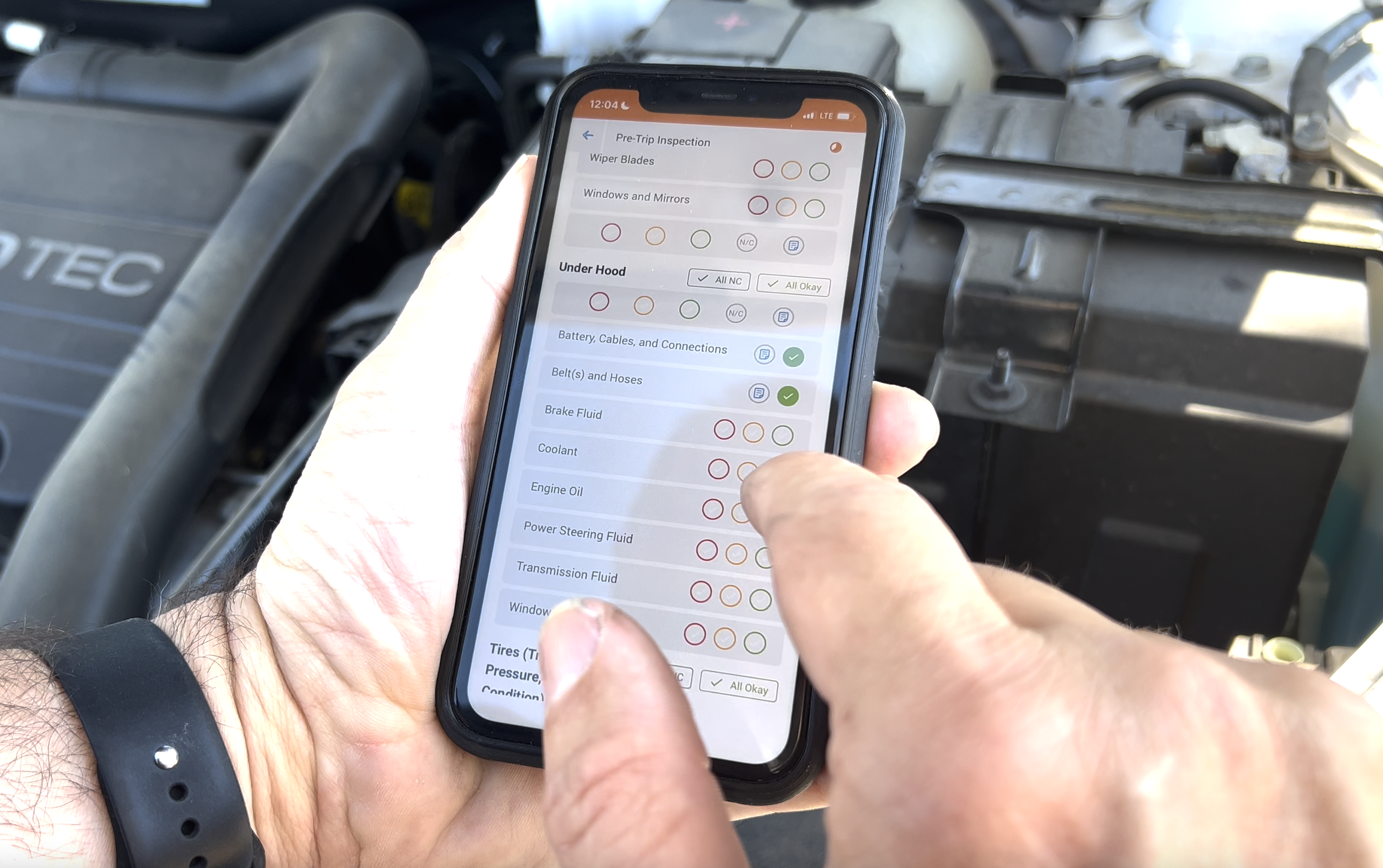 Now, using a tablet or mobile phone, service writers or technicians can launch ALLDATA Inspections to easily look up or add a new customer, check off a digital inspection sheet, and email it to the customer, right at the vehicle.
"We're always looking for ways to help shops boost productivity and streamline the workflow process" said Satwinder Mangat, president, ALLDATA. "ALLDATA Inspections gives shops the flexibility to greet customers at their vehicles and it flags services that are required or due soon, often resulting in higher repair orders."
ALLDATA Inspections works seamlessly with ALLDATA Repair® and ALLDATA Shop Manager®, so the entire service team can share access to customer and vehicle documentation for estimates, repair orders, invoices, and more.
About ALLDATA
ALLDATA® is the industry's #1 choice for unedited OEM automotive repair and collision information. More than 400,000 technicians rely on ALLDATA for OEM-accurate mechanical and collision repair information, diagnostics, shop management software, and training. Founded in 1986, ALLDATA is headquartered in Elk Grove, Calif., and Cologne, Germany for its European operations. Visit www.ALLDATA.com for more information.
About AutoZone
(NYSE:AZO) As of August 28, 2021, the Company had 6,051 stores in the U.S., 664 stores in Mexico, and 52 stores in Brazil for a total store count of 6,767. AutoZone is the leading retailer and a leading distributor of automotive replacement parts and accessories in the United States. Each AutoZone store carries an extensive product line for cars, sport utility vehicles, vans and light trucks, including new and remanufactured automotive hard parts, maintenance items, accessories, and non-automotive products.  Many stores also have a commercial sales program that provides commercial credit and prompt delivery of parts and other products to local, regional and national repair garages, dealers, service stations, and public sector accounts.  AutoZone also sells the ALLDATA brand diagnostic and repair software through www.alldata.com. Additionally, AutoZone sells automotive hard parts, maintenance items, accessories, and non-automotive products through www.autozone.com and our commercial customers can make purchases through www.autozonepro.com.  AutoZone does not derive revenue from automotive repair or installation.
ALLDATA Media Contact
Sheryl Bussard
916.478.3105
AutoZone Media Contact
David McKinney                                             
901.495.7951
AutoZone Financial Contact  
Brian Campbell
901.495.7005