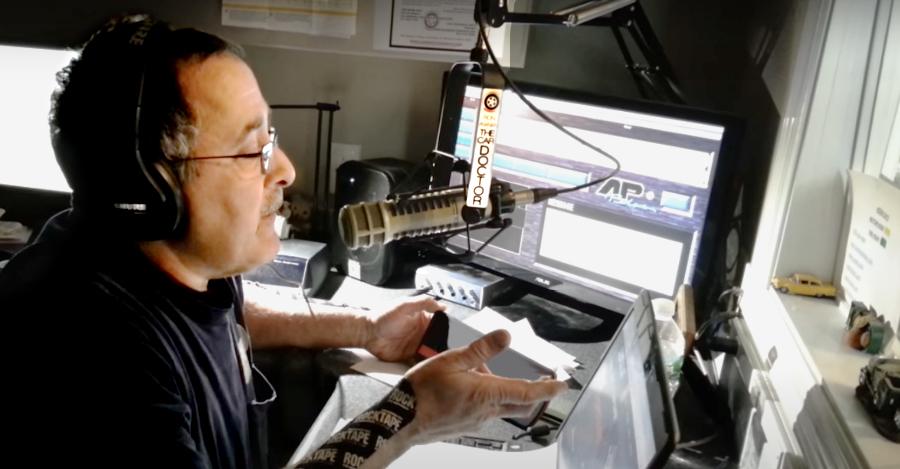 THE CAR DOCTOR ON HOW TO THRIVE DURING THE PANDEMIC
Aug. 11 2020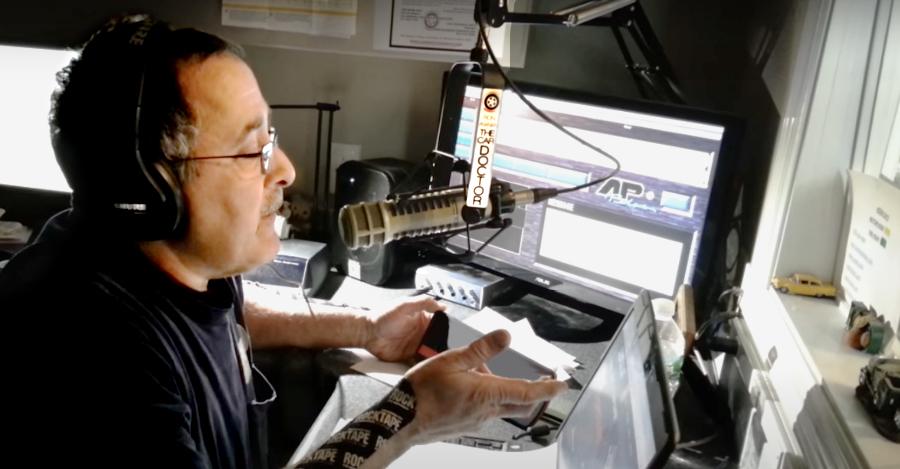 Aug. 11 2020
Since 1991, Ron Ananian has informed, educated, and entertained millions of listeners through his nationally syndicated radio program, The Car Doctor.  Broadcast live every Saturday (2PM-4PM ET), Ananian takes calls from car owners and technicians seeking his definitive take on automotive repair. A recent broadcast covered topics ranging from the future of diagnostic costs to transmission issues on a 2018 Grand Cherokee to the best spark plugs for a '78 GMC motorhome.
My customers know that if they need to keep a car running for a few more years until the son is out of college, they trust me to get those extra miles. They know that I've got their back.
We caught up with Ananian – virtually, of course – to see how he's doing during the pandemic, what advice he has for shop owners, and how he got his start in radio.
Before the pandemic hit, in addition to his Saturday radio program, Ananian was putting in five days a week at his family-owned shop, R\A Automotive in Waldwick, New Jersey – as he has for roughly the past three decades. That all changed on March 15, when he sent his lead mechanic, Danny, home with pay and closed the shop due to the pandemic. But by mid-April, the phone had already started ringing again, he brought Danny back full time, and business has picked up steadily ever since.
"We're actually about 15% over normal," Ananian said. "People don't want to go into debt right now; they want to hang onto what they've got and take care of it."
When asked what it's going to take for shops to survive and thrive in the pandemic, Ananian stressed two key business philosophies that have guided him throughout his career: know your costs and know your customers.
Know your costs
30 years ago, Ananian created a cost-of-doing-business spreadsheet and figured out his fixed costs – how much money it takes to open the doors and turn on the lights, whether that's fixing a single vehicle or 100. Then he calculated how many hours a repair shop would be open during the year, and set his labor rate based on that, so that the labor rate is both competitive and sufficient enough to cover the overhead, new tools, software, taxes, etc.
"Repair shops now, if they're smart, they're looking at what their real costs are and making sure they're prepared to explain [with detailed notes on labor] why they're charging the rates they charge."
As an example, he cites a shop that might be doing $29.95 oil changes to compete with the shop down the road, but doesn't realize that he's losing money because he doesn't know his real costs or what his labor rates should be to cover his overhead.
He also spoke about the hidden costs of customers walking in with parts they've bought on Amazon, which he considers one of the biggest liabilities facing the industry.
The auto repair industry absolutely amazes me," said Ananian. "It's made up of some of the smartest, most common-sense people I've ever met in my life.
"Let's say that you, as the professional, put brakes on the car that somebody bought on Amazon that came from a company in China. Six months later, the rotor fails, the brakes fail, the driver gets killed – clear case of defective parts," said Ananian "Who are the lawyers going to sue? The last guy who touched it, not some obscure manufacturer in China. So think about that before you let customers try to talk you into using parts they purchase on their own. You can't be making enough money to put up with that kind of aggravation – and liability."
Ananian says that one of the best practices he's adopted in recent years is keeping a journal right with the order when he gets involved with a big job. He writes down exactly what work is performed and how many hours it took. That way, if questions arise, it's all right there, every detail.
Know your customer
According to Ananian, auto repair is a very human experience, a very emotional experience, and that successful repair shops never forget that equation.
"The auto repair industry absolutely amazes me," said Ananian. "It's made up of some of the smartest, most common-sense people I've ever met in my life. They have so much knowledge on such a broad range of topics, but I find that a lot of those guys can't talk to customers."
Especially during these uncertain times, when customers have even more anxiety, Ananian stresses the importance of listening carefully, reading body language, and being empathetic. He also recommends working with customers to prioritize their short- and long-term vehicle repair needs and carefully explaining all the options and necessary steps. 
"My customers know that if they need to keep a car running for a few more years until the son is out of college, they trust me to get those extra miles. They know that I've got their back."
But he also cautions about being too empathetic with the customer who wants to negotiate a discount based on their own personal circumstances.
"My advice to shops is that you have to put the business first; you can't make customers' problems yours – there needs to be a price of admission into your shop," Ananian said.
A prescription for success
When asked about the keys to his shop's longevity, Ananian said, "I've always run the shop like a business. You've got to take care of the basics … be polite, be professional, be clean, be honest, be reliable. That applies to life, right, not just the repair shop?"
He also acknowledged the immense responsibility every auto repairer must accept when it comes to providing safe and accurate repairs. 
"A shop has to fix a car like their family is riding in it or next to it, because we hold that responsibility," Ananian said. "We hold that person's life in our hands."
As to The Car Doctor's prognosis for the auto repair industry, he says, "Now is the time the true professional is going to rise in the market. The shops that have trained, that are equipped, that are prepared – they're going to stand out."
Ananian says what he would tell shops to remember is that the hardest thing to do is to keep your head when everyone around you is losing theirs.
The Car Doctor: Prescribing automotive repair fixes since 1991
Part of Ananian's aptitude for automotive repair comes naturally: his father was a lead mechanic for American Airlines during World War II, in charge of President Franklin Roosevelt's DC-3 aircraft whenever it came into La Guardia.
His introduction to cars came early.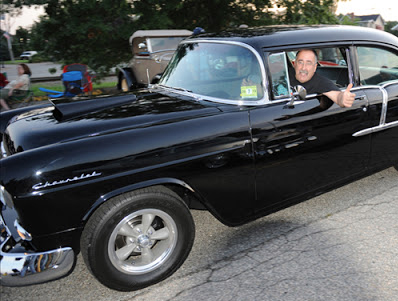 "I was that kid sitting on the fender helping my dad, handing him tools," said Ananian. "I learned my fractions, I learned what a straight-blade screwdriver was. A Phillips-head screwdriver."
After his father passed away in 1968, Ananian put all his time and attention in mechanical things.
"I took apart washing machines. I fixed dishwashers. I fixed mini-bikes, bicycles … my backyard looked like a junkyard. I liked taking things apart and putting them back together, making them work."
Ananian started working at a gas station when he was 16 and put himself through college repairing neighbor's cars at night. After graduating from Kean University with a B.A. in industrial arts, he taught shop for eight years, a profession he calls "a privilege." Along came marriage, kids, and thoughts about his next move. He found a location and started R\A Automotive, building a family-owned business that would earn accolades including the New Jersey Automotive "Mechanical Shop of the Year." For decades he went to work in the dark and come home in the dark.
Around 1990, he started teaching night classes in automotive shop repair and selling equipment, eventually with a team of trainers. One day a student of his who owned a Sunoco gas station in Tarrytown, New York, said he wanted to do a radio show, and that started The Car Doctor radio program, a moniker Ananian resisted at the time. The show quickly grew in popularity and for the next five years he did a show every Saturday, building up an enthusiastic following.
A series of serendipitous life events landed The Car Doctor a weekly time slot on WOR 710 radio, "The Voice of New York" and eventually nationwide syndication. Today The Car Doctor is broadcast from Ananian's state-of-the-art home studio and reaches llisteners through more than 100 station affiliates nationwide. The show's podcasts, which now rank in the top 200 podcasts in the country, are on track to do a half-million downloads this year.
Ananian, who is coming up on 30 years of dispensing his own unique brand of advice as The Car Doctor, says he plans to keep it going "as long as he can."
Listen or download The Car Doctor podcasts on iTunes or iHeart Radio.  You can call The Car Doctor hotline with repair questions 24/7 at (855) 560-9900.
R\A Automotive
59 West Prospect Street
Waldwick, New Jersey 07463
(201) 652-5250
www.raauto.com
Want to see how ALLDATA can improve shop efficiency? Check out our suite of products, each designed to contribute to both shop efficiency and productivity.
If you would like to read more articles like this one please subscribe to ALLDATA News.