ALLDATA, AUTOZONE join industry leaders to promote U.S. Auto Tech National Championship
Sep. 02 2023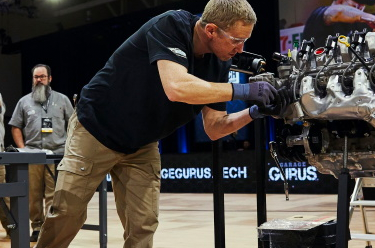 Sep. 02 2023
ALLDATA has joined forces with parent company AutoZone, national account partner Monro, and other industry leaders to sponsor the U.S. Auto Tech National Championship.
The competition was created in 2021 to showcase auto technician professionals and students across the country and elevate the awareness of trade jobs across the globe.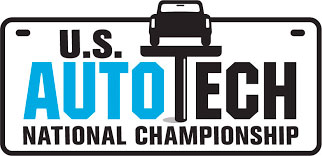 "We're thrilled to support this dynamic competition and celebrate the exceptional technicians who are the backbone of the automotive industry," said ALLDATA President Satwinder Mangat.
"We need to do that, because the technician shortage is still one of the industry's biggest challenges. This is an exciting way to shine the spotlight on the amazing dexterity and technical knowledge that's required to fix vehicles safely and accurately these days and motivate others to pursue automotive repair as a viable professional career path."
Putting their skills and experience to the test on a national stage, the top technicians will go head-to-head in the final rounds of competition, competing for $115,000 in cash, prizes, and bragging rights. The pulse-pounding event will be broadcast on October 26, from Tampa, Fla. on CBS Sports.
Program sponsors and partners include: ALLDATA, AutoZone, Dunlop, Garage Gurus, IDEAL Industries, INTERSPORT, Monro, ServiceTitan, UNOH (University of Northwestern Ohio), and Yokohama.
Want to see how ALLDATA can improve shop efficiency? Check out our suite of products, each designed to contribute to both shop efficiency and productivity.
If you would like to read more articles like this one please subscribe to ALLDATA News.