The mindset shift on OEM repair procedures
Dec. 12 2019
Dec. 12 2019
Two of the biggest challenges facing repairers today: widespread litigation and increasing vehicle complexity. But what if there's one easy solution to help protect your shop from liability and get a firm grasp on advanced vehicle technologies?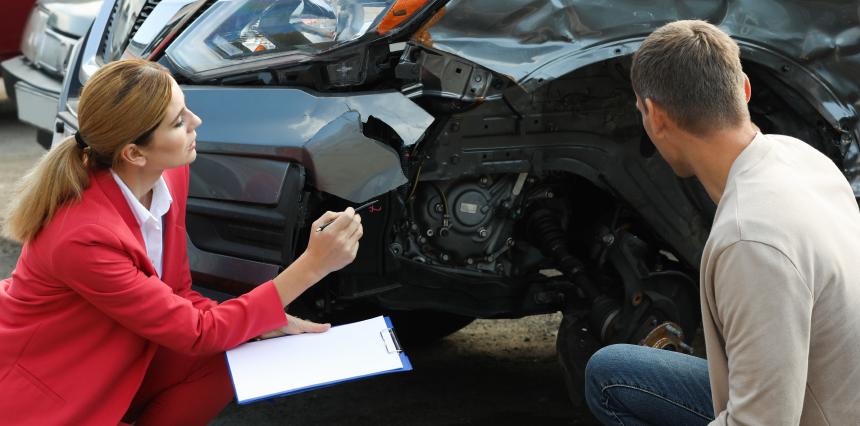 Liability – is your shop protected?
It was the crash heard 'round the autobody repair world. In 2017, Dallas, Texas-based John Eagle Collision Center was ordered to pay $31.5 million in damages for not following OEM procedures to properly repair a vehicle. The shop said it was following the direction of the insurer for the vehicle repair but was not able to prove this claim.
The judgement shocked the entire industry and the fallout continues to this day. Consumers, repairers, carriers, suppliers, and others have been named in lawsuits. Lobbyists are working with state legislatures to require the use of OEM procedures in an effort to protect consumers and repairers. Some insurance carriers are requiring proof of a shop's ability to readily access OEM information before they'll cover a shop. Autobody News recently interviewed David Willett of Intrepid Direct Insurance, who said his company is selective of the shops that it will offer a policy. They are seeking collision repair facilities doing quality repairs to OEM standards.
It was the crash heard 'round the autobody repair world. In 2017, Dallas, Texas-based John Eagle Collision Center was ordered to pay $31.5 million in damages for not following OEM procedures to properly repair a vehicle
"We know the increasing complexity and liability the members of this industry face to meet OE vehicle repair standards, attract and train new talent, stay up with technology, and grow margins," Willett said.
Before insuring a shop, Intrepid Direct uses a screening process that includes: being an I-CAR Gold shop, having the ability to pull OEM procedures on demand, and verifying that there are other strong quality control processes in place.
The bottom line? Body shops are liable for their work, and there are potentially substantial consequences for not repairing vehicles properly according to OEM procedures.
Are advanced features causing cycle-time pile-ups?
In our technology-driven world, the next thing ascending the line of tech progress is the automotive industry.
Automakers are updating vehicles with computerized systems that make driving safer and more fuel-efficient, with added convenience and connectivity options for drivers.
It's not just about software: more and more cameras and sensors are being added to vehicles, posing new challenges and opening up new opportunities. Sensor fusion technology has become an important field in and of itself to deliver solutions for integrating and intelligently managing the data coming from the large number of sensors in a modern car.
With the proliferation of these new systems, the complexity of repairs has increased exponentially. It's not just the bump and grind of days past.
Although some ADAS are considered luxury options, many are quickly becoming standard on late-model cars, including:
GPS navigation
Rear back-up camera
Adaptive cruise control
Adaptive light control
Automatic braking
Automatic parking
Blind spot detection
Drowsy driver detection
Intelligent speed adaptation
Lane departure warning
Tire pressure monitoring
Some of the technologies impacting shops include:
Advanced Driver-Assistance Systems (ADAS) – The industry is abuzz with the proliferation of ADAS technology in vehicles. ADAS are electrical computerized systems designed to provide a driver with a safer, more comfortable, and more convenient ride. All of these systems use a complex variety of sensors and firmware – and each OEM has their own procedures for handling the repairs.
In an agreement between The U.S. Department of Transportation's National Highway Traffic Safety Administration (NHTSA) and 20 major automakers, participating automakers commit to make Automatic Emergency Braking (AEB) standard on virtually all light-duty cars and trucks with a gross vehicle weight of 8,500 pounds or less no later than Sept. 1, 2022.  
In the future, the liability of a collision may even shift from the driver to the electronic systems responsible for collision avoidance. This could include potential liability for repairing an ADAS component or failing to calibrate a system after a seemingly normal repair causes a sensor to become misaligned.
Telematics – The Auto Care Association estimates that by 2022, 87 percent of vehicles in the U.S. will be equipped with wireless technology that collects and reports extensive vehicle information. Debate about who controls data in the vehicle and who gets secure access to the data will continue gaining traction. This obviously has direct implications for independent repair shops. The association says there will be 152 million actively connected cars on the road by 2020, each generating four terabytes of data every day.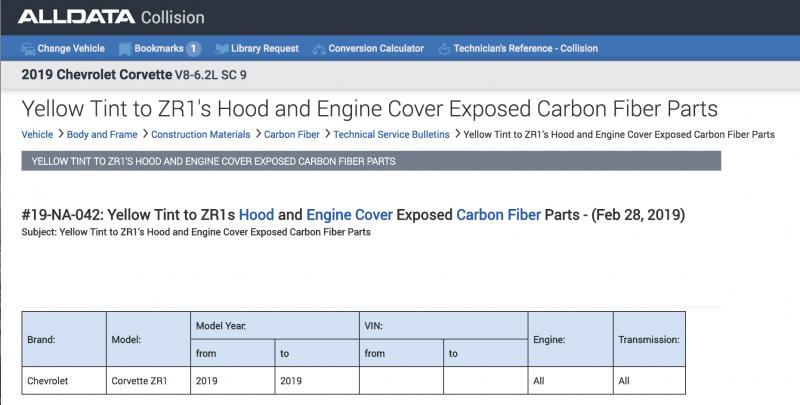 New Materials – The expansion of new types of metals used in the vehicle manufacturing process has changed the way body shops think, hire, and train. In the past, most cars were constructed from heavy sheet metal. As automakers strive to make cars lighter and safer, this is no longer the case. Today, car manufacturers are making vehicles from materials that include aluminum, carbon fiber, high-strength steel and magnesium alloys. These lightweight materials help to improve the vehicle's fuel economy while maintaining safety. One problem: aluminum dust and steel dust can't safely mix during car repairs, so many larger auto body shops have had to build separate areas to work on aluminum cars.
Equipment – Auto body shops must now purchase new tools and train employees in techniques for repairing these unfamiliar metals. An example: rivet bonding techniques that require training and expensive rivet guns are becoming standard for repairing aluminum vehicles.
Requirements – There are constantly new requirements and standards for shops that must be followed. Examples include: new refrigerants required in 1994 and again in January 2018, and numerous laws and regulations governing shop practices in areas of vehicle modifications and repairs.
Autonomous Vehicles – They're coming … but when will they be a safe reality in our day-to-day world and start impacting your shop operations? Early adopters are making headway, and the governor of Florida just signed legislation allowing testing there. An ABRN article notes that "Big changes towards full autonomy are expected within the next few years, but technology, regulations, infrastructure, societal acceptance, as well as other factors, all need to align." Sophisticated artificial intelligence capabilities will require even more technician training and equipment updating when AVs start hitting the streets – and who knows what else.
The new mindset: How you can protect your shop
Every day, nearly 900,000 technicians go to work to keep America's vehicles safely on the road (Auto Care Association). Ever-advancing technology is putting greater pressure on shops to keep up with the latest innovations, information, requirements, and procedures. Technology also offers tools not dreamt of 20 years ago. Tools that will help you navigate complex repairs and protect your shop from litigation. Here are a few best technology practices to add to your toolbox:
Access OEM repair information for EVERY claim – The only way to ensure a safe and accurate repair is to research the OEM-provided information and follow the recommended procedures.
A 2019 FenderBender article quotes Jeff Peevy, the new chair of the Collision Industry Conference, as saying that following automakers' suggested repair procedures is as important as ever. "One of the most significant things that's come up in the last 20 years has been liability – liability that leads to exposure for shop owners," said Peevy. "Liability exposure gets greater every year, as the vehicles get more complicated."
Using a software resource like ALLDATA Collision is essential to access specific requirements and the OEMs' Manufacturer Position Statements.
Repairer Driven News reported on shops using OEM repair information based on "Who Pays for What," a series of annual surveys from Mike Anderson's Collision Advice and CRASH Network. According to the article, "ALLDATA remained the most popular source of repair procedure information, at 72 percent of respondents using it, according to the "Who Pays?" data. That's up from 68.2 percent in 2017."
As previously noted, some insurance carriers are requiring that shops have access to OEM procedures for every vehicle to ensure safe, accurate, and reliable repairs.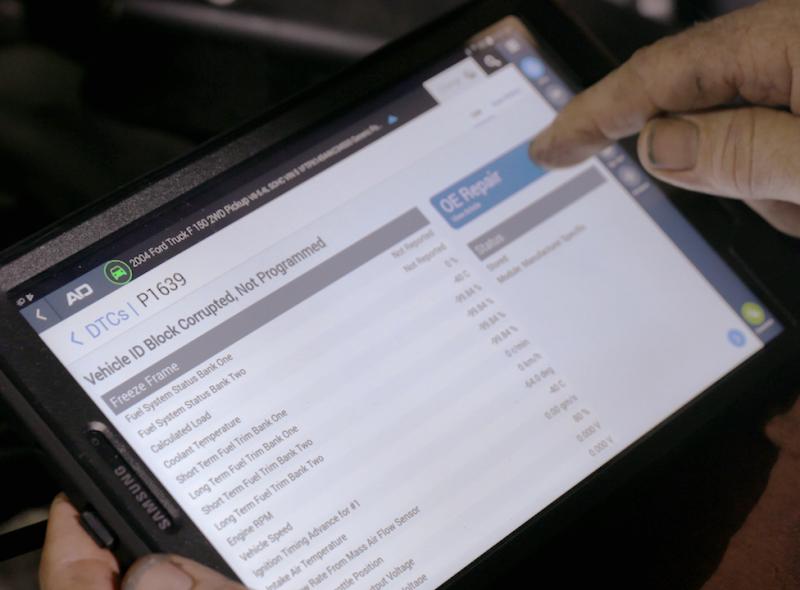 If you're not already, start scanning now
As vehicle technology has evolved in recent years, diagnosing and calibrating electronic systems in vehicles has become more and more important. To that end, diagnostic scanning equipment has also evolved to meet these needs. Many industry experts recommend the pre and post-repair scanning of vehicles for most repairs. And multiple OEMs have issued Manufacturer Position Statements outlining their scanning requirements.
"With the push toward pre- and post-scanning, we need to be ahead of the curve," said Josh Kazdan, owner of Better Image Collision in Ontario, Canada. "ALLDATA allows us to have access to the information we need, and it's completely portable, so our techs have everything at their fingertips."
ALLDATA Diagnostics is the only scan tool solution with ALLDATA built-in, taking fewer steps to get the diagnostic and repair information you need. Technicians no longer have to run back and forth to a desktop computer. ALLDATA Diagnostics also provides one-touch access to more than 20 million probable causes from DTC codes.
In some cases, ALLDATA Diagnostics has even created a new revenue stream, which is what happened when the Collision Center at Graham's Auto Mall started scanning every vehicle as required by the Manufacturer Position Statement.
Service Manager Dennis Brock said that ALLDATA Diagnostics has worked with 99 percent of all the vehicles they've tried it on, "with ease."
Document every step
It's essential to document the repair process through photographs and printed OEM repair procedures, as well as to keep accurate notes on conversations with customers and interactions with insurance carriers.
ALLDATA Diagnostics helps to limit liability by providing access to factory OEM information, integrated with full-system, pre-and post-scan reports for proper documentation. "It's really beneficial that they can see right then the OEM procedures associated with the codes, saving them valuable research time," said Brock. "ALLDATA's the only scan tool with that information built-in."
It all adds up to protecting your investment
We've looked at two easy, affordable options to protect your shop's investment. One is to utilize and document OEM repair procedures for every claim. The other is to incorporate pre-, post-, and even mid-scanning into your operations, according the OEMs' Manufacturer Position Statements.
U.S. auto care revenue reached $392 billion USD in 2018. Experts expect that amount will top $433 billion by 2021. By following the recommendations we've offered you can secure your share of those earnings while protecting your shop and your customers.