Dodge Sprinter Keeps Running with Ignition Switch Off
Aug. 01 2023
Aug. 01 2023
Vehicle: 2007 Dodge Sprinter 2500, V6-3.0L DSL Turbo, VIN 45, Automatic Transmission/Transaxle
Mileage: 159,159
Problem: The operator of this Sprinter complained that the engine kept running after the ignition switch was turned off. The engine oil level was on the mark, so he didn't think the run-on was caused by an oil leak into the combustion chamber.
Case Details: The technician scanned for diagnostic trouble codes (DTCs) and found the following:
P2067 - Fuel Level Sensor 2 Circuit Low
P2068 - Fuel Level Sensor 2 Circuit High
P2822 - Pressure Control Solenoid J Electrical
The initial voltage tests found that, with the ignition key in the off position, there was 9V on engine control module (ECM) fuse 21 (5A) in the fuse/relay block. That fuse should have had zero volts on it with the ignition switch off. This is where the technician called ALLDATA Tech-Assist for some guidance.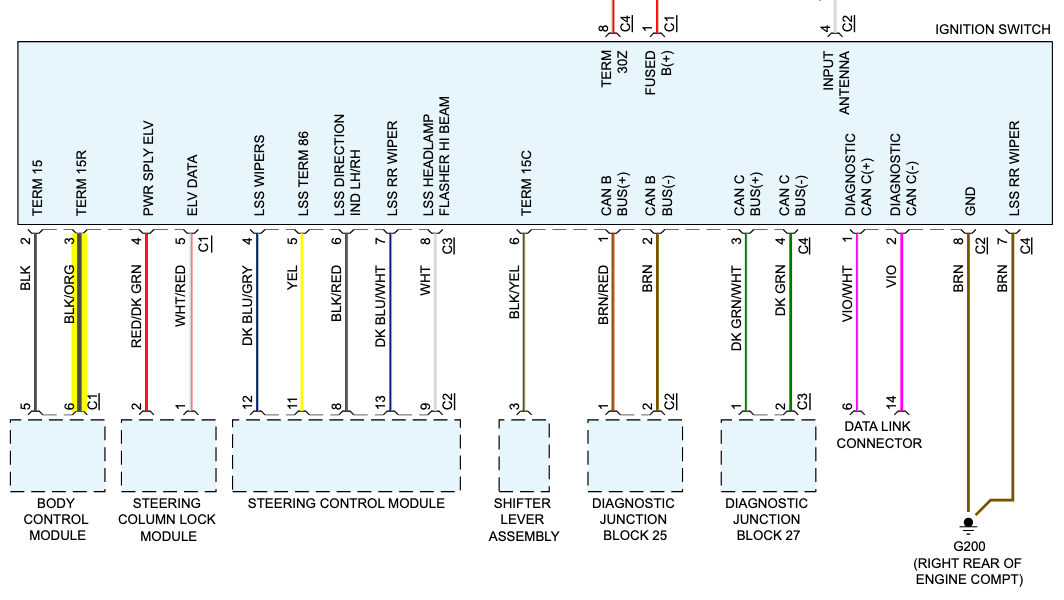 The Tech-Assist consultant advised checking for any aftermarket equipment that was spliced into the ignition switch or body control module (BCM) wiring.
After inspecting as advised, the technician found an aftermarket GPS unit spliced into circuit 219 (BK/OR wire) at the ignition switch. That circuit fed the BCM, which controls the terminal 15 relay and fuse 21. The GPS unit had failed and was back-feeding power into that circuit
Confirmed Repair: The technician removed the GPS unit and verified the DTCs were cleared. After that, the engine shut down normally when cycling the ignition switch off. Fixed!
The ALLDATA Tech-Assist team fields cases like this every day. See how Tech-Assist can help your shop save time and money with on-call diagnostic support from ASE-certified Master Technicians. More Tech Tips 
Not an ALLDATA customer? For access to this valuable experience-based repair data and reliable OEM information, start a free trial today.
If you would like to read more articles like this one please subscribe to ALLDATA News.