Ford F-250 Battery Goes Dead Overnight
Jan. 03 2023
Jan. 03 2023
Vehicle: 2009 Ford F-250 Super Duty, 4WD, V8-6.4L Turbo DSL, Automatic Transmission/Transaxle
Mileage: 168,959
Problem: The customer says the battery goes dead overnight. The battery and charging system had been tested and checked out good.
Case Details: The technician found a voltage drain at fuse 5 in the smart junction box (SJB). That fuse supplies voltage to multiple internal components of the SJB. He swapped out the SJB, but the battery voltage still dropped overnight.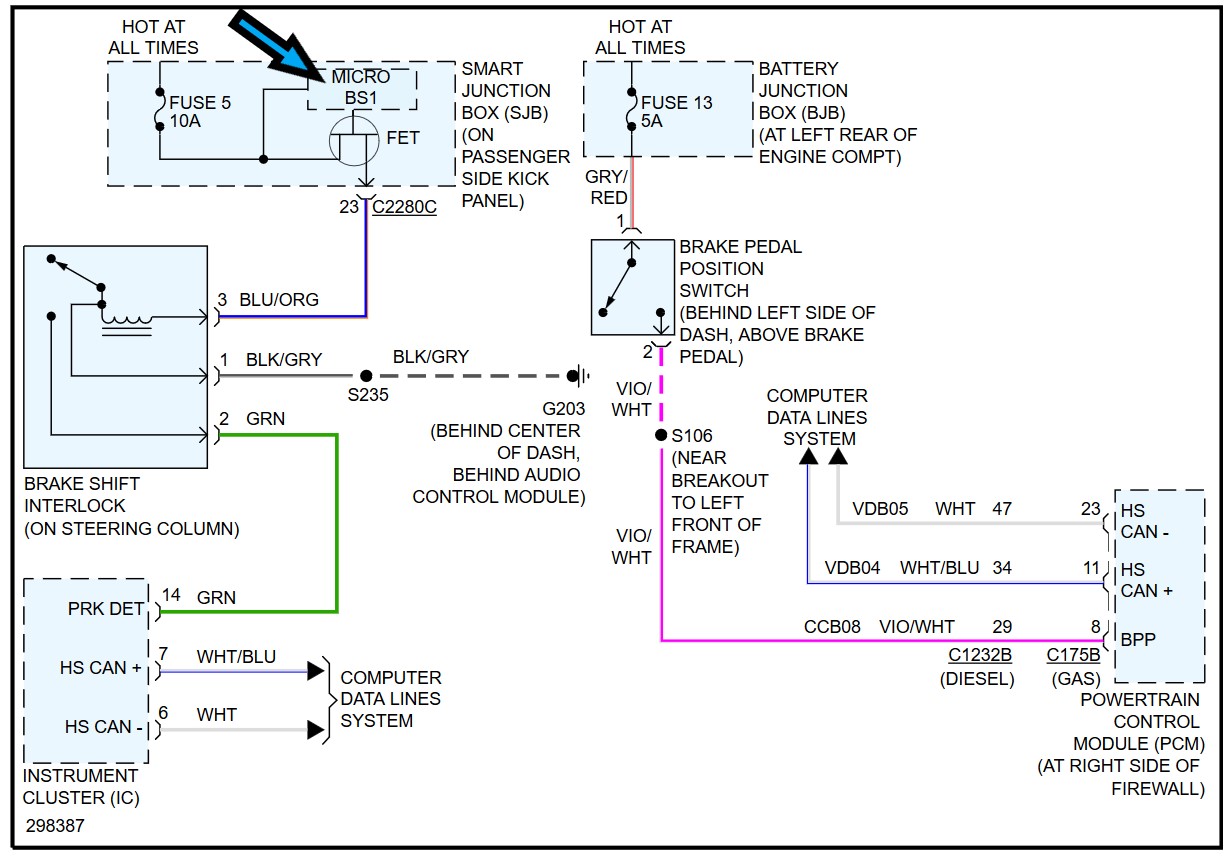 An ALLDATA Tech-Assist consultant advised that fuse #5 supplies voltage to the brake shift interlock solenoid, which commonly fails in these vehicles. He recommended unplugging the brake shift solenoid to see if the voltage draw went away.
The technician unplugged the brake shift interlock solenoid and the voltage drain at fuse #5 stopped.

Confirmed Repair: He replaced the brake shift Interlock solenoid and let the truck sit overnight. The battery held a full charge in the morning, and the engine started numerous times without fail. Fixed!
The ALLDATA Tech-Assist team fields cases like this every day. See how Tech-Assist can help your shop save time and money with on-call diagnostic support from ASE-certified Master Technicians. More Tech Tips 
Not an ALLDATA customer? For access to this valuable experience-based repair data and reliable OEM information, start a free trial today.
If you would like to read more articles like this one please subscribe to ALLDATA News.