Sedona Blower Motor Inoperative in All Speeds
Jan. 03 2023
Jan. 03 2023
Vehicle: 2011 Kia Sedona, V6-3.5L, Automatic transmission/transaxle
Mileage: 132,932
Problem: This Kia Sedona with a manual HVAC system was brought to the shop because the blower motor was inoperative when selecting any fan speed. The owner reported that another shop had already replaced the blower motor and the resistor, plus had swapped the control head with a used one in unsuccessful effort to address the issue. The technician made a quick call to ALLDATA Tech-Assist for some diagnostic guidance.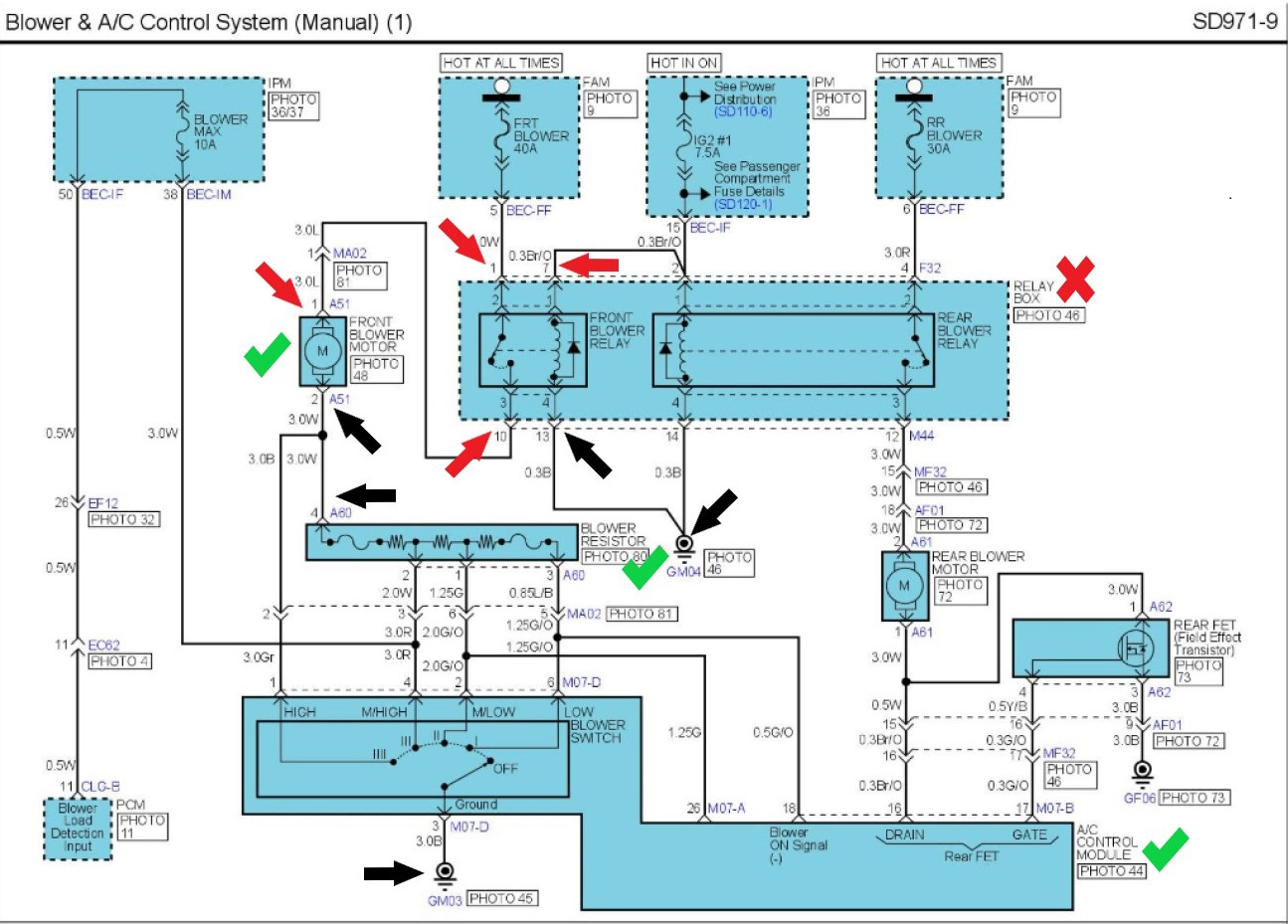 Case Details:
The Tech-Assist consultant recommended using the Kia factory wiring diagram (found in ALLDATA) to trace the power and to determine if the wiring or a component was at fault.
The technician used the Kia wiring diagram to test all the blower relay circuits as directed. He found that power was not passing through the front blower relay.
Confirmed Repair: The technician replaced the relay box. After that, normal blower motor operations resumed. Easy Fix!
The ALLDATA Tech-Assist team fields cases like this every day. See how Tech-Assist can help your shop save time and money with on-call diagnostic support from ASE-certified Master Technicians. More Tech Tips 
Not an ALLDATA customer? For access to this valuable experience-based repair data and reliable OEM information, start a free trial today.
If you would like to read more articles like this one please subscribe to ALLDATA News.