Block Container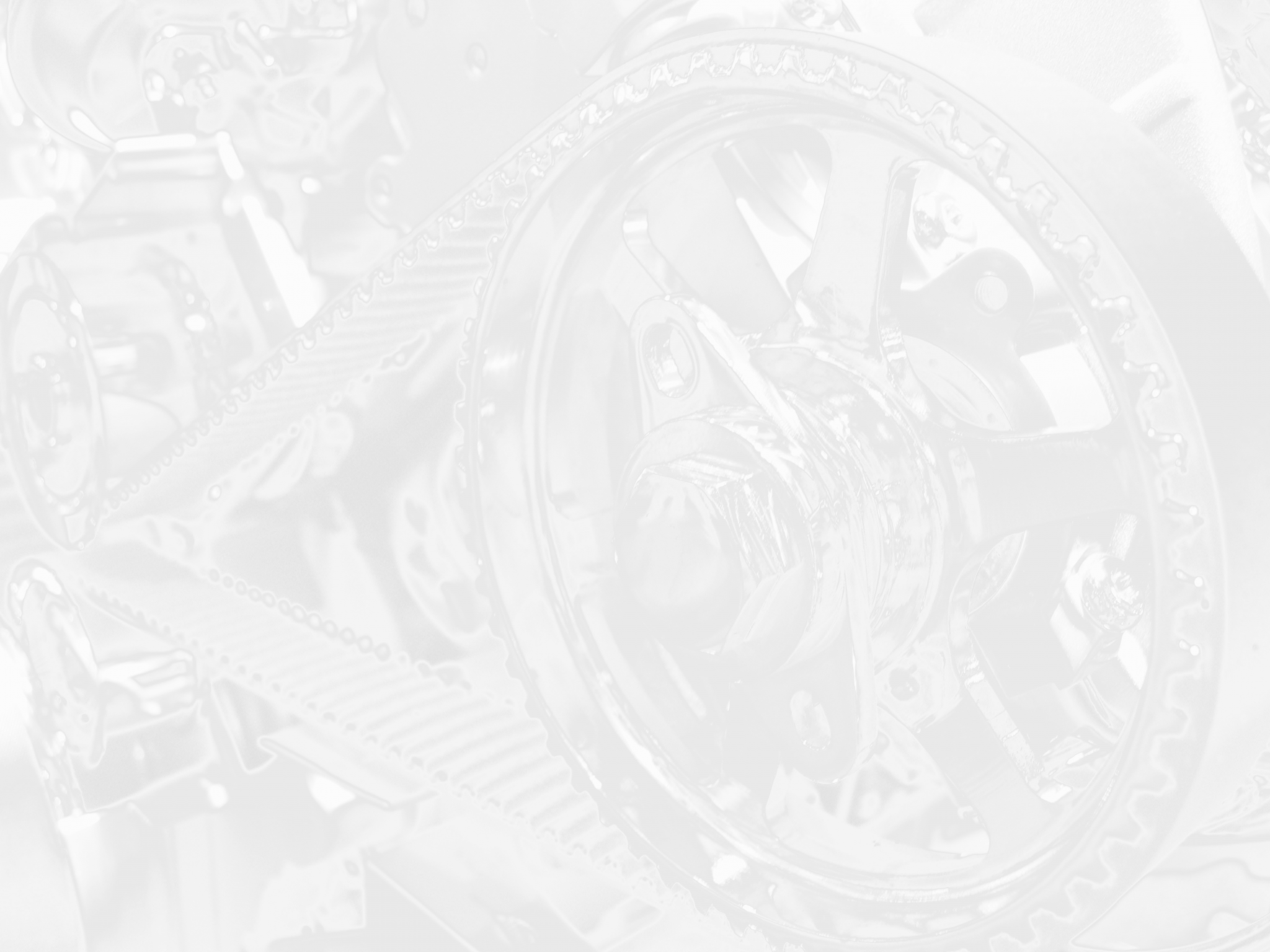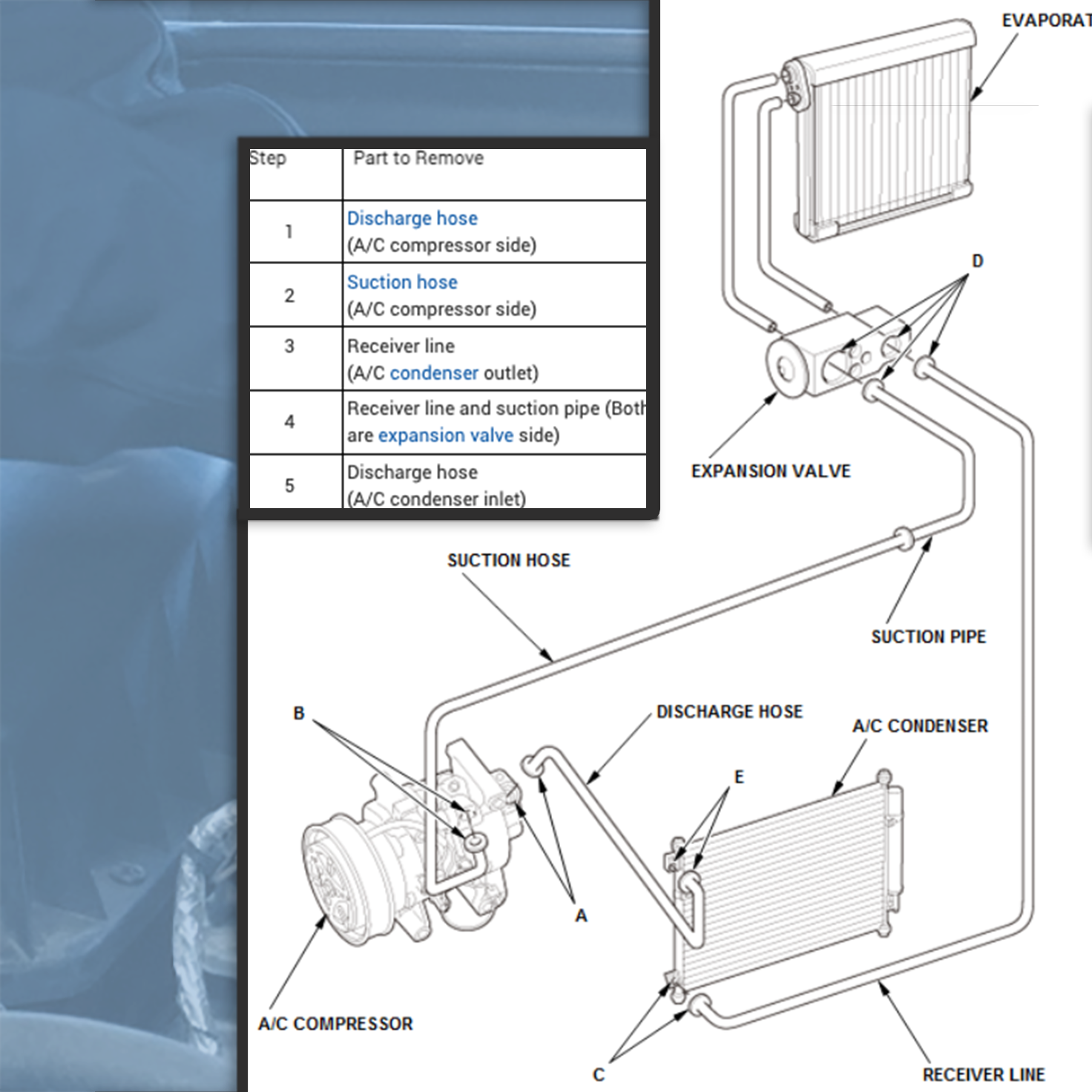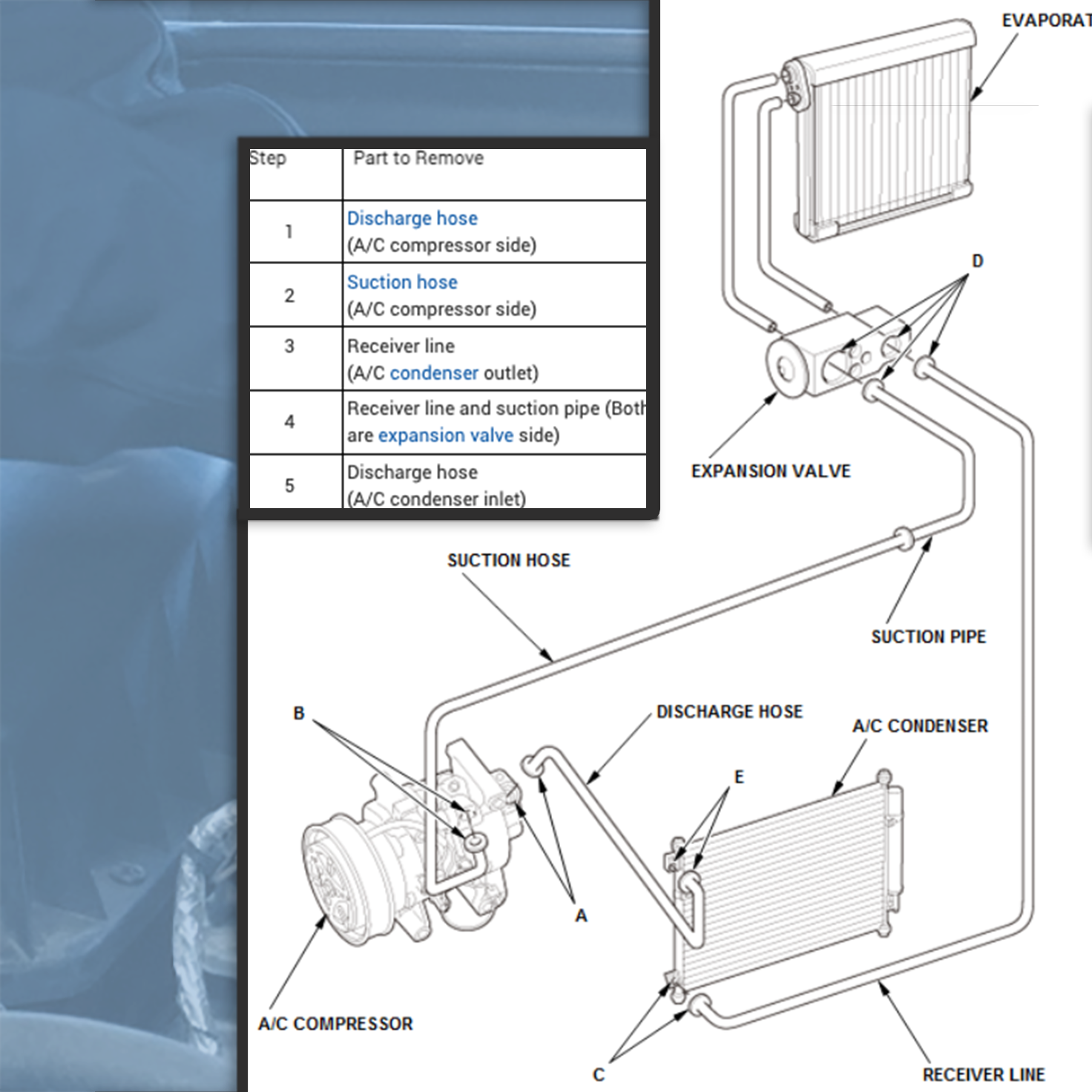 You get the latest factory information for safe and accurate repairs – ALLDATA doesn't rewrite or condense manufacturer data or procedures. It's the same original factory repair information that professionals use, including maintenance schedules, color wiring diagrams, and repair procedures – for your specific vehicle year/make/model/engine.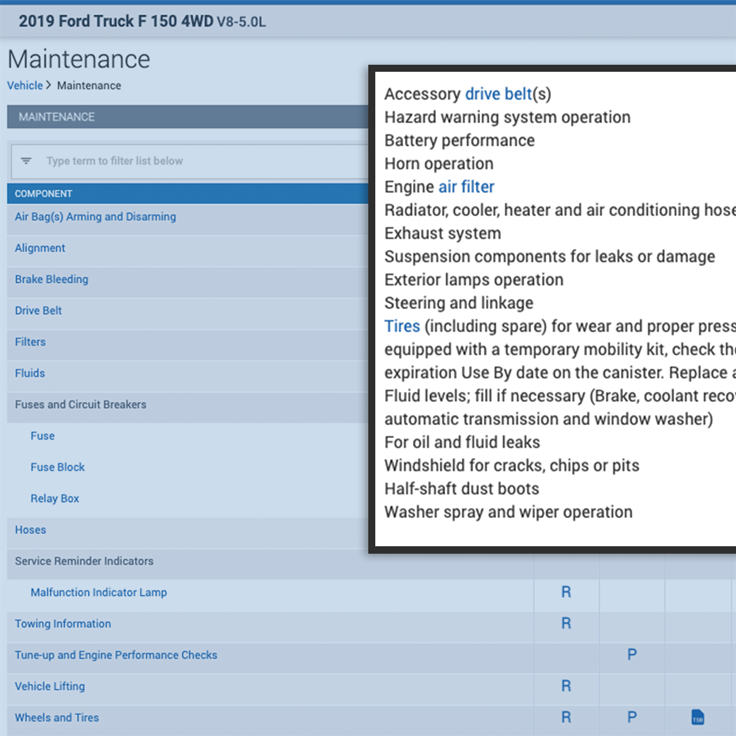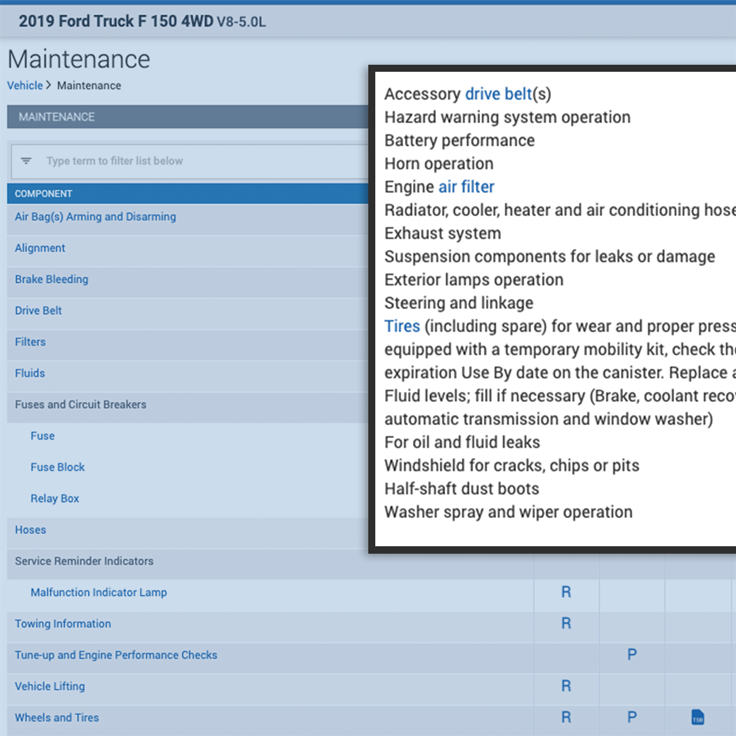 Maintenance schedules are provided in two different formats; schedules that use a specific mileage interval for service and a specific type of driving to determine when service is required, or schedules that use a maintenance indicator to determine when a specific service will be required.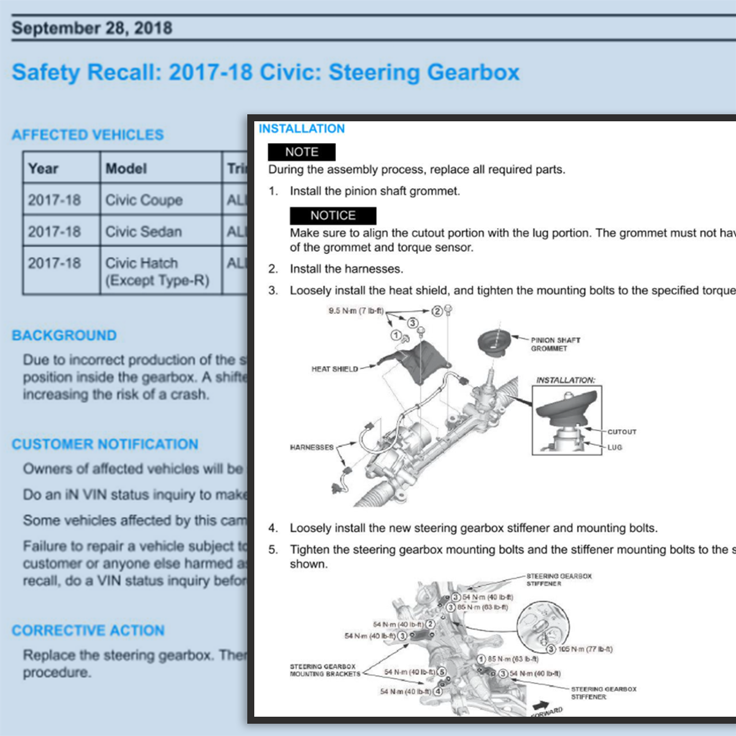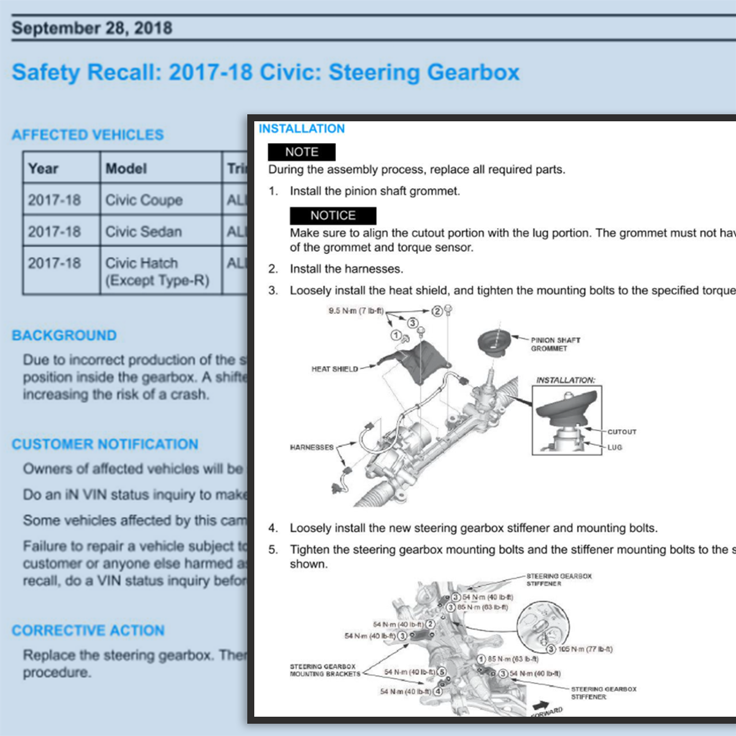 Your ALLDATAdiy online repair manual is continually updated to reflect the latest recall notices in addition to technical service bulletins (TSBs) – straight from the manufacturer.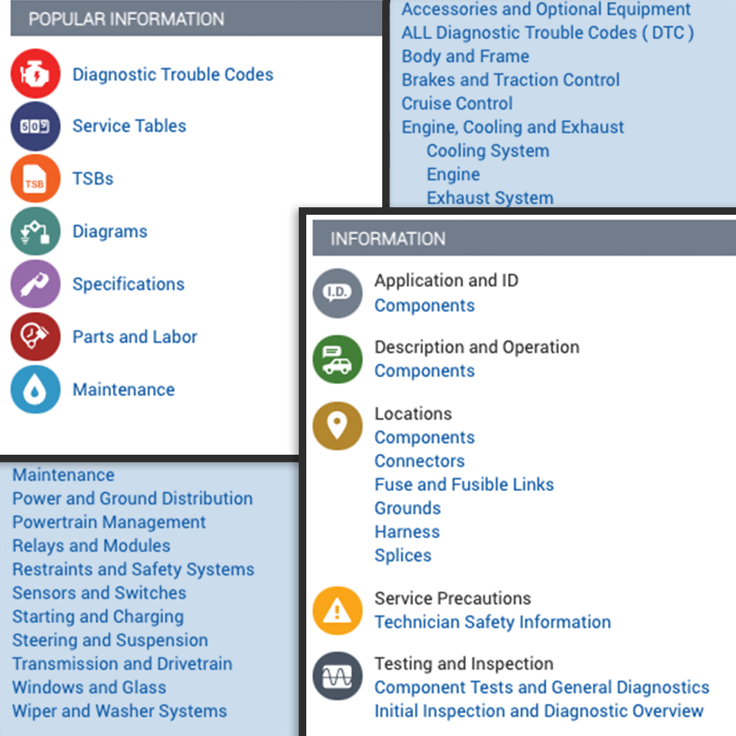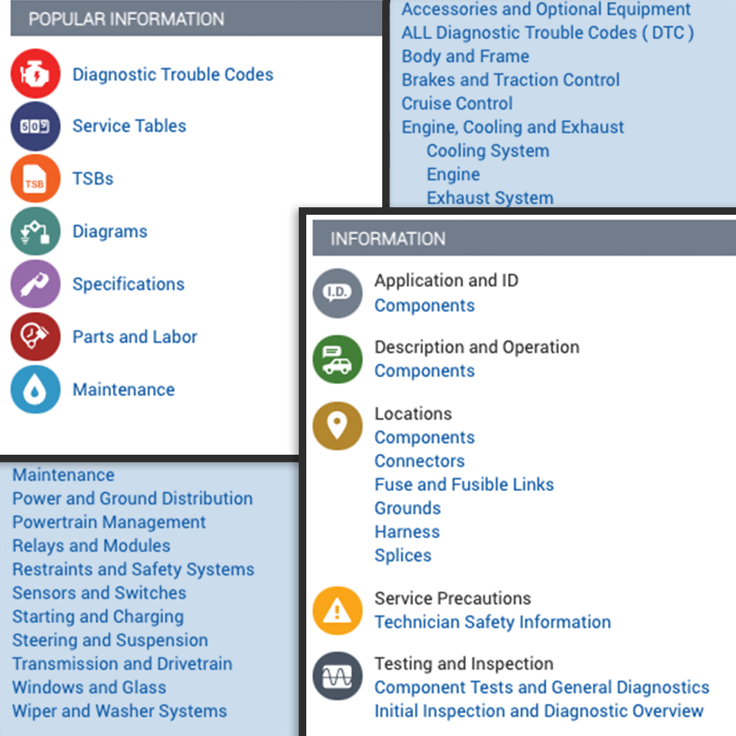 The user-friendly interface makes it easy to navigate and powerful search tools help you find the information you need, fast. Hyperlinks take you to related info with just a click.
Types of Information Available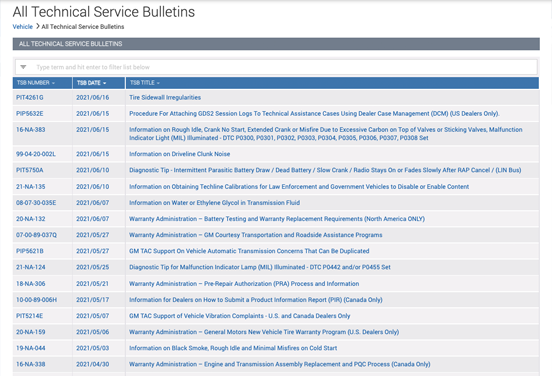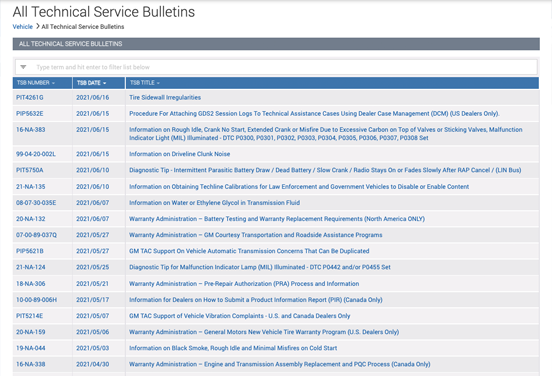 Technical Service Bulletins and Recalls
Access bulletins specifically for your car and link them to the appropriate affected system or component. In addition, we categorize them into basic headings so you can review them and insure that you know if and how you are affected.
See Larger Image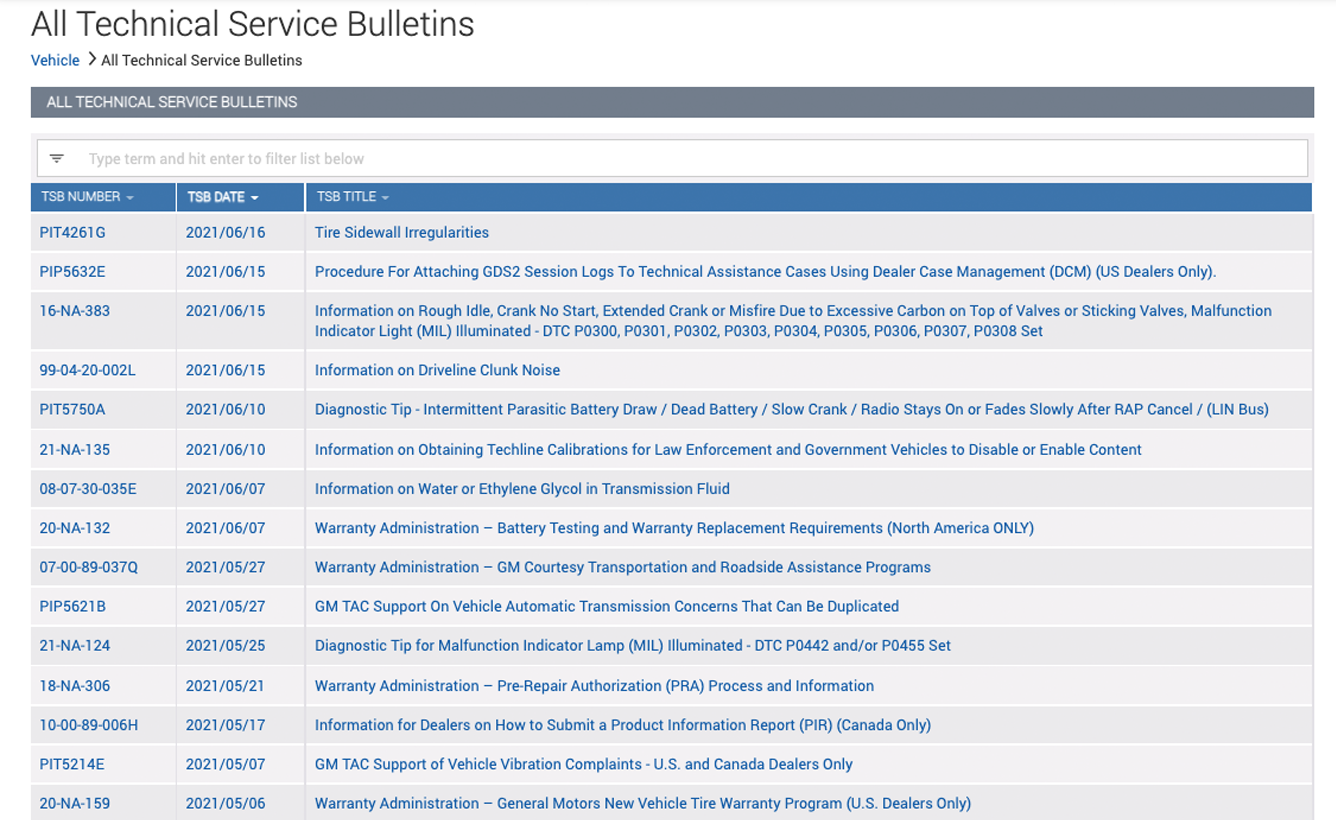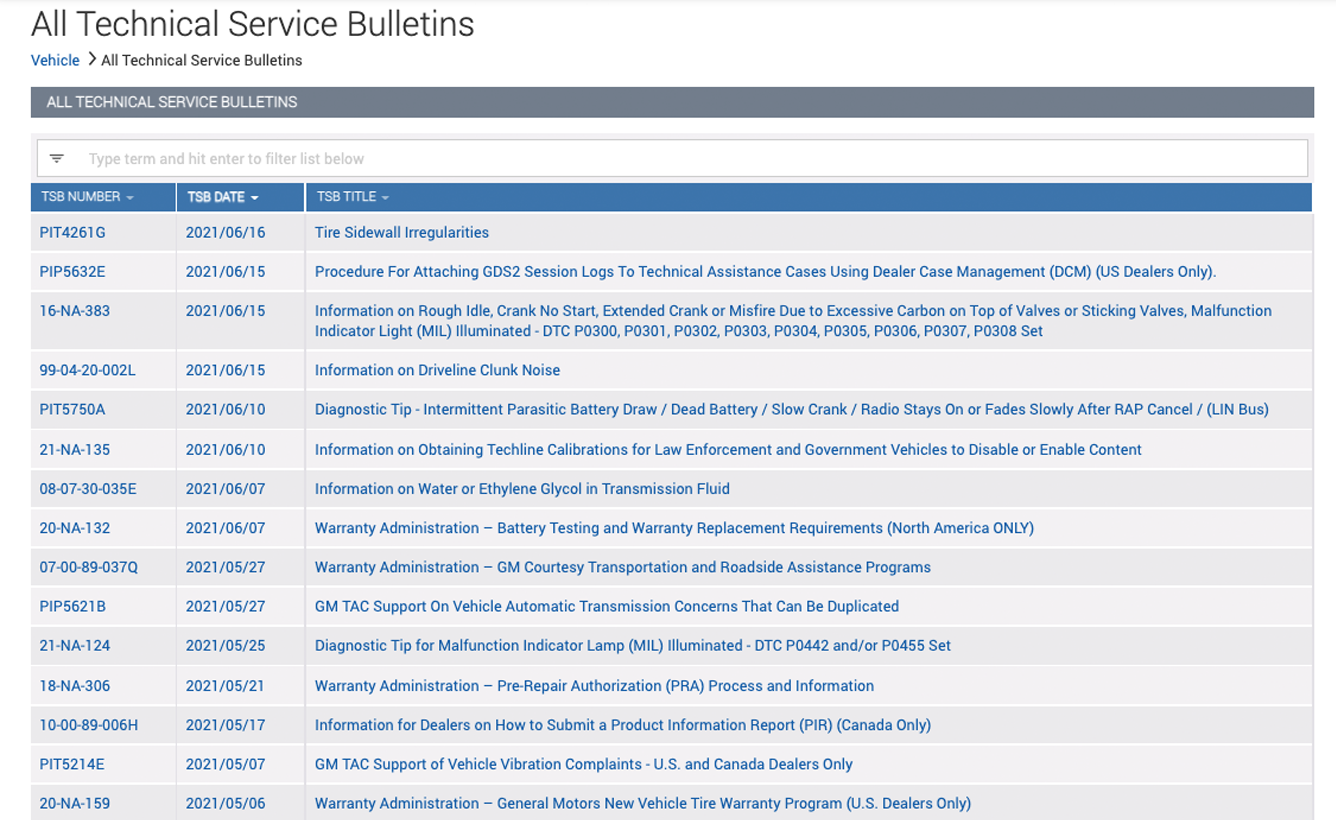 Technical Service Bulletins and Recalls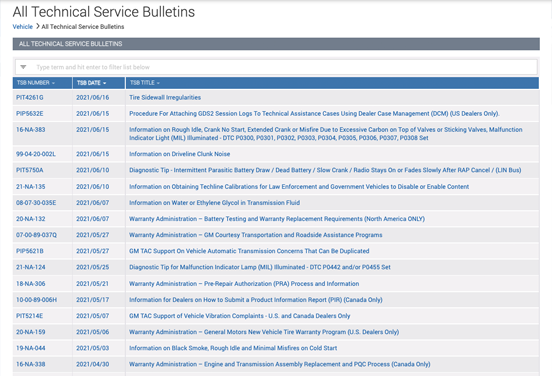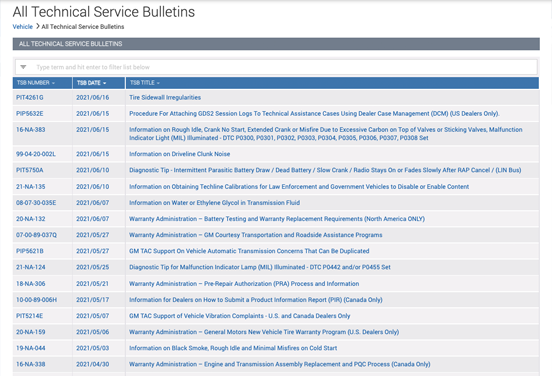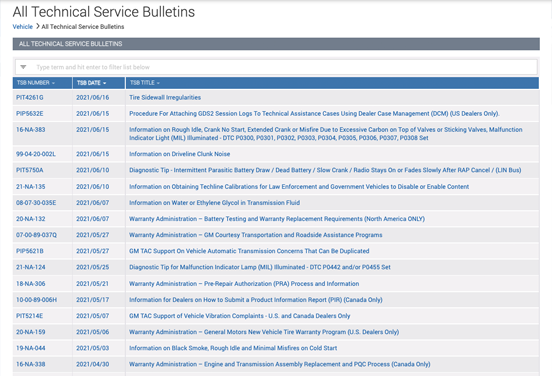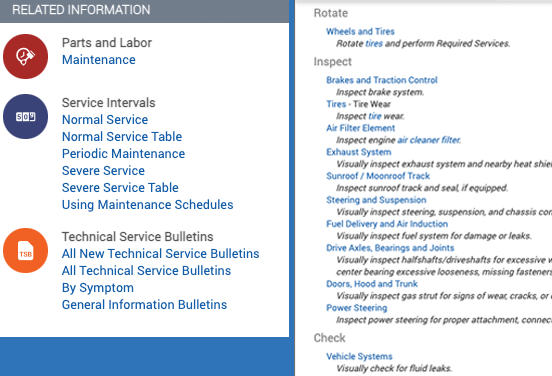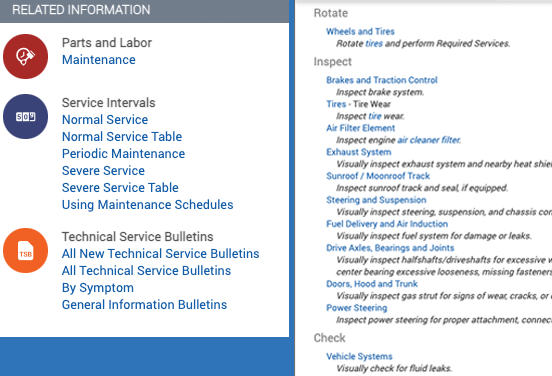 Maintenance Schedules and Procedures
Click on your vehicle's mileage and view the complete set of factory recommended service to insure long life of your vehicle.
See Larger Image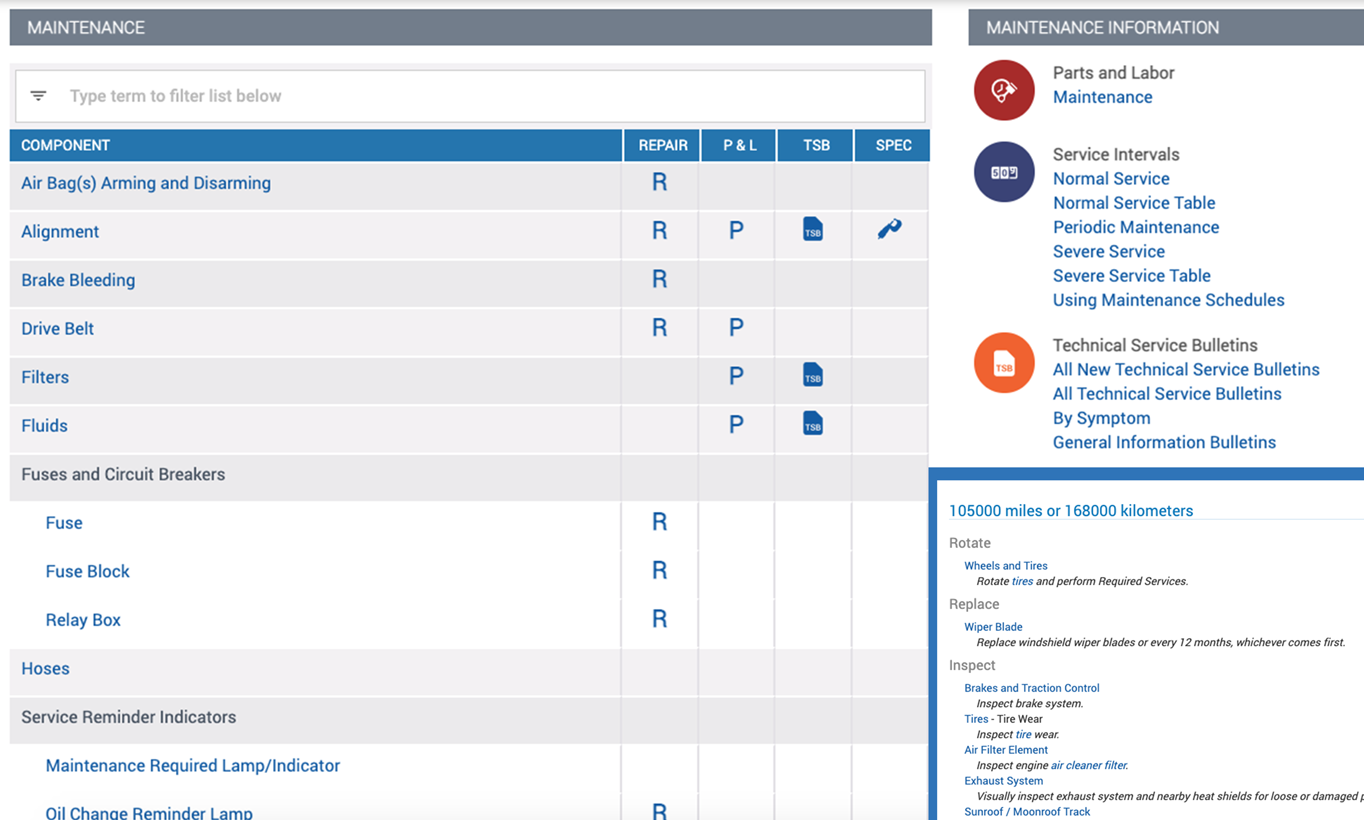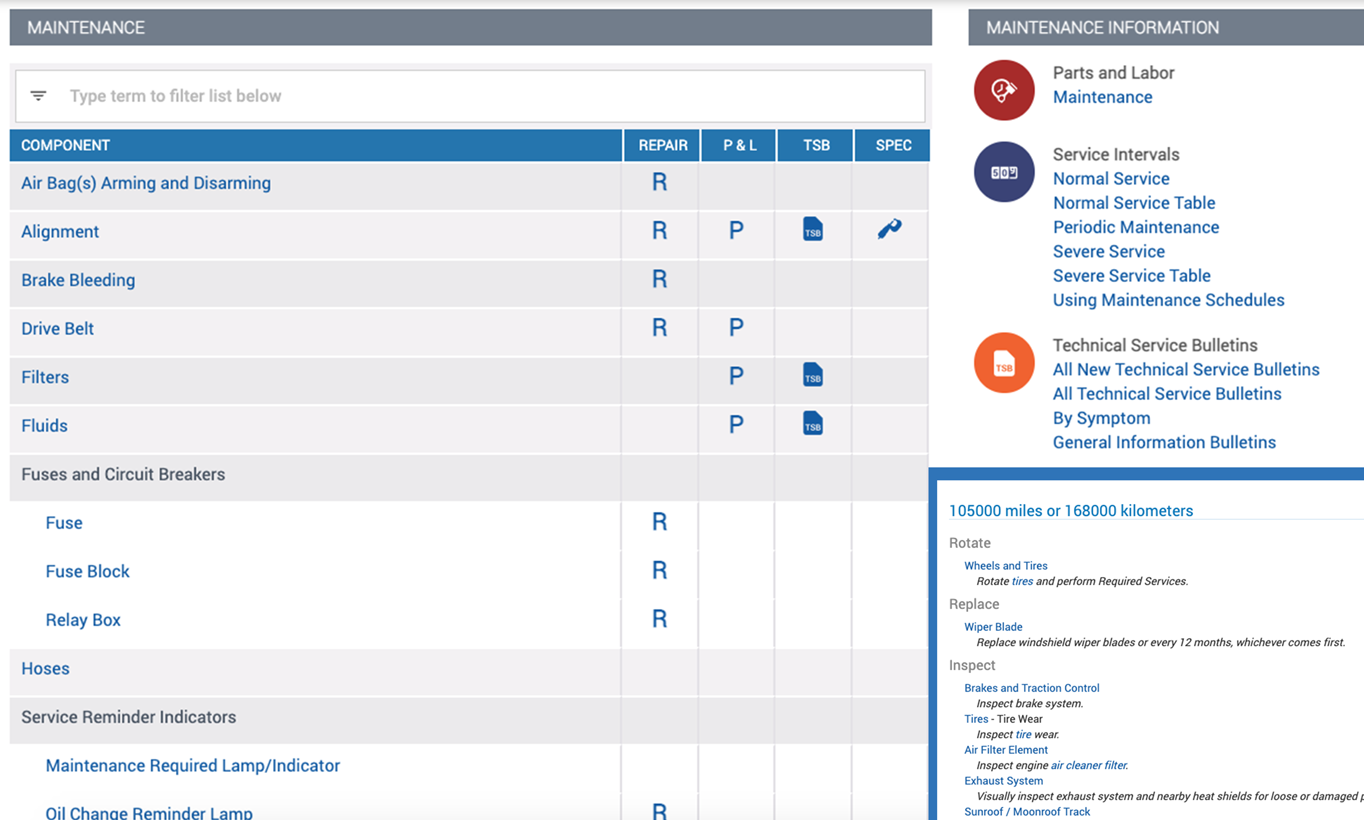 Maintenance Schedules and Procedures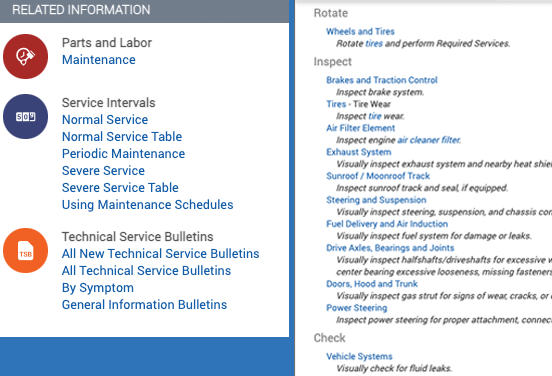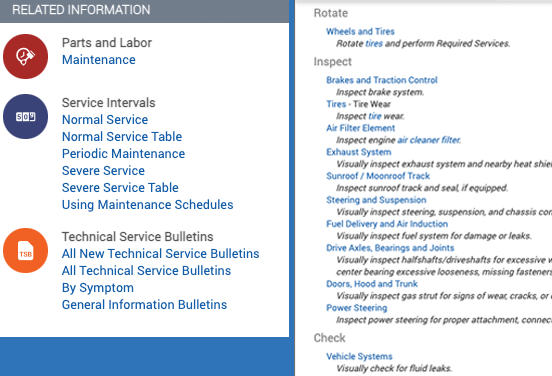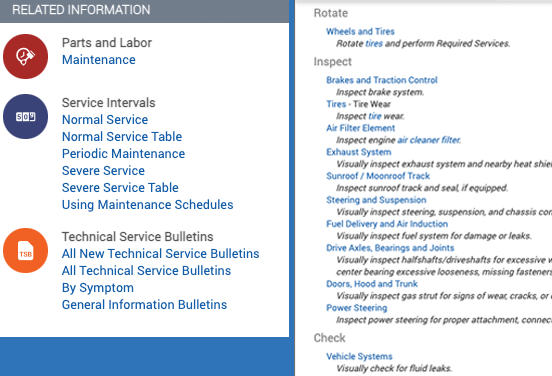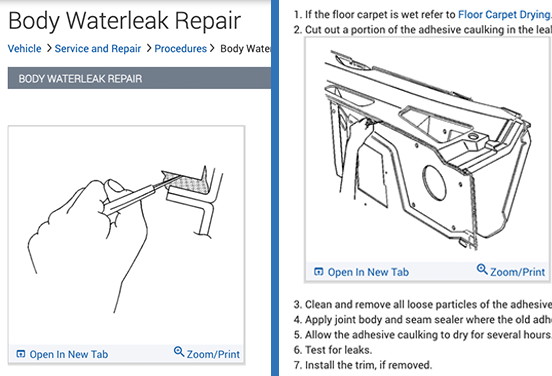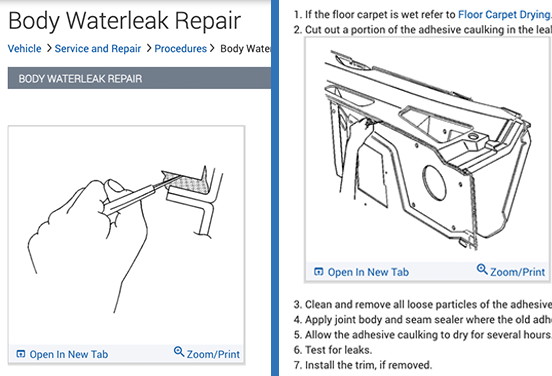 Service and Repair sections provide information to specific component repairs using OEM procedures and diagrams.
SEE LARGER IMAGE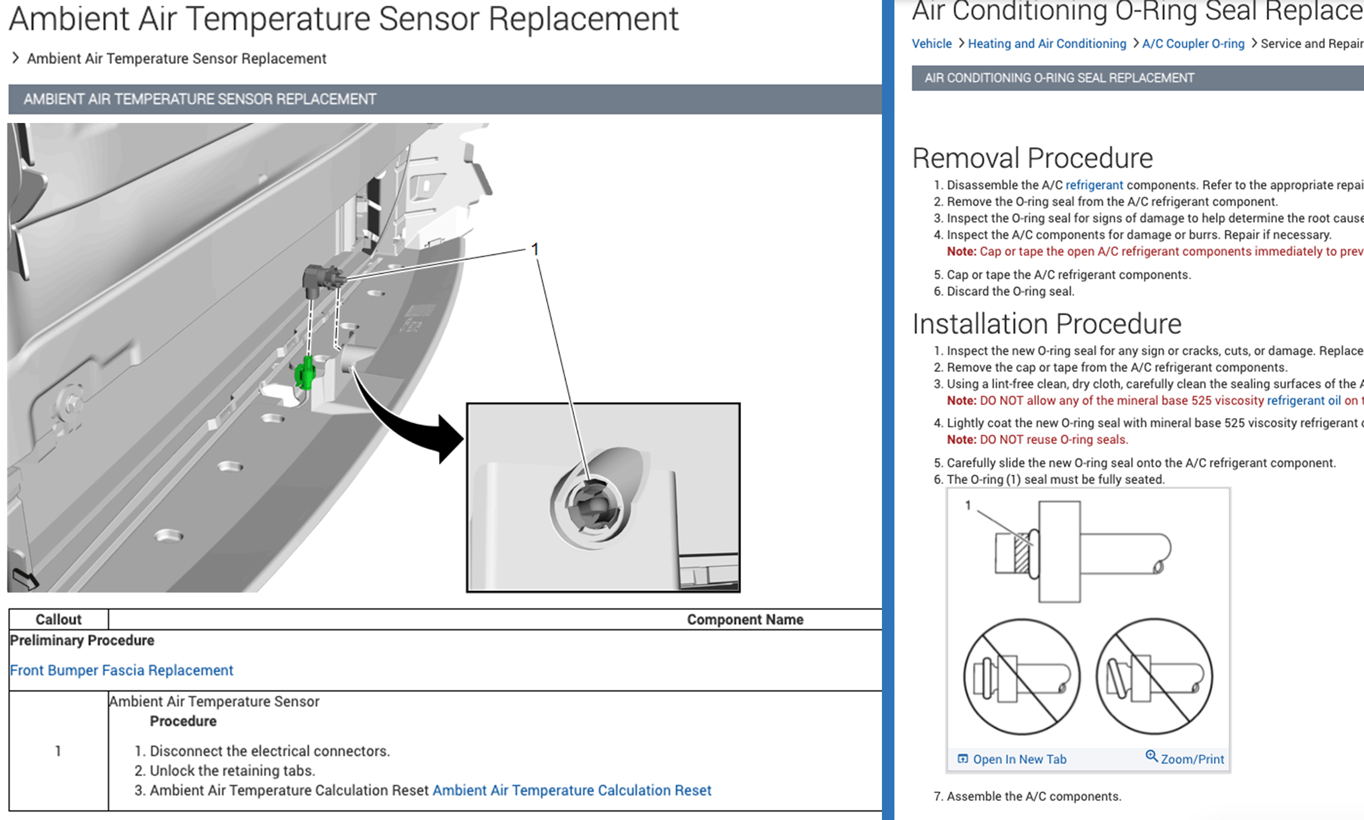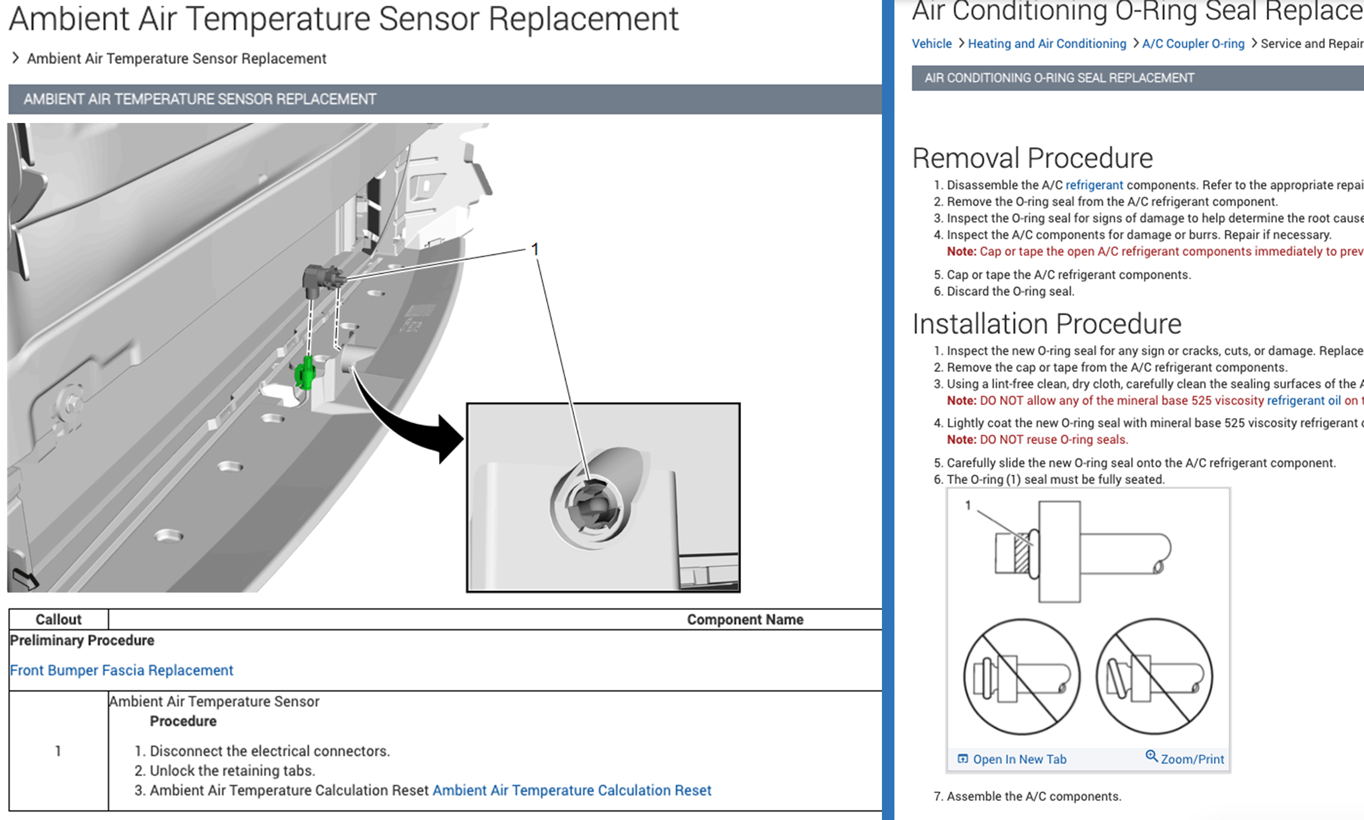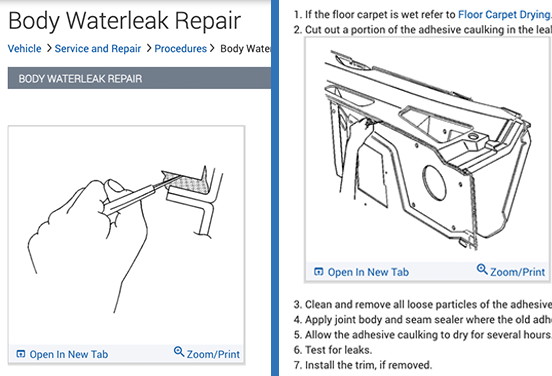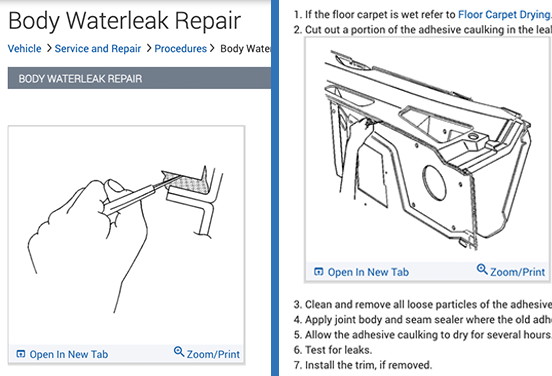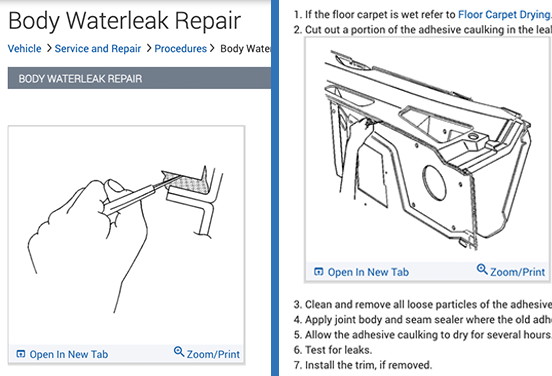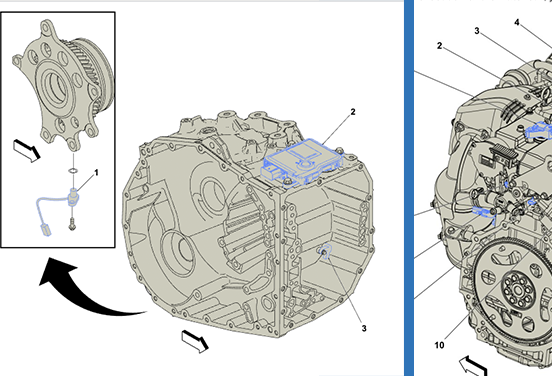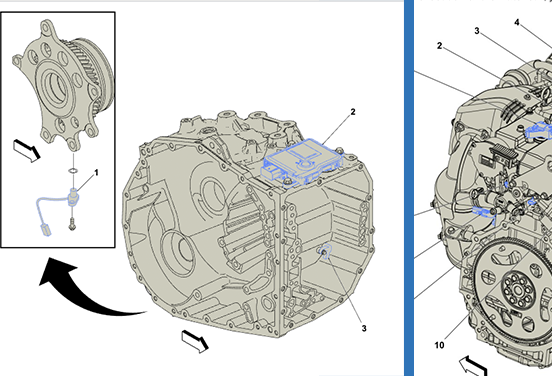 Our Component Locations Section utilize OEM Diagrams and text to guide users to specific parts locations within a vehicle.
See Larger Image