Safe practices to keep your shop running amidst Coronavirus concerns
Mar. 26 2020
Mar. 26 2020
We've gathered the best health and safety practices from our customers and throughout the industry to keep your business running – and to keep you, your employees, and your customers safe.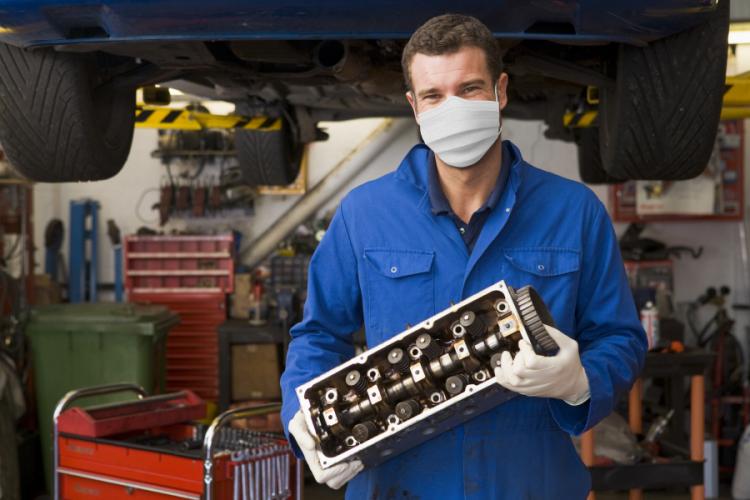 Staff Safety
Offer a safe place for employees to change/store work clothes and boots at the shop.

Make every effort to maintain supplies of hand sanitizer and disinfecting soap at every sink and wash station.

Ensure that all your employees wash their hands on a regular basis, and that they do so in a manner that is in line with Center for Disease Control (CDC) recommendations. 

Make sure that commonly-used surfaces in the shop are sanitized throughout each day – many say hourly. Phones, keyboards, water fountains, door handles, restrooms, handheld equipment, etc. – all need to be routinely disinfected. 

All employees should wear gloves, which helps to discourage touching the face and transmitting the virus.

Vendors and other non-employees should not be allowed in the shop to reduce contact and exposure

All vehicles should be disinfected before any employee gets in. Key touch points to be wiped down include (but are not limited to): door handles (inside and outside); armrests; steering wheel; seat belts; any push-button areas on the dash and doors (radio, electric windows, thermostat, etc.); cruise control and windshield wiper controls; glove box and center console; shift levers and knobs; hazard light buttons.

Stagger lunches and breaks to encourage social distancing.

Schedule shifts so some employees start earlier and leave earlier to have fewer employees in the shop at any given time.

Consider staying open on weekends to further spread out employees' time in the shop and allow some people to work flexible hours to handle family needs.

Limit the size of meetings and maintain social distancing.
Customer Safety
Do not allow customers in the shop. Meet them outside and at a safe distance

Keep a stash of pens and when a customer signs documentation, have them keep the pen.

Contact customers and offer a concierge-type pick up/drop off service – this will help you schedule bay times and completely disinfect vehicles upon completed work.

Some shops are requiring scheduled appointments to spread out the number of people coming in for repair work.

Particularly in collision shops, photo estimating is being utilized as much as possible.

When all work is complete, the vehicle should be thoroughly disinfected before delivering it back to the customer.

Communicate the measures your shop is taking with customers so they know you're open for business and will feel safe bringing their vehicles in for service.

Offer payment by phone or using a person-to-person bank-transfer system like Zelle.

Disinfect fobs or keys and provide to vehicles owners in a sealed plastic bag upon delivery.

Encourage night or early-bird vehicle drop-off and the use of a lockbox to avoid person-to-person contact.
Now is the time for all of us to work together to do everything in our power to keep the automotive repair business on track and provide essential services to keep necessary transportation needs functioning smoothly. Most importantly, now is the time keep yourselves, your team, and your customers safe.
Want to see how ALLDATA can improve shop efficiency? Check out our suite of products, each designed to contribute to both shop efficiency and productivity.
If you would like to read more articles like this one please subscribe to ALLDATA News.