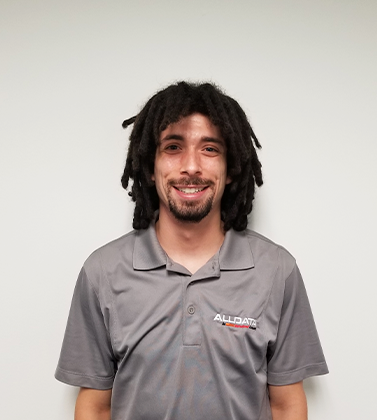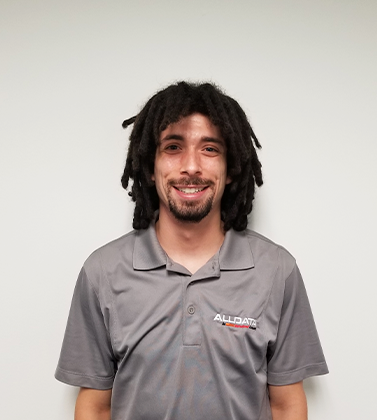 Automotive Diagnostic Consultant II
Certifications:
ASE Master Automobile Technician A1-A8
ASE L1 Advanced Engine Performance Specialist
Toyota Master Diagnostic Tech
Toyota Hybrid Certified
AS Degree Transportation and Energy
About Damon
I grew up with two key values: hard work and dedication to the task at hand. My father was a computer engineer in the late '70's, so new technology was always present in my household. And with this new technology came my curiosity. I remember one instance when my father brought home a new phone and set it up in his office. I later snuck in and took it apart, curious if this new phone was any different from the last. Needless to say, he was a bit upset that his brand-new phone laid in pieces on his office floor.
Fast forward some time ahead to me working on my first car – a 1994 Acura Legend that desperately needed front brakes. I had no idea on how to do a brake job, but one thing I had learned was how to adapt to the situation at hand. Two plus hours later, I finally completed it. Once I drove the vehicle and the braking performance was enhanced, a warm feeling came over me and I knew right then that fixing cars was my passion.
I finished high school and went on to community college to get my AS degree in Automotive Transportation and Energy with a concentration in Toyota (T-TEN program). After completion with a 3.76 GPA, I spent eight and a half years at Toyota dealerships specializing in diagnostics and learning all the ins and outs of the automotive industry.
When I'm not under a vehicle or bent over a radiator, I enjoy spending time with my lovely wife and dog.  Recently I have tried my hand at Time Attack at Road Atlanta where I race against the clock and other participants to see how well I handle the track. 
Now I have found myself at ALLDATA as a Diagnostic Consultant where I get to help everyone with their automotive concerns. Having the ability to help someone with a problem clear across the country is my dream job. And because I'm working on the Tech-Assist hotline, my knowledge of all types of diagnostic problems on different makes and models increases daily.