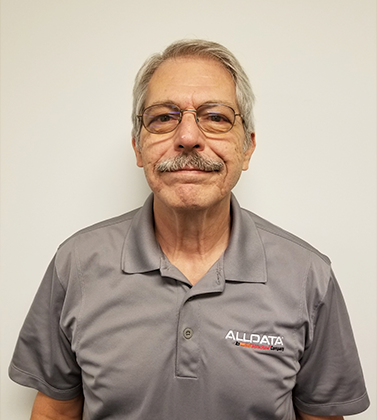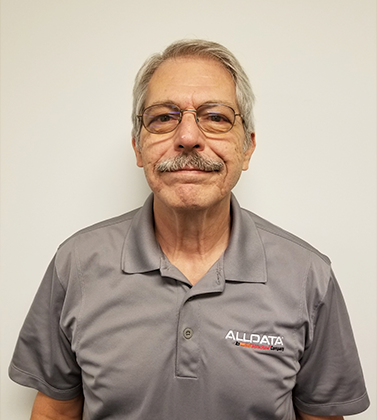 Automotive Diagnostic Consultant II
Certifications:
ASE Master Automobile Technician A1-A8
ASE L1 Advanced Engine Performance Specialist
FCA Chrysler Certified Master Technician
About Johnny
I have been around automobiles all my life. I remember handing my dad tools when I was barely old enough to stand up. I believe I knew the difference between a 1/2" and a 9/16" wrench before I knew my ABC's.
I went to college to get a degree in accounting. After interning one summer, I knew that being cooped-up in an office crunching numbers all day was not for me. I came back home to Macon, Georgia and began working with my dad repairing anything and everything – from motorcycles to semi-trucks. In 1985, I went to work for the local Chrysler-Plymouth dealership as a technician. I became an ASE and Chrysler Master Technician in 1994, earning recognition as the top technician in the Atlanta area for that year.
Surviving all the "mergers" and "takeovers" that plagued Chrysler throughout the years, I stuck with the brand and worked at various dealerships for 32 years. Then this unique opportunity with ALLDATA came up. It was exactly what I was looking for because it gave me a chance to give back to the industry by using my many years of experience to help my fellow technicians.
I enjoy spending time with my family, which includes a 5-year-old, a 3-year-old and an adopted dog named Blue. I love fishing and have been a lifetime member of Bass Anglers Sportsman Society since the 80's. When I'm not fishing, I enjoy watching the Braves and Falcons.
As a member of the ALLDATA Tech-Assist team, I look forward to using my experience and knowledge helping other technicians diagnose and repair vehicles in a more efficient manner.