What's New - Inspections
September 2023
Photo Support
You can now attach photos to your Inspection sheets by simply clicking the attachment icon on each Inspection line item. Find the Attachment icon next to the Notes icon.

August 2023
Fixing Missing Vehicle Details
A vehicle record could be missing some of the YMME information if it was imported into Shop Manager from an external database. Now, you can easily correct this missing vehicle information in the vehicle record by following on screen prompts.

Dually Tires Support
You can now select Dual Rear Wheel in the Tires section of the Courtesy Inspection 
template and have the option to enter tire condition and tread depth for all 4 of the rear tires (2 inner 
and 2 outer rear tires)

March 2023
Quick Access to ALLDATA Repair
When accessing Repair (or Collision) from the icons in the action header, it will now open within the same window, preserving your place within the document.
ACES Vehicles
You can now select and add ACES vehicles to your document. The ACES vehicle database includes many additional vehicle makes and models that are not traditionally supported by ALLDATA Repair information.
Updated Filter & Sort Menu
The updated filter and sort options now allow you to filter by the technician assigned. The user can also filter by "unassigned" to find any documents that are not assigned to a technician.
February 2023
New Inspection Templates Added
Courtesy Inspection - Perform Scheduled Maintenance Checks, Tire and Brake Checks, and Steering and Suspension Checks.

Quality Check Inspection - Verify Torque Specs, Fluids and Filter Checks and document DOT#'s for any new tires that were replaced on the vehicle.

Final Review Inspection - Verify Inspections are complete.
December 2022
Check-In Template
You can now add the Check-In template to an Inspection document.  The Check-In template includes the following sections:
Body Condition


Dashboard Lights


Interior / Exterior Check

MAP Conditions
Enable MAP conditions in settings to replace the standard red, orange and green status indicators with more descriptive options from the Motor Assurance Program standards.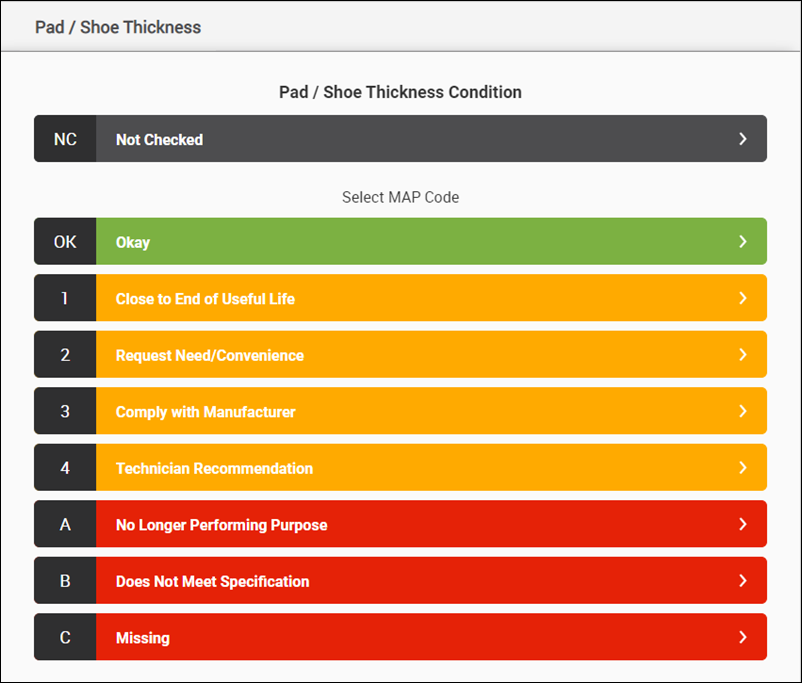 Other
The Notes field will stay in the expanded state when you enter content in that field for any parameter, so that you can easily see the information entered.

When a Customer record has more than three vehicles, the first three vehicles will be loaded with a 'Show More' option.