ALLDATA Diagnostics on your phone
Feb. 02 2021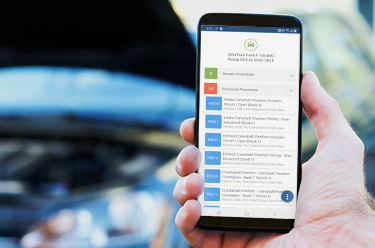 Feb. 02 2021
ALLDATA Diagnostics now allows users to perform quick vehicle scans on their phones. While using a tablet is still the only way to take advantage of all the features that ALLDATA Diagnostics has to offer, the phone app, now available on Android and iOS*, allows you to quickly scan a vehicle, create a report, and even clear codes.
Here's how it works:
When you first open then app, select "Tap to Scan". But before the scan starts, there are a few important pieces of information you have to fill out. This includes selecting the vehicle make, pulling the VIN, and then choosing the OEM Repair Selection and vehicle system.
After, you'll have to select your scan options; specifically, the scan range and/or DTC types. Then the app will scan the vehicle and the results will pop up automatically. The codes are organized by type; expanding each category will show you the exact codes that were pulled. You can tap these codes for more details, including probable causes and relevant articles. Tapping on the ellipses in the lower right corner will provide even more information about the scan. This includes exporting (via either PDF download or an email), re-scanning the vehicle, and even clearing the codes straight from the phone.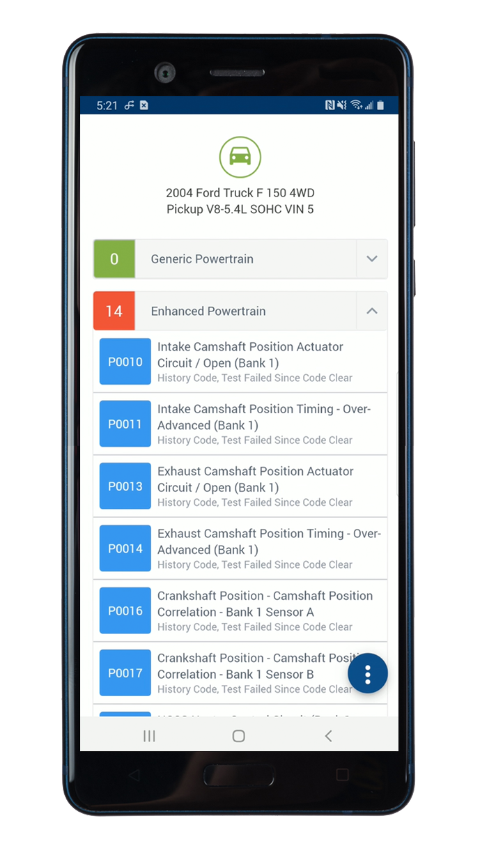 If you would prefer to watch a video of the process, check out Quick Tip: Performing a Vehicle Scan on the ALLDATA Diagnostics Android Phone App.
*It's important to note that the app is only available for Android phones operating systems 5.0 or later and iOS 13 or later
Want to see how ALLDATA can improve shop efficiency? Check out our suite of products, each designed to contribute to both shop efficiency and productivity.
If you would like to read more articles like this one please subscribe to ALLDATA News.