Taurus Engine Overheats Only with A/C On
Oct. 30 2020
Oct. 30 2020
Vehicle: 2011 Ford Taurus FWD V6-3.5L
Mileage: 187,990
Problem: The vehicle owner brought the vehicle to the shop because sometimes the water temperature gauge read too high, especially with the A/C on.
Case Details: The technician verified that the engine did not overheat with the A/C off, only when the A/C was on. He checked the cooling system – it was full of coolant and had no leaks. He checked all related fuses – each had battery voltage and were not open or missing.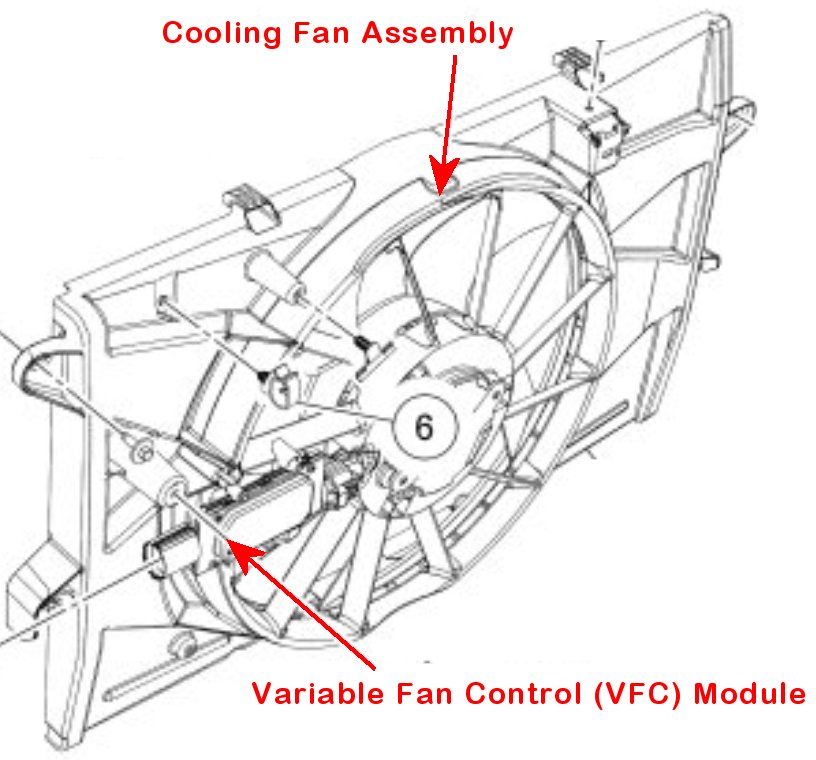 He connected a scan tool and found no diagnostic trouble codes. He also noted that when the radiator cooling fan was operating, the PCM variable fan control PID showed 65% at idle, and changed to 100% after three minutes of idling with the A/C on. One minute later though, the variable fan control PID changed to 0% and the fan shut off.
The technician inspected the wiring harness and connectors but found no problems.
Confirmed Repair: He replaced the cooling fan assembly, which came with the variable fan control module. After the repairs, the cooling fan operated normally and the engine no longer overheated with the A/C on. Problem fixed!
The ALLDATA Tech-Assist team fields cases like this every day. See how Tech-Assist can help your shop save time and money with on-call diagnostic support from ASE-certified Master Technicians. More Tech Tips 
Not an ALLDATA customer? For access to this valuable experience-based repair data and reliable OEM information, start a free trial today.
If you would like to read more articles like this one please subscribe to ALLDATA News.