Interactive Video Diagnostics
ALLDATA Tech-Assist now includes Rescue Lens by LogMeIn.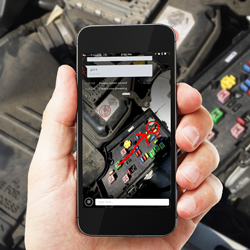 Rescue Lens connects you to our Tech-Assist Consultants in a whole new way.
This new technology allows you to:
Stream high quality video directly from your phone or tablet to our consultants' computers

View digital whiteboard annotations from Tech-Assist Consultants

Communicate through speakerphone and text
To connect with a Tech-Assist Consultant using Rescue Lens:
Download the FREE Rescue Lens app from the iOS App Store or the Google Play Store.


Open the Rescue Lens app.


Tap OK to acknowledge that Rescue Lens will be streaming live video.

Note: You may need to allow Rescue Lens to allow access in your phone's settings.

Enter the six-digit PIN number provided by a Tech-Assist consultant.

Note: Although the camera image is already displayed on your mobile device, it is not streamed to the Tech-Assist consultant's console at this point.

Accept the End-User License Agreement.