Lowered Lexus LS400 Cranks, No Start, Multiple Systems Inoperative
Jun. 01 2023
Jun. 01 2023
Vehicle: 2000 Lexus LS 400, V8-4.0L (1UZ-FE), Automatic Transmission/Transaxle
Mileage: 230,990
Problem: This extremely lowered LS400 was towed to the shop because the engine would crank, but not start. The vehicle owner also stated that a lot of things weren't working, and that started about the same time the engine stopped running. The malfunction indicator light (MIL) was off.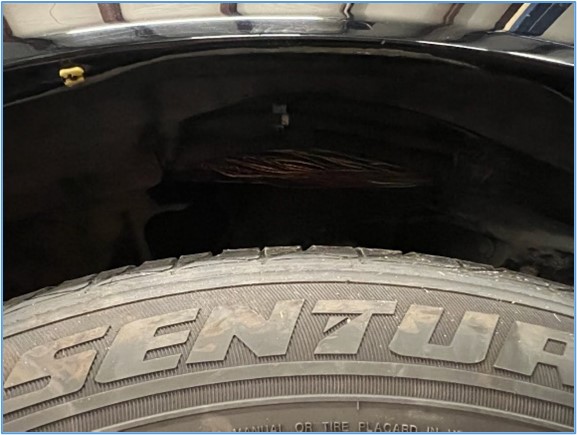 Case Details: The technician attempted to scan for diagnostic trouble codes (DTCs) but found no communication with any of the modules. A close visual inspection revealed that the left front tire had worn through the fender liner and was wearing on the main engine room harness as well.
Confirmed Repair: The technician repaired the harness wiring and re-routed it out of harm's way. After the repairs, communication with all the modules was restored, all systems were functional, and the engine started and ran normally. Fixed!
The ALLDATA Tech-Assist team fields cases like this every day. See how Tech-Assist can help your shop save time and money with on-call diagnostic support from ASE-certified Master Technicians. More Tech Tips 
Not an ALLDATA customer? For access to this valuable experience-based repair data and reliable OEM information, start a free trial today.
If you would like to read more articles like this one please subscribe to ALLDATA News.