Silverado's Antitheft Light On, Does Not Crank, No PCM Communication
Sep. 06 2022
Sep. 06 2022
Vehicle: 2004 Chevy Silverado 1500, 4WD, V6-4.3L, VIN X, Automatic Transmission/Transaxle
Mileage: 192,664
Problem: This vehicle was towed in as a no-crank, no-start condition.
Case Details: The battery and starter were tested and checked out good. The technician attempted to retrieve codes, but the powertrain control module (PCM) would not communicate with the shop's scan tool.
An ALLDATA Tech-Assist consultant recommended verifying the condition of all 12V power connections, grounds, and network communication lines to the PCM.
Using a wiring diagram from ALLDATA Repair (see diagram), the technician inspected all connections and found that ground, G103 was very loose (see ground location image).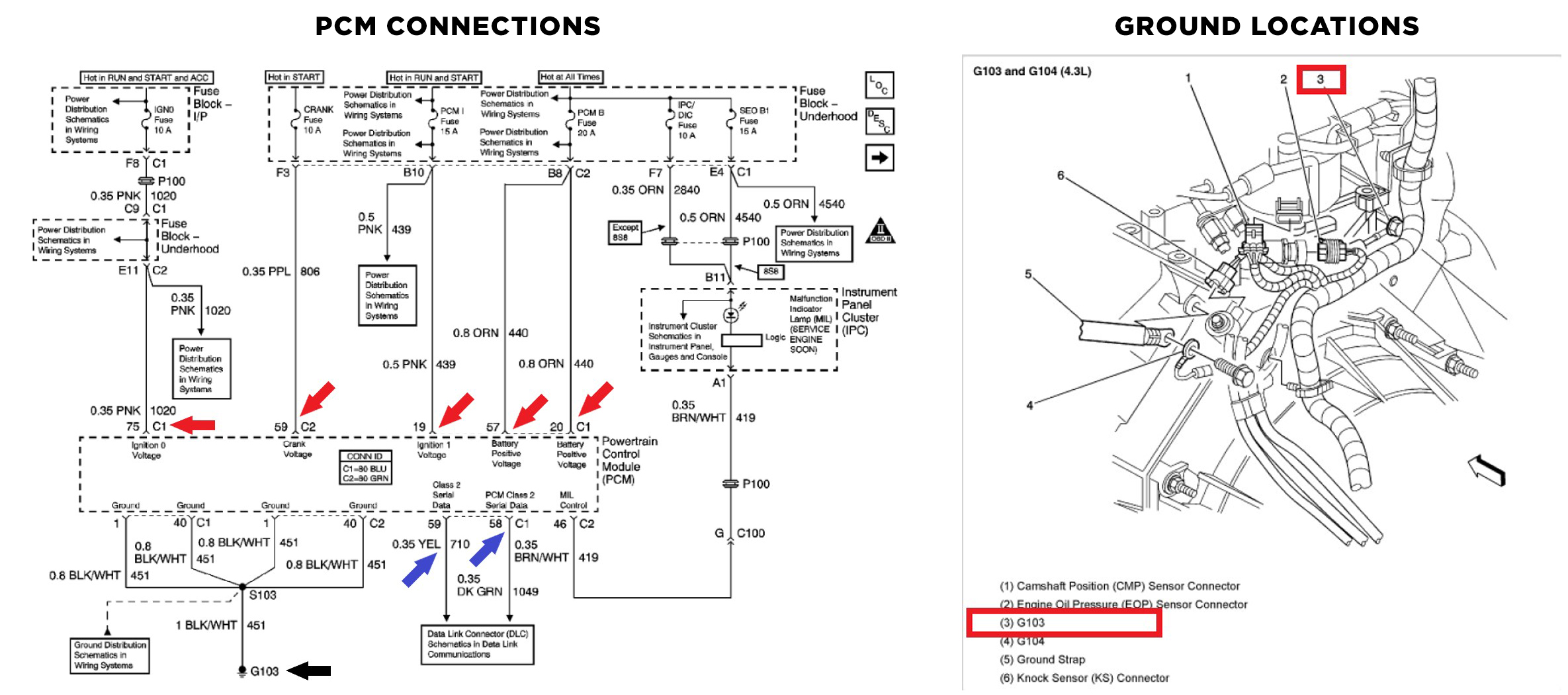 Confirmed Repair: The tech cleaned the contact surfaces and then tightened the ground connection. After the repairs, normal communication, cranking, and starting resumed. Fixed!
The ALLDATA Tech-Assist team fields cases like this every day. See how Tech-Assist can help your shop save time and money with on-call diagnostic support from ASE-certified Master Technicians. More Tech Tips 
Not an ALLDATA customer? For access to this valuable experience-based repair data and reliable OEM information, start a free trial today.
If you would like to read more articles like this one please subscribe to ALLDATA News.