Facebook Myths and Truths—And Why Your Shop Should Be There
Aug. 01 2016
Aug. 01 2016
Facebook isn't just for people to keep up with their friends. It can be a valuable tool to drive business to your shop, communicate with customers and stay updated on industry news—but some may feel it's not worth the effort or takes too much time to maintain. Read on for more myths and the truth about business-related Facebook pages.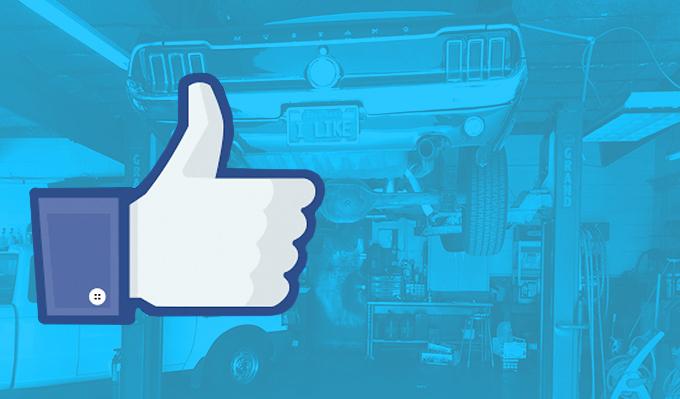 Myth #1: It will take too much time to set it up, post on it, make friends—I just don't have the time.
Truth: You get out of Facebook what you put into it. It takes just a few minutes to set up a business page and you can be as active as you have time to be. Perhaps in a slow week you'll find more time to post photos from unique jobs you've completed, while in busier weeks you'll post a maintenance tip and nothing else. To make it easier, ALLDATA has a series of "#ProTip" Facebook posts that are built specifically for you to share with your customers. Participate and post as much as you want to and have time to. There's a benefit from just having a page for your business. To learn how to set up a business page, go here.
Myth #2: Why bother—customers won't find me on Facebook.
Truth: You may be surprised how many people have a Facebook account—Facebook pegs it around 100 million people in the U.S. alone! Having a presence is important, even if you aren't active all the time. Your Facebook page and contact details will appear when someone searches for you online and can bring credibility to your business. You can "friend" customers and their friends can see they've liked your page, so they may check your shop out too. It's word of mouth for the digital age.
Myth #3: Why would someone want to like my page or get updates from my shop? What's the point?
Truth: Post seasonal specials, like an oil change in August to get cars ready to head back to school or a winter-proof check up with free wiper blades in October. Offer tips on how to best wash a car to preserve the paint or what should be in a roadside emergency kit. You can even run a Refer-A-Friend promotion and offer both your current and new customers a discount. These can drive business to your shop by reminding people you offer that service or encouraging them to get it done now with a limited-time discount.
Myth #4: Adding another way to communicate with customers may make their life easier but not mine.
Truth: What's one more channel? You already take phone calls, emails and maybe even text messages. Facebook can alert you when someone posts on your wall and Messenger can alert you when someone sends a private message. You can offer appointment scheduling via an online calendar, which can reduce contacts through other channels, and address customer concerns too.
Be aware that what is posted (unless it's a private message) is publicly viewable. That's great when customers are happy and giving you praise. It's a bit more challenging when customers are unhappy. But, when handled professionally (acknowledging the customer and asking to move the discussion to a private message or a phone call), it can still make you look good. And you can ask happy customers to post reviews of your business, which can increase your credibility and drive more business to your shop.
Take another look at Facebook and give it a try. It's free, it's easy to set up and it allows you to gain insight into what your customers want to see from you (unlike most ad campaigns, where it's difficult to measure what's working). New forms of communication are popping up regularly and you should take advantage of ways to market your shop and better communicate with customers.
Want to see how ALLDATA can improve shop efficiency? Check out our suite of products, each designed to contribute to both shop efficiency and productivity.
If you would like to read more articles like this one please subscribe to ALLDATA News.