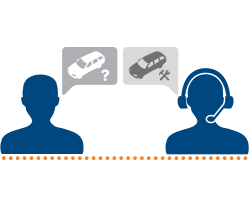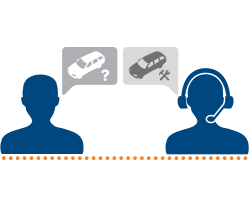 ALLDATA Tech-Assist
Everything you need to know about using Tech-Assist
If this is not the product you are looking for, please select from the following:
About ALLDATA Tech-Assist
Learn more about Tech-Assist
Getting Started
New to Tech-Assist? Start here!
Access Tech-Assist
Find out how to reach Tech-Assist
Interactive Video Diagnostics
Learn how to connect to a Tech-Assist Consultant using Rescue Lens
Technical Articles
Expert techniques to assist in diagnosing difficult vehicle issues.
FAQs
Answers to frequently asked questions
Frequently Asked Questions
Not at this time.
ALLDATA Tech-Assist is only available to current subscribers of ALLDATA Repair and Collision 
Yes. Adding ALLDATA® Tech-AssistSM will begin a new 12-month contract with ALLDATA. 
Your ALLDATA® RepairSM or ALLDATA® CollisionSM annual renewal date will change to the starting date of the ALLDATA Tech-Assist subscription.
You can potentially call about an unlimited number of cases.
Each month, your shop receives three new cases.

Each time your shop verifies what repaired a case, one case is added back to your monthly balance.

Potentially, your shop can receive unlimited cases per month as long as you continue to verify what worked.
There is no limit to the number of times that you can call about the same case - keep calling until the issue is resolved!
No limit! You can call as often as necessary, with no time restrictions, to resolve each case. 
To verify repairs, call the ALLDATA® Tech-AssistSM Diagnostic Team at 855-461-5957.
After you provide the repair details, that case will be closed and another case will be added to your monthly allotment.
No. Unused cases do not roll over for use in the following month.
Unlimited cases are available each month, however. Simply verify a repair to earn back a case credit.
ALLDATA® Tech-AssistSM can help with specific questions about vehicle diagnosis and repair.
Examples: DTC-related diagnostic procedures, electrical testing, drivability concerns and mechanical repairs.
For assistance finding OEM information in your ALLDATA program, use the Library Request link in ALLDATA® RepairSM or ALLDATA® CollisionSM .
Our Automotive Diagnostic Team is a group of highly-skilled ASE Master and L1 Certified Technicians.
The team members have an average of 30 years of in-shop experience.

Most of our consultants have also been certified automotive instructors.   
Shop phone number that is listed on your ALLDATA account

Vehicle year, make, model and engine type

Results of any testing that you've done, including DTCs
See our business hours. 
If you call after business hours, please leave a message. Your call will be returned as soon as possible.