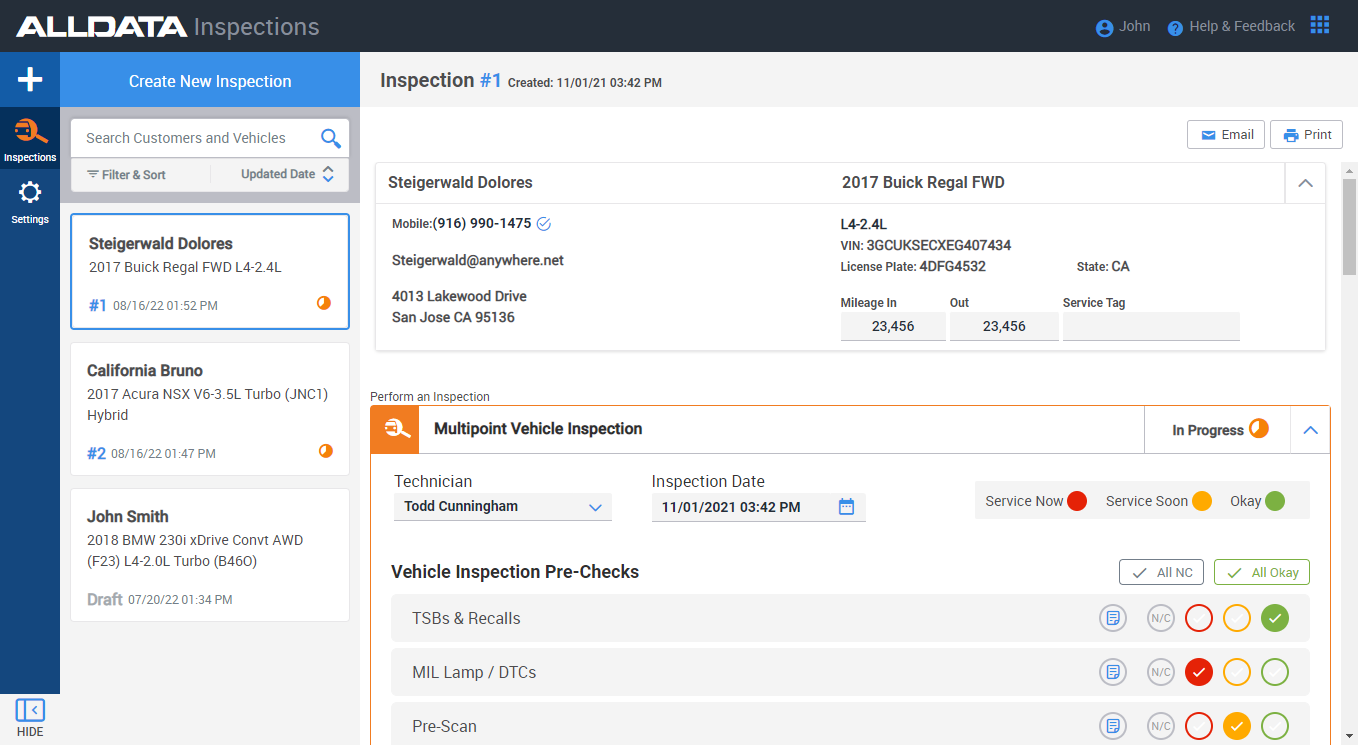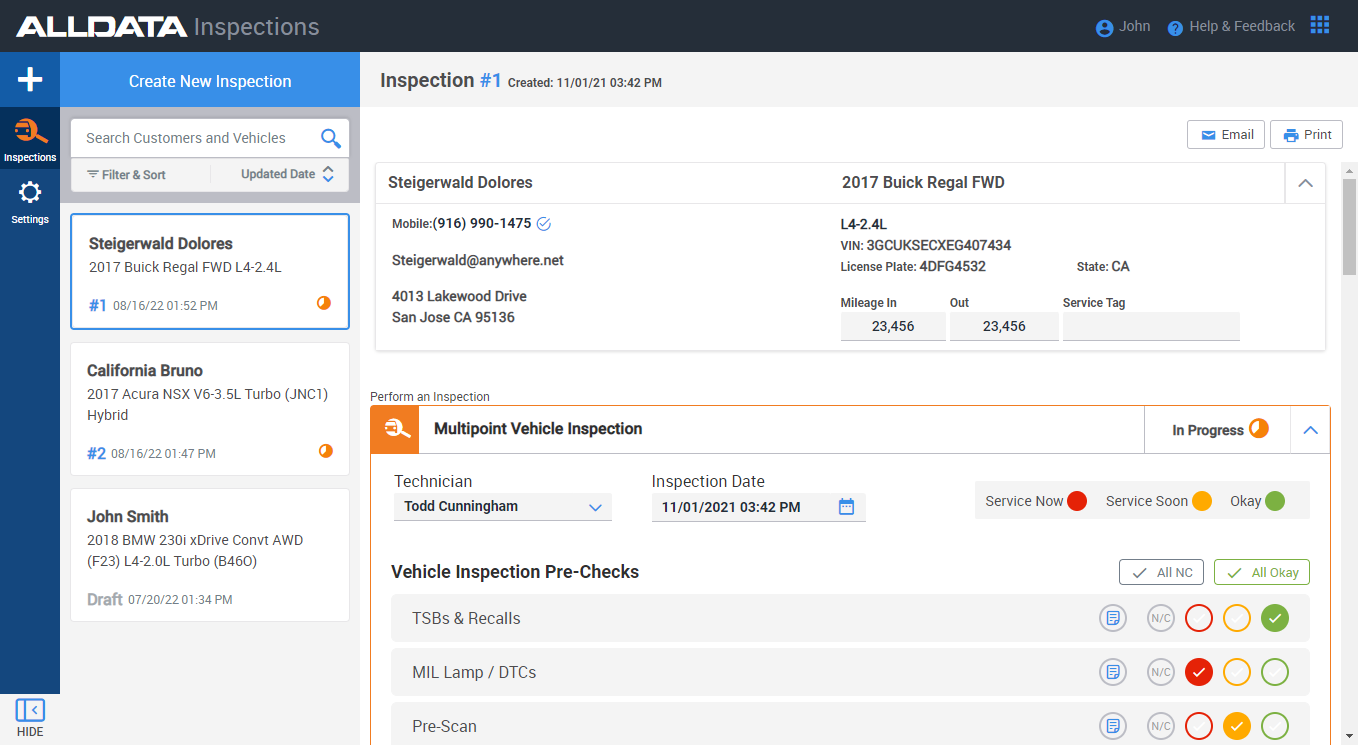 ALLDATA Inspections
Everything you need to know about using Inspections.
Product Setup
Learn how to set up Inspections
What's New
See the latest product features and updates
Articles
Self-help articles covering a variety of topics
Not at this time.
Inspections integrates only with Shop Manager. We do not currently have plans of enabling Inspections for Estimator users.
Not at this time.
We are currently working on a solution to make this possible in a future update.
Not at this time.
This functionality is not currently planned to be added in the immediate future. We will continue to monitor interest in this and other potential new features and prioritize accordingly.
Soon.
License plate lookup is a high priority item and will be added in the near future.
No.
ALLDATA Inspections was designed to work on its own and through integration with Shop Manager. ALLDATA offers a different inspection option that is fully integrated with Manage Online. For additional information about these products, please contact your ALLDATA Account Manager. 
Yes
Inspections allows you to add notes to each inspection line item.