Block Container
1. It's the industry's most popular, most complete source of OEM information.
Our flagship ALLDATA Repair® software covers 44K+ engine specific vehicles, that's 95% of all vehicles on the road today.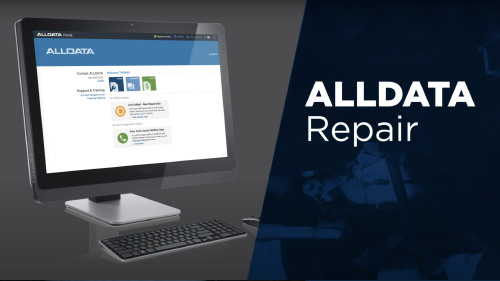 2. You get unedited OEM information.
ALLDATA doesn't rewrite or condense the OEM data or procedures – the information comes straight from the manufacturers for safe and accurate repairs.
3. Our easy-to-use format helps you find information faster.
ALLDATA's database uses the same standardized format for every make and model, so you don't have to learn a different approach for each one.
4. You get both OEM diagrams and aftermarket interactive color wiring diagrams.
View a full diagram on one screen and highlight (or hide) wires across multiple pages for maximum efficiency.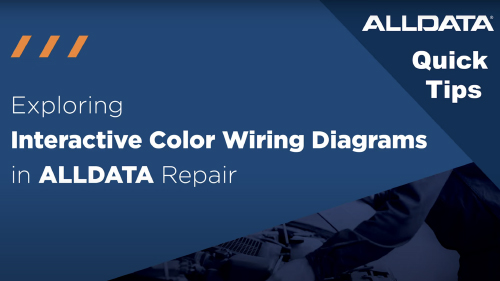 5. We've just added a new fully integrated shop management system,
ALLDATA Shop Manager. Save time by starting an estimate right from ALLDATA's parts and labor information or go from a repair order in Shop Manager directly to the related procedure in ALLDATA Repair. And now you can order parts directly from the AutoZone catalog! 
6. Find the fix you need fast – and don't rely simply on parts replacement.
You can access ALLDATA Community for repairs verified by other technicians and our ASE-certified Master Technicians, post your own questions, and tap into millions of probable causes. Best of all, it's included for free!
7. You're not limited to the desktop computer.
Our convenient ALLDATA Mobile® app gives you full functionality right at the vehicle on a tablet, so you're not running back and forth to a workstation.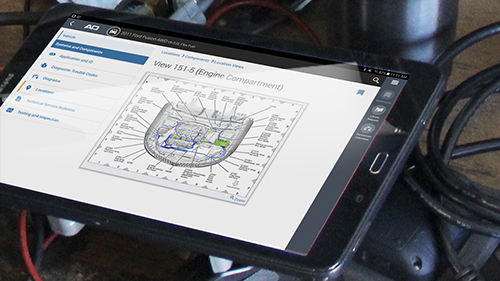 8. We update vehicle data faster and more frequently.
Model years 1982 to current have the latest OEM-accurate mechanical and collision repair and diagnostic information, including ADAS – with no data "holes." And we publish new vehicle information and updates daily, while our competitors update quarterly.  
9. Our Library team delivers "Best in Class" response time.
You can get info on pre-1982 models or other hard-to-find data in under 30 minutes from ALLDATA's Library research team (our competitors take up to 24 hours). Also included for free!
10. We're a 1-stop shop for all your diagnostic needs
with information and tools like connector views, pinout values, verified fixes from Master Techs, and a pro-level diagnostic scan tool that links directly to relevant OEM articles.