Block Container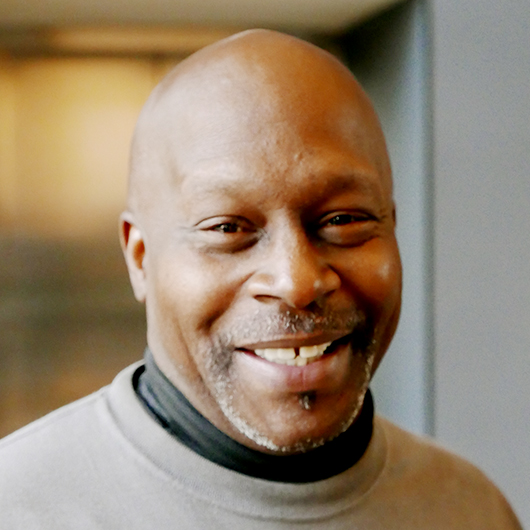 We recognize there is a direct correlation between our success and the success of our employees. That's why we go to great lengths to institute valuable programs and policies and offer competitive salaries to entice top-notch individuals from around the globe. Of course, we are an Equal Opportunity workplace. If you enjoy working in a cooperative, challenging, and rewarding environment, ALLDATA may be the place for you!
By clicking the link below, you will leave this site and be taken to the careers website at AutoZone, our parent company.
We're always evolving along with the needs of our customers.
We work together to create products that utilize the most up-to-date technology.
COMPETITIVE PAY & BENEFITS
We drive excellences with competitive compensation and attractive benefits.
We pride ourselves on the respect we've garnered within the industry.
Our community is filled with passionate people, ready to share their experiences.
We focus on an open culture, welcoming all ideas and initiatives. As a former technician, I find my work very rewarding because I am making a difference every day that will help technicians fix cars quickly and correctly. I believe everyone in the company is doing their part to provide the best innovative products and services in the industry.
I'm surrounded by people who truly care and support me. I never thought I could have a rewarding career AND at the same time have fun doing it. I've been in the Account Management team for 5 years and I see myself in it for many years to come.
The thing I like most about working here is the culture and the amazing people who share my passion for our brand. I have been able to create my own pathway to success and I am reminded often of how much my work is valued here by my peers as well as leadership.
During my tenure with ALLDATA - 5 years, it's exciting to be part of the organization and market growth in Europe. Our products and services evolve constantly and are top notch in the industry.  I feel I have a future and career with ALLDATA.
I've been working for ALLDATA for 6 years and I still love coming to work every day! My extensive experience as an ASE Master certified technician helps me appreciate working in an environment not exposed to the elements. On top of that this team is very proud and passionate about ALLDATA products and creating the best customer experience possible.
After 22 years with ALLDATA, I'm still growing and loving what I do. ALLDATA is a family-oriented company with a clear mission and strong culture that embraces diversity. They invest in their employees and encourage personal growth by providing ongoing training for development opportunities.
One of the advantages a growing organization such as ALLDATA has provided is the chance to experience all level (generation) technologies and all cycles of software development.  Employees get training both internally and externally to fill the gaps. Great diverse group of people; backgrounds, generations, and professionals.
I've been with ALLDATA for 13 years, as part of the Data Production Department. The company's culture and values encourage and support a family-like environment where we enjoy a sense of belonging and many friendships.
ALLDATA has given me education, opportunity, and experience in the automotive industry. I genuinely love the work I do and how much I am appreciated by my leadership. ALLDATA cares about their employees, they lead, they coach, and inspire me every day to reach for more.
Amazing culture, great work-life-balance and a strong drive to succeed in every area makes ALLDATA one of the best places I've ever worked. I am encouraged to step out of my comfort zone and to try new things. Lots of satisfying challenges and opportunities are available for anyone genuinely interested in engineering.
I've been with ALLDATA for 27 years during which I've contributed to the success of our products and services on a daily basis. I LOVE working with some of the top customer-focused people in the industry. They also run half marathons, climb mountains, fly planes, jump out of plane, travel the world, speak multiple languages, and make wine and beer! ALLDATA truly cares about their employees.
Benefits & Perks
Competitive pay
Full benefit packages, including:

Medical
Dental
Vision
401(k)
Life insurance
Short- & long-term disability

Holidays/Paid Time Off/Sick Leave
Employee Stock Purchase Plan
Employee referral program
Adoption assistance program
Tuition reimbursement program
Discounts at AutoZone and other major retailers
Complimentary access to ALLDATA products
Multi-tiered recognition programs with financial rewards
Scholarship program for high school seniors related to AutoZoners
Annual employee events and celebrations at headquarters and in the greater Sacramento area
Employee incentives and giveaways, such as tickets to professional sporting events, tablets and other electronics, movie tickets, and gift cards to popular chains
Free gourmet coffee and tea, as well as a self-serve convenience store (headquarters location)
In-house management and leadership training
Off-site seminars, conferences, and trade shows
Online professional development courses 
Lunch & Learn sessions covering both professional and personal topics
Reimbursement for ASE Certification tests
Lending library for professional and personal reading
On-site fitness center in Elk Grove for employees and their families; gym membership reimbursement for off-site personnel
Company-sponsored fitness challenges
Flu shot clinic
Smoking cessation and weight loss program reimbursement
Well-being classes covering physical, mental, and financial health
COMMITMENT TO THE
COMMUNITY
Being a good corporate citizen and supporting charities is one way we help make a positive difference. ALLDATA supports many not-for-profit organizations and programs, including: