Fleet Vehicles Provide Boom in Auto Shop Profits
May. 14 2015
May. 14 2015
As a shop owner, your goals include looking for ways to increase your business and, even more importantly, to secure repeat business. There is one way you can achieve both goals, of increasing and ensuring repeat business: add fleet vehicles to your customer base. What type of fleet vehicles? Well, how many businesses and organizations can you think of that have more than one vehicle? Limo companies, delivery vans and company service trucks are great examples. Other examples would include utilities like cable TV, plumbers, exterminators, non-profit organizations and courier services. And don't forget taxi cab companies! All of those vehicles will need servicing at some point, including regular maintenance and repairs. Some organizations have their own shops to work on their vehicles but many rely on a good local shop. And that shop could be yours!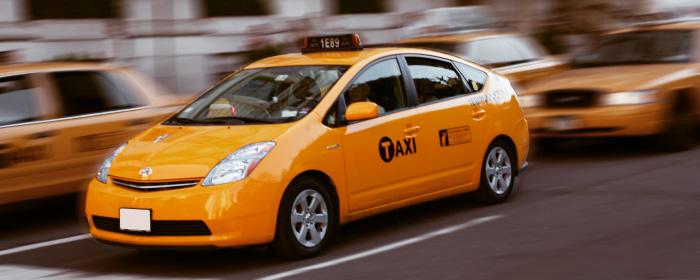 It doesn't take a rocket scientist to figure out that these types of vehicles are racking up extensive miles and may require service every month. Negotiate a discount for performing ongoing maintenance for the fleet and it can turn into a gold mine for future repairs. The only catch is that you continue to provide good repairs and customer service to keep the account in good standing. You may even need to hire an additional tech just to keep up with the repairs for fleet vehicles–it can create that much business.
You may say, "My guys don't usually work on medium duty vehicles. I'm not sure we could make enough money to support adding these vehicles to our workload." Well, why not start with ALLDATA Repair? ALLDATA Repair includes OEM information on the most common vehicles used for fleets, including Sprinter vans. You may not have noticed them in ALLDATA Repair before because, depending on the year, the service information could be included under "Dodge or Ram Truck," "Mercedes Benz Truck" or "Freightliner Truck.
Do you need more diagnostic and repair information? ALLDATA Community, which is integrated in the ALLDATA Repair and ALLDATA Collision products, is there to provide "experience-based" repair information that the OEM service and repair manuals do not contain. More importantly, it includes "verified repair" information for fleet-type vehicles. ALLDATA continues to support your fleet repair efforts with ALLDATA Library, which is there to help you locate hard-to-find information. And ALLDATA Tech-Assist is a technical hotline designed to deliver one-on-one assistance with your most challenging diagnostic and repair problems.
Servicing fleet vehicles could mean increased revenue for your business – and it's a revenue stream that is consistent and reliable due to the sheer volume of vehicles. And as word gets around that your shop can handle heavy duty vehicles, your business is sure to grow. Check out ALLDATA Repair's heavy duty vehicle information today. The service and repair of fleet vehicles is a great way to increase car counts and smooth out the seasonal peaks and valleys in your business.
Want to see how ALLDATA can improve shop efficiency? Check out our suite of products, each designed to contribute to both shop efficiency and productivity.
If you would like to read more articles like this one please subscribe to ALLDATA News.