Ford F-150 Screeching Noise After Engine Replacement
Sep. 06 2022
Sep. 06 2022
Vehicle: 2008 Ford F-150, 2WD, V8-5.4L, Automatic Transmission/Transaxle
Mileage: 172,556
Problem: This F-150 was originally brought to the shop because the engine was producing excessive vibration and internal noises. The shop installed a remanufactured engine. Soon after starting the replacement engine, it began making a screeching noise from the bell housing/torque converter area. After running for 10-15 minutes the noise stopped. Upon restarting, the noise returned and lasted for about 10-15 minutes, then stopped. It didn't matter if the engine was hot or cold.
The technician was just about to remove the transmission to diagnose the noise but decided to call ALLDATA Tech-Assist first for some advice.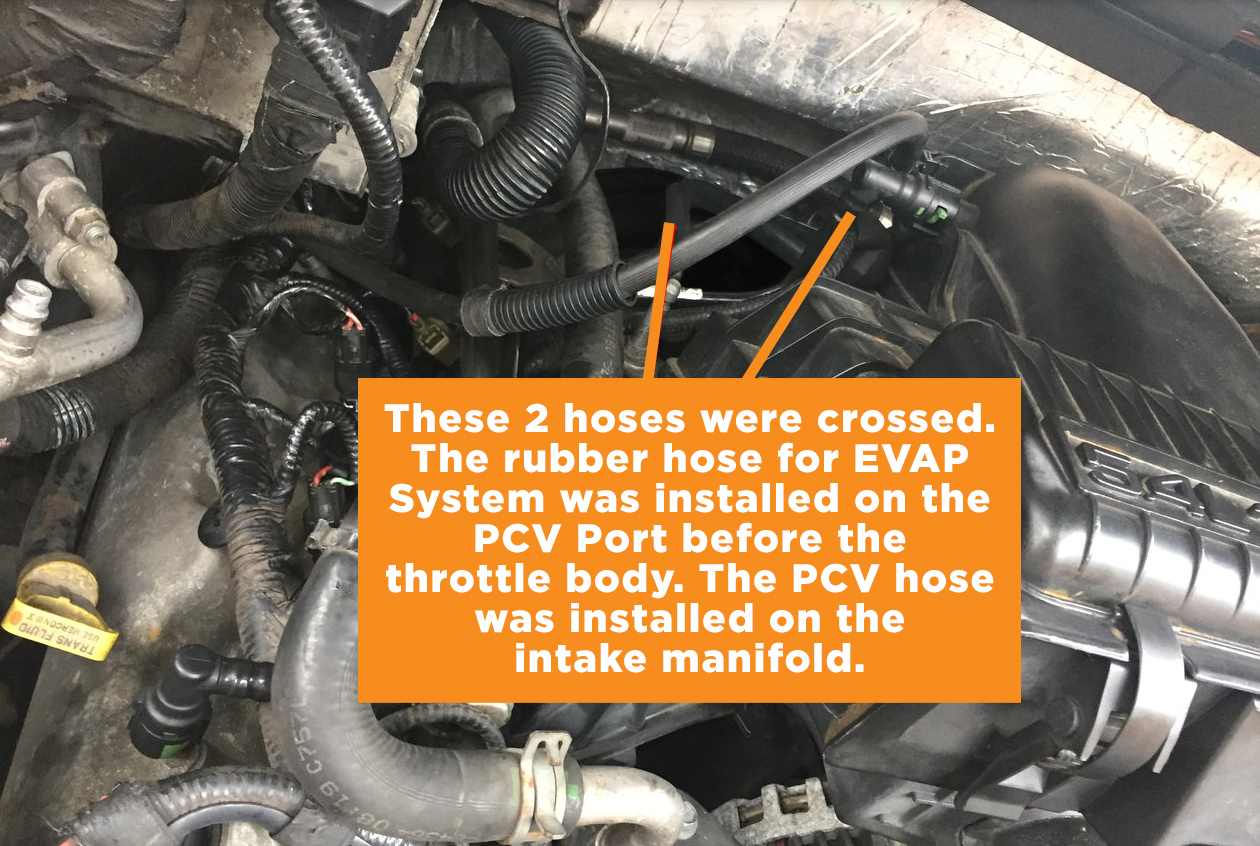 Case Details: A Tech-Assist consultant recommended checking all PCV and EVAP hoses on the back of the intake manifold to make sure they were not crossed. If they were crossed, the engine would pull manifold vacuum through the rear main seal and could cause a screeching noise. As it happens, both lines have the exact same snap fittings so they could easily be mixed up.
Using Rescue Lens to help guide the technician's inspection, the Tech-Assist consultant helped the technician identify the vacuum lines.
Sure enough, the EVAP purge line and PCV vacuum line were crossed at the back of the intake manifold.
Confirmed Repair: The technician removed the lines and reinstalled them in their proper location. After the repairs, the screeching noise was gone. The technician was so happy he didn't have to remove the transmission. Problem solved!
The ALLDATA Tech-Assist team fields cases like this every day. See how Tech-Assist can help your shop save time and money with on-call diagnostic support from ASE-certified Master Technicians. More Tech Tips 
Not an ALLDATA customer? For access to this valuable experience-based repair data and reliable OEM information, start a free trial today.
If you would like to read more articles like this one please subscribe to ALLDATA News.