Hands-down, your most valuable tool
Feb. 09 2017
Feb. 09 2017
Every technician, no matter how long he or she's been in the business of automotive repair, takes pride in their tools. But what about the technician's most valuable tool, your hands?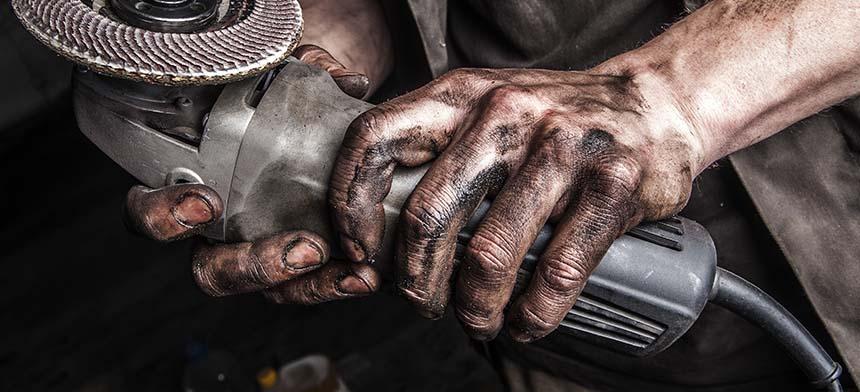 Do you take care of them? Or are they sore and beat up from so much grime, repetitive motion, and often freezing temperatures? Here are some suggestions for treating your hands with the same respect and consideration that you show the most expensive tools in your collection.
But first, let's examine the role of hands in the automotive repair workflow. The Bureau of Labor Statistics explains in the occupational outlook handbook for automotive service technicians that "… although automotive problems can often be identified and fixed with computers, technicians perform many tasks with greasy parts and tools, sometimes in uncomfortable positions."
O*Net OnLine describes the following movements that can affect technicians over days, months or any number of years:
Arm-Hand Steadiness – The ability to keep your hand and arm steady while moving your arm or while holding your arm and hand in one position.
Control Precision – The ability to quickly and repeatedly adjust the controls of a machine or a vehicle to exact positions.
Finger Dexterity – The ability to make precisely coordinated movements of the fingers of one or both hands to grasp, manipulate or assemble very small objects.
Manual Dexterity – The ability to quickly move your hand, your hand together with your arm, or your two hands to grasp, manipulate or assemble objects.

Technicians are especially prone to repetitive motion disorders (RMDs) that develop when physical stress is continually placed on one of more parts of the body, such as repeatedly turning a manual screwdriver. Trigger finger, carpal tunnel syndrome, tendonitis, and bursitis are RMDs that often develop in those working in a mechanical or collision repair shop.
Treatment for RMDs usually includes reducing or stopping the motions that cause symptoms. Options include taking breaks to give the affected area time to rest, and adopting stretching and relaxation exercises. Applying ice to the affected area and using medications such as pain relievers, cortisone, and anti-inflammatory drugs can reduce pain and swelling. Additionally, the Harvard Medical School offers five exercises to improve hand mobility; range-of-motion exercises you can do at home or on the job.
Chemical and particle exposure are another risk, especially in the auto body world, where repair technicians work with paints, primers, solvents, polishes, and fillers. Not only can these substances irritate the respiratory tract and irritate eyes, they can also wreak havoc on exposed skin.
So what can you do to make sure that your most valuable tools – your hands – are in top shape for the long haul?
4 Principles of Hand Care
Protect – They may look like futuristic motocross racing gloves, but Mechanix Wear's automotive work gloves are designed with specialized features to maximize performance and protection in the shop. From lightweight, high-dexterity mechanics' gloves to impact-resistant, cut-resistant, oil-resistant and precision welding gloves, Mechanix Wear offers the right glove for whatever repair fix you're working on.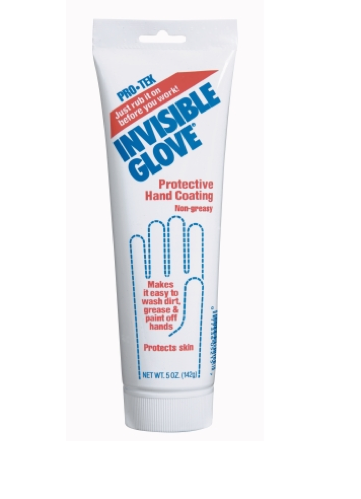 Prevent
– Although the original DuPont Pro-Tek product is no longer around, its legacy continues with Pro-Tek Invisible Glove. This non-greasy protective hand coating makes it easy to wash dirt, grease, and paint off hands and protects skin. As the simple instructions on the tube call out, "Just rub it on before you work!"
Nurture – Resist the impulse to use the harshest soaps to cleanse your hands. Although Popular Mechanics magazine recommends something like Gojo for extreme grime, it can strip nutrients from your skin and dry it out, resulting in cracks and bleeding. The publication found Gojo Scrubbing Wipes to be a gentler, more effective alternative, with a combination of degreaser and skin conditioner. "After using the wipes all winter, our knuckles never sprouted the painful dry cracks that we usually endure during the cold months," noted one product  reviewer.
Rehab – If your hands are already extremely dry and cracked, use a moisturizer specially designed for people who work with their hands. O'Keeffe's Working Hands is a concentrated hand cream that boosts moisture levels, helps prevent further moisture loss, creates a protective barrier, and makes a difference you will feel within days.
By taking a few minutes here and there to take care of your hands, you're making an investment in your most important tools, one that will have a lasting effect for many years to come.
Want to see how ALLDATA can improve shop efficiency? Check out our suite of products, each designed to contribute to both shop efficiency and productivity.
If you would like to read more articles like this one please subscribe to ALLDATA News.