How are you investing in your shop?
Jul. 05 2018
Jul. 05 2018
International Marketing Research, Inc. (IMR, Inc.) has paired with AutomotiveResearch.com and released their findings about how shops are investing in their businesses and what these shops consider their greatest threats. One of the biggest takeaways: everyone is worried about equipment cost but not everyone is investing in it.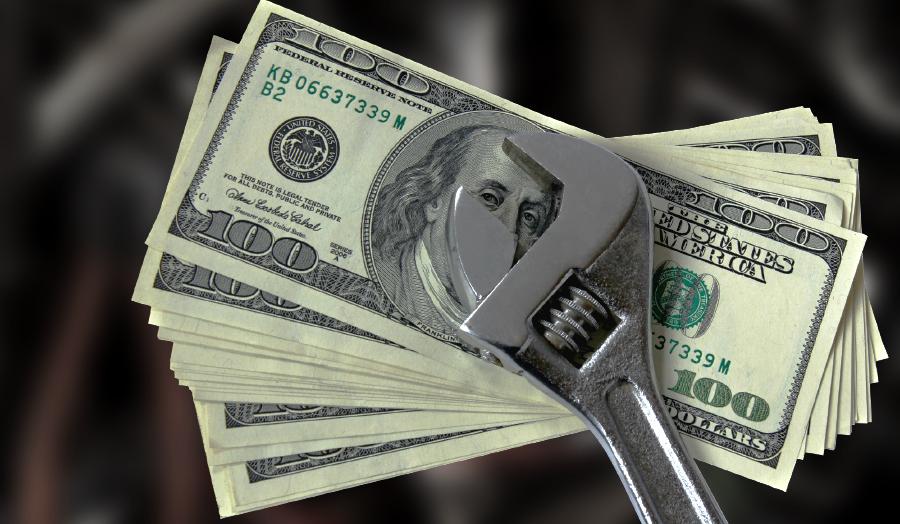 According to their study on shop investments, only 88% of shops are making competitive investments back into their business, and of the 12% not investing, 5% are planning to start.
According to their study on shop investments, only 88% of shops are making competitive investments back into their business, and of the 12% not investing, 5% are planning to start.
The bigger, the better with shop size and investments: 92% of the shops with eight or more bays are investing back into their shops, followed by 90% of four to seven bays, and 81% of one to three bays. Shop size also seems to be a determinant with regards to focus: the larger shops were more likely to invest in diagnostic equipment and shop management systems, with almost 100% of shops putting money into these groups. Investment categories drop off steeply afterwards: training comes in a distant third with only about 45% of shops investing in it.
This high level of equipment investment comes at a price: many of the shops consider the high cost of equipment the greatest threat to their business. According to a second study by IMR Inc., the cost of tools and equipment to service Late Model Vehicles ranked the most threatening with a 2.3 out of six (1 being the most threatening, 6 being the least). The second highest threat found was the advanced technology on newer vehicles (ranked at 2.4 throughout the industry). When asked what were any unmentioned threats, the most common response was the high cost of parts.

These issues then affect the investments shops make: if shops don't think they can get the best bang for their buck, they are less likely to put out the money. So, the natural course of action would be to try to ensure shops get the best value when they invest.
Let's start with the investment that is both the most common and also one of the most threatening: equipment. There are two possibilities for equipment investment: subletting and owning, but there are a few main criteria a shop needs to think about regarding their Return of Investment and their decision to lease or own their shop equipment:
Upfront costs: How much can the shop afford to pay? Owning generally means a higher upfront cost than leasing, but if there are payment plans for buying the equipment, how long would it take for the shop to pay it off? On the other hand, despite its lower initial cost, leasing actually tends to have a higher overall cost, so that must be something a shop needs to keep in mind.
Use of equipment: How often is the shop going to use the equipment? If the shop doesn't use it very often, perhaps paying a higher upfront cost to own isn't the best option.
Reliability of the equipment: How often does this equipment need maintenance? How often does the equipment need to be replaced? How often do the parts need to be replaced? Since there has been a technological boom in the automotive industry, does this equipment model become obsolete quickly? If you only are leasing the equipment, you can simply upgrade to the newest model once the lease ends.
Tax investment: Both buying and leasing have tax advantages. Leasing counts as a business expense, so your payments are tax deductible. Owning allows tax deductions as well. According to an article in NOLO, for the first year, you can fully deduct the cost of some of your newly purchased assets. In some cases, you can even get deductions for equipment depreciation.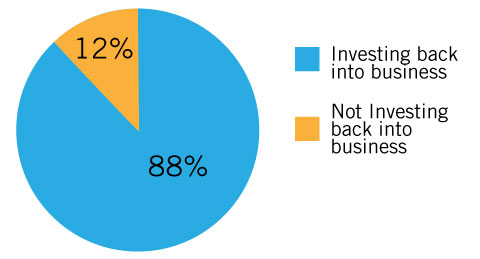 Ultimately, it's the shop's decision if they want to own or sublet, but regardless of the decision, ensuring that a shop chooses quality tools is a must. Not only are cheap tools more dangerous, they also don't last as long: for example, according to an article from ToughNickel, a cheap hoist tends to last only about 2 years. A shop would either have to completely replace the equipment, or keep throwing money at equipment repair.
Diagnostic equipment and shop management systems were almost equally as important as investments, and investing in quality software solutions would actually help fight the second most significant threat: the complexity of new car technology. Because these issues center around the fact that newer cars have more complex technology, any diagnostic software and equipment used should have up-to-date information on all vehicles, both new and old. One such example would be ALLDATA Diagnostics™. With Diagnostics, shops have the ability to conduct pre- and post-scans on vehicles to ensure that they are repaired to OEM condition. They also have a library service available for older car repair information.
The final threat to repair shops was the issue of high cost of parts. While there isn't a way to necessarily change these costs, learning how to shop smart gives repair shops a way to combat these high prices. Research is the most important step in finding the best deal for parts. Compare retailers' prices to dealership prices, and make sure that if parts are ordered online, shipping isn't going to add too much to the cost. For example, AutoZone has the option for free store pick-up if ordering online, and shipping as low as $10 for home (or shop) delivery.
While there are threats to repair shops, many of these can be offset with mindful solutions. In the end, it's best to remember this little piece of advice: make sure to invest wisely, and don't underestimate the power of research.
Want to see how ALLDATA can improve shop efficiency? Check out our suite of products, each designed to contribute to both shop efficiency and productivity.
If you would like to read more articles like this one please subscribe to ALLDATA News.