How the Changing Rules on Recalls Affect You: Inform or Repair?
Jun. 18 2016
Jun. 18 2016
The Federal Trade Commission is putting dealerships that promote rigorous multi-point inspections under the microscope. Recently, General Motors and two large dealership groups were the target of FTC actions alleging that they are misleading consumers with claims that their vehicles are "certified" and "safe". Some of these "safe" vehicles were sold with unrepaired safety recalls. The companies have agreed to pay substantial fines and to repair and clear all safety recalls before claiming vehicles are "safe" or "certified" unless they clearly disclose open recall information.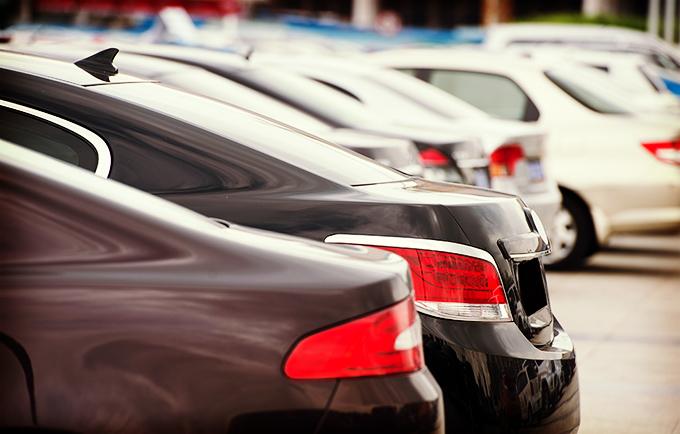 Last year, U.S. Senator Richard Blumenthal (D-CT) attempted to add an amendment to the National Transportation Highway Bill aimed at stopping sales of all vehicles with outstanding safety recalls until repairs can be made. Noting some potential side-effects, the National Independent Automotive Dealers Association (NIADA) has played an essential role in getting the bill voted down and has pushed for solutions that will increase consumer safety while minimizing the negative impact on all parties. One of the pitfalls with the proposed legislation includes a substantial loss of value for vehicles pending recall repair. Vehicles subject to open recalls would sit on the lot and depreciate until the recalls are repaired, driving up overall costs for the dealer that get passed to the consumer. This in turn would make it more difficult for consumers to afford a newer, potentially safer, vehicle.
The effects of this attention are trickling down throughout the industry and are a hot topic among consumer advocacy groups like Consumers for Auto Reliability and Safety. CARS has been extremely vocal in the media and has vilified multiple dealerships while creating awareness about the dangers of open safety recalls. This group is actively fighting to force dealerships to repair all recalls before a vehicle can be sold. In addition to federal groups (FTC, CFPB and the Justice Department), individual states have started down their own paths of consumer protection. Several states are considering legislation that would mandate the clearance of any open recalls against any vehicle being sold by an automotive retailer, and in some cases, between private parties.
The increased regulatory action is a result of back-to-back years of record vehicle recall numbers across North America.  The record-high of 2015 exceeded the combined total of recalls from 2007 to 2012, and it's getting worse. As of June, the number of recalls in the U.S. for 2016 already exceeds the total for 2015 and is on track to double last year's all-time high.
State Proposals
A California bill that would have required vehicles to undergo regular 30-day recall checks, and would stop sales of vehicles with open recalls, met severe opposition that eventually caused the bill to be pulled by its originator.
Proposed legislation in New York has moved from a stance of simply requiring recalls to be fixed prior to sale to also including a provision to mandate written notification to the purchaser if a recall cannot be repaired.
New Jersey, on the other hand, is currently deliberating between two separate bills. One calls for additional disclosure by requiring dealers to offer the NHTSA database records at the time of sale, and the other would prohibit sales of recalled vehicles all together.
All of this proposed legislation follows a decision made late last year by AutoNation (the largest OE dealer in the US) to cease the resale of any vehicles with open recalls.  AutoNation's decision to take a leading role caused the retailer to park over 10,000 vehicles in their inventory until the open recalls were repaired.
Challenges for Independent Dealers
What most consumers don't realize is that independent dealers must go through the same recall process as private parties. Both groups receive notification of a recall from the manufacturer with instructions to deliver the vehicle to an authorized repair facility. Independent dealers do not get special treatment or fast-tracks to get these issues repaired. It may even be possible that their vehicles could have a lower priority than the vehicles in the authorized repair facilities' fleet because they are seen as competition. To make matters worse, due to the increasing number of recalls as of late, it is now taking even longer to obtain the necessary parts and is putting additional pressure on authorized dealerships to complete repairs in a timely manner.
Customer Expectations
Current federal law leaves the responsibility of fixing recalls up to the consumer, but the regulations vary. Consumers naturally expect they will be sold a safe vehicle. Some companies (such as AutoNation) promote that they will not sell vehicles with open safety recalls. As more companies start taking the same stance, consumers may be turned off by those who do not follow the same practices.
Early this year, NHTSA (National Highway Transportation Safety Administration) launched a campaign to increase consumer awareness of open recalls and is advising vehicle owners to check for recalls at least twice per year. A heightened public awareness of vehicle recalls is shifting the types of questions that consumers are asking – and more importantly, changing their purchasing decisions. These questions, if not answered correctly, can quickly turn an otherwise confident buyer into someone with severe apprehension about the vehicle, not to mention your company. If a consumer knows they are potentially stepping into a vehicle with a known safety issue, they could be hesitant to make a purchase or might decide to go somewhere else. The consequences increase dramatically if a customer only finds out after the sale that they were sold a potentially unsafe vehicle and become catastrophic if the recalled part fails.
Identifying Open Recalls
There are several options for checking for open recalls by VIN one vehicle at a time, such as the NHTSA VIN search tool, available at safecar.org. You can also find recall information on vehicle manufacturers' websites, on vehicle history sites like CARFAX or AutoCheck, and through many vehicle repair information services. Reporting inefficiencies can result in differing information on open recalls between multiple sources so you may want to check your inventory against multiple data sources.
To save time, many dealerships elect to use ALLDATA Service Drive or ALLDATA Service Drive Pro, which allow them to check up to 250 VINs at one time for all OEM recall information, associated OEM-authored customer recall letters, and TSBs (Technical Service Bulletins). This allows dealers to quickly check all cars available for bulk sale at auction and avoid purchasing vehicles with open recalls. It also makes it easy for dealers to check all vehicles on their lot so they can accurately advise customers about recalls, provide printed copies of the original OEM recall letters, and become a trusted source to buy from. The ability to check 250 VINs at one time reduces administrative costs, increases profits by eliminating poor investments, and helps dealerships build a reputation as a trustworthy place of business. Not to mention, if laws go into effect that require all open recalls to be identified or repaired, you'll be one step ahead of your competition.
Suggested Best Practices
NIADA is advising dealers to use all available resources to check for – and repair – any open recalls within their inventory prior to sale. If a recall cannot be repaired, it highly recommends that this information be disclosed to the customer at the time of sale. The certified pre-owned vehicle program offered by NIADA requires that dealers clear all open safety recalls before a vehicle can be certified.
Protect your customers' safety, and your business' reputation and bottom line, by proactively repairing open safety recalls. Here are a few things to keep you ahead of the game when it comes to potential future legislation:
Before investing in vehicles to resell, check the VINs for open safety recalls. 
Cross-check against repairs that may have been performed. Sources for this include NHTSA, CARFAX, and OE websites.
Establish a policy of repairing all open safety recalls or advising customers of all pending recalls.
During your sales process, build trust by sharing printed information with your customers about any recalls that may apply to the vehicle they are considering and explain that your business exceeds the notification regulations that are currently in place.
As safety concerns continue to increase, along with the potential for legal liability, so do the chances that new laws will be enacted. If legislation does pass, you will be one step ahead.
Want to see how ALLDATA can improve shop efficiency? Check out our suite of products, each designed to contribute to both shop efficiency and productivity.
If you would like to read more articles like this one please subscribe to ALLDATA News.