I-CAR Raises the bar for 2019
Aug. 10 2018
Aug. 10 2018
For nearly forty years, I-CAR® has provided industry-recognized training solutions for the collision repair inter-industry. And now, they've gotten even better.Starting in the first quarter of 2019, I-CAR is making some key enhancements to serve this industry's rapidly evolving needs.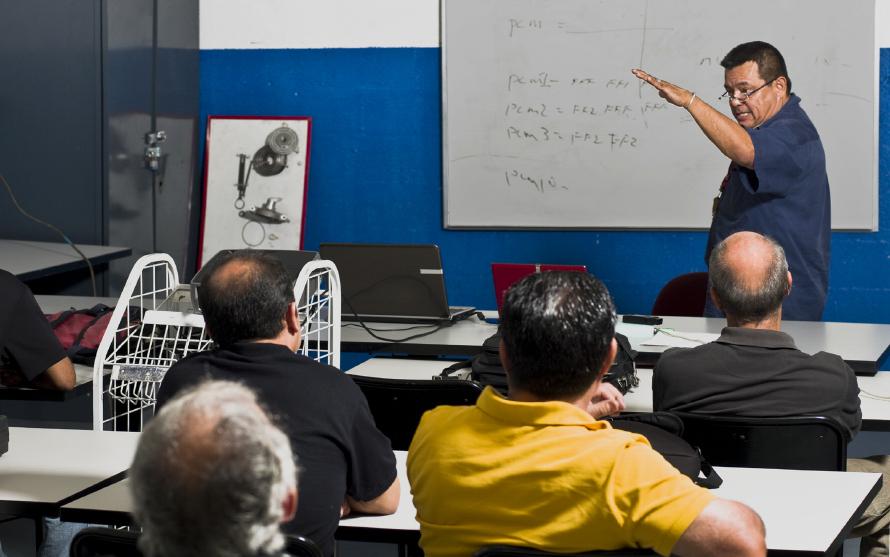 They've made improvements to their curriculum and training program, as well as raise the standard for training and knowledge maintenance. Some key enhancements include:
New Protocol
I-CAR has updated their protocol. Instead of just focusing on delivering educational information, they've also included standards for specific skills and role performance requirements.
Updated Curriculum
I-CAR's renovations to their core curriculum (a total of 263 courses) align to updated standards and protocols. They are more interactive, shorter, with reduced redundancy between courses. I-CAR will also be launching Spanish versions of all core courses.
Revitalized Training
Aside from their updates to their curriculum, I-CAR has also created new tools for their training program. These include new learning interfaces, better reporting functionality, and the inclusion of mobile technology to help make completing, tracking, and planning of your I-CAR training much easier.
Instead of just pricing your training on a course-by-course credit-hour basis, I-CAR has also created an unlimited training subscription option. With options for monthly or annual pricing, you're able to get unlimited training at a fixed rate for everyone on your staff.
Annual Visits to Repair Shops
I-CAR will also now play a more integral role in repair shops. As part of their new In-Shop Knowledge Assessments, I-CAR will make annual visits to your shop for face-to-face conversations that will allow them to confirm existing training, knowledge, or skills, and provide advice regarding any gaps they discover.
Raised Training Standard
There will be increased requirements for Gold Class® and Platinum™-level that align with industry benchmarks and repair requirements.
For Gold Class, instead of only requiring one representative per role to achieve PROLEVEL 1, all structural techs and half of everyone else (including estimators, non-structural and refinish techs) must achieve PROLEVEL 2. There will also be an annual shop knowledge assessment as a requirement for renewal, as well as role-relevant vehicle and technology specific training.
For Platinum-level, Techs now achieve Platinum at PROLEVEL 3 instead of PROLEVEL 1. Platinum also now requires theoretical learning, practice, and hands-on skill training.
Raising this training standard also comes with an extra perk. There will now be an unlimited training subscription for Gold Class shops to help protect against turnover and to encourage growth with better training for techs.
Aside from the increased standards for the Gold and Platinum classes, I-CAR is now implementing mandatory welding training for all structural techs. They will also be increasing their frequency of the Welding Training and Certification™ skill reverification: instead of reverification every five years, it will now be every three years.
All these improvements come after intensive input from industry organizations, councils, and Designing a Curriculum workshops. Changes to the curriculum have also been coordinated and reviewed by subject matter experts including OEMs, insurers, and repairers.
For more information, visit I-CAR's new website: i-cartraintogain.com
Want to see how ALLDATA can improve shop efficiency? Check out our suite of products, each designed to contribute to both shop efficiency and productivity.
If you would like to read more articles like this one please subscribe to ALLDATA News.