Working Too Hard? Make Your Shop Work for You!
Feb. 15 2016
Feb. 15 2016
Running a shop today is not easy. It's not like the "good old days" when the shop owner owned the shop and the land it was on, did repairs and ran things alone (or with a family member helping), and knew every customer personally. Today, it's more likely that a shop owner is paying high rent, leasing equipment, has unsustainable staffing costs and high taxes, and doesn't personally know most of the customers. It's a very different—and much more challenging—world.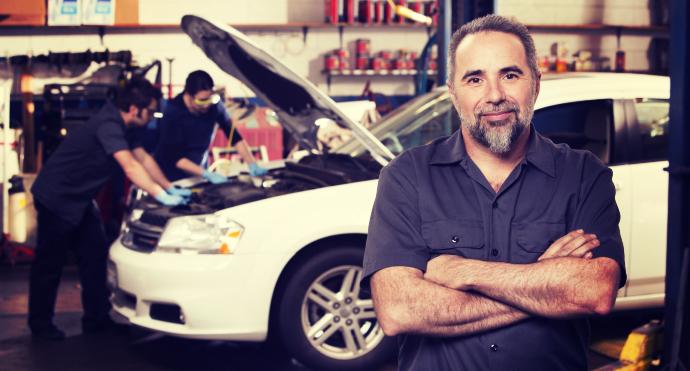 Of course, it's not all doom and gloom. There are shops that are struggling and there are shops that are wildly successful. There are shop owners who are involved in every aspect of the business and shop owners who manage and delegate. There is no "one size fits all" solution to run a successful shop. And Matt Winslow of ATI knows that.
You've heard of ATI—it's one of the leading automotive management coaching and consulting businesses in the world. They've helped thousands of shops of all sizes, in all markets, learn how to improve their operations and their business. They have saved countless shop owners from financial ruin. ATI offers hundreds of seminars each year to help shops turn things around.
Matt Winslow is one of ATI's senior advisors and has this piece of advice for shop owners: "Stop running your business by accident. Run it by design and make the business work for you."
It sounds simple, but running a business is challenging. There are many tools and technologies available to make shop management simpler and more efficient. Matt's work with ATI focuses on one of the simplest tools: the profit and loss statement. If you aren't familiar with yours, and if you don't know your "break-even" point—you've got some work to do.
Whether your shop seems to be doing fine, is struggling or is on the verge of closing, Matt has advice that can help. We produced a webinar with him to give you a taste of how ATI can help you. Planning ahead will lead to success. So look to the future with both your business and what you want to learn.
Want to see how ALLDATA can improve shop efficiency? Check out our suite of products, each designed to contribute to both shop efficiency and productivity.
If you would like to read more articles like this one please subscribe to ALLDATA News.