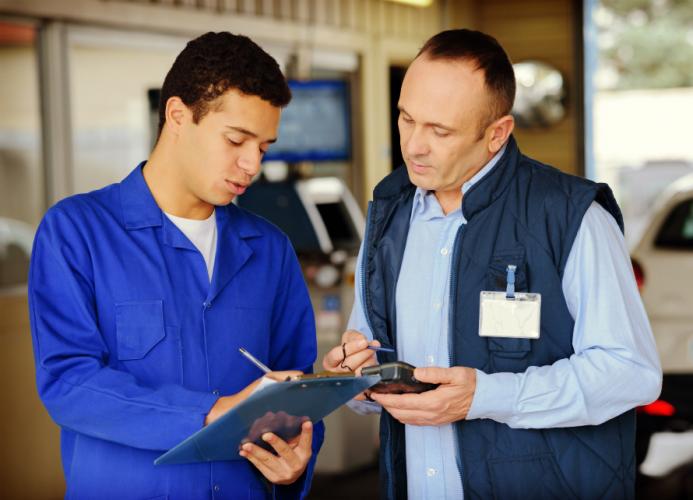 License and Registration Please
Jan. 08 2019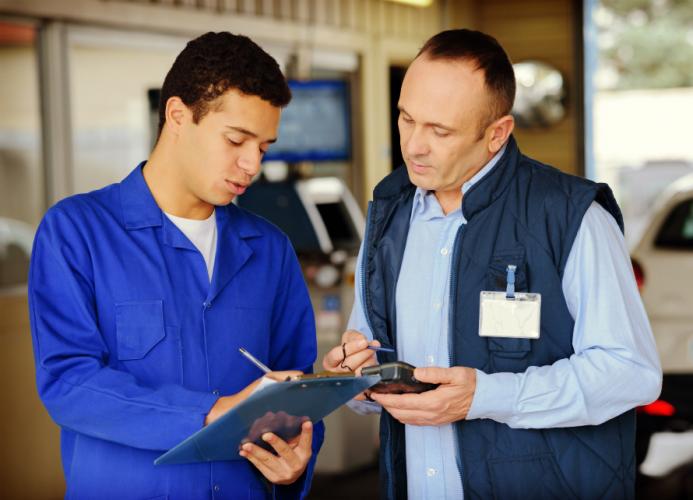 Jan. 08 2019
In my hometown, my barber must have a state-issued license to cut what little hair I have. The person who fixed my home heating system must have several licenses. The pilot of the airliner I recently flew in has lots of licenses and lots of continuing education. Although plumbing is not all it's cracked up to be, a plumber must have appropriate licensing in many locales.
But what about automotive technicians? Do they need licensing? Do they need formal training? The answer varies by location. In this article we will look at Canada and the United States; what is required and where?
But what about automotive technicians? Do they need licensing? Do they need formal training? The answer varies by location.
Canadian requirements vary greatly by province and territory. Those techs living in British Columbia, Saskatchewan, Manitoba, Newfoundland, Labrador, the Yukon, the Northwest Territories, and Nunavut can legally work without any licensing or certification. Training and a Certificate of Qualification is available and encouraged, but not required. 
Move to Ontario and the requirements are quite thorough.  An apprenticeship consisting of 6,500 hours of hands-on experience and 720 hours of schooling is mandatory. This training is available through colleges and community training centers. Completing an apprenticeship typically takes four years to complete. Training can also be obtained through programs that lead to a college degree. Prospective techs can start as early as Grade 11 and 12 in programs that earn them credits toward completing their apprenticeships. Ontario Service Technician fact sheet:
Alberta requires 1,500 of on-the-job training and eight weeks of classroom training each year during a four-year apprenticeship. After the six thousand hours of on-the-job training (OJT) and eight months of time in the classroom you may apply for an Alberta Journeyman Certificate. 
Alberta Service Technician information.
Quebec offers two options. One is to earn a Diploma of Vocational Studies in automotive mechanics. The second alternative is to find an employer willing to mentor the technician-to-be over approximately three years and 6,000 hours of focused OJT. Once either of these requirements have been completed, a qualification test is administered. Pass the test and you're a journeyman technician. For further details on Quebec's program visit their site. Similar requirements are found in New Brunswick, Nova Scotia, and Prince Edward Island. 
The Canadian Red Seal program sets common standards for tradespeople across all provinces. Not only does it improve collaboration between government and industry, it provides a standard measure of quality. By setting standards it improves mobility of skilled trade workers in Canada, making it easier for them to obtain employment across Canada. Further information on the Red Seal program may be found here. Jackets for the bitterly cold winters are not included.
When one thinks of "bitterly cold,' one's thoughts may head to Michigan. Of the fifty states and territories of the United States, Michigan has the most stringent licensing program for repair persons in 11 categories of automobile and light truck repair (see fig. 1).
Michagan's Licensing Program Categories
Engine Repair
Engine Tune-up/Performance
Front End, Suspension & Steering Systems
Brakes & Braking Systems
Automatic Transmission
Manual Transmission
Electrical Systems
Heating & Air Conditioning
Collision-Related Mechanical Repair
Unitized Body Structural Repair
Pre-1973 Vehicles (those few that haven't already rusted out)
Heavy Duty Trucks, Motorcycle, Recreational Vehicle, and installation of Breath Alcohol Ignition Interlock Devices (BAIID) are additional repair categories.
fig. 1
Michigan certification is obtained through state-administered testing and/or passing National Institute for Automotive Service Excellence (ASE) tests. And, of course, there are fees to pay to the state. Michigan's automotive technician certification information may be found here. Come to Maine, where the only technicians that must be licensed are those that conduct the annual motor vehicle safety inspections and those who conduct emissions testing in Cumberland County. All inspection technician applications route through the Maine State Police. A knowledge test and background check are part of the approval process. As you might expect, Maine wants their fees, too. Find Maine's Inspection Technician  Certification information here.
Go west, young tech, to California and you can work without any licensing whatsoever. That is, unless you want to perform emissions inspections, emissions repairs on failed vehicles, or brake and lighting system inspections on certain classes of vehicles.  
In California, emissions technicians (SMOG techs) come in two types: inspectors and repair persons. Technicians can train for, and be licensed in, both areas. While the training is extensive for both inspectors and repair persons, it is much easier to be certified in inspecting vehicles. Expect to pay many fees to California's Bureau of Automotive Repair (BAR) and their testing partners. All that sunshine is expensive. Sunny California has technician licensing information located on the BAR site.
There are a few counties within the United States that require technicians to be licensed. Contact state and local consumer agencies for requirements in your area.  Although there is no United States Government issued technician licensing and registration, there is one U.S. agency that you need to consider: The United States Environmental Protection Agency (EPA).
... the best way to ensure that you're ready for any licensing programs that may be on the horizon is to continually train in the newest technologies and to strive for professionalism.
The United States EPA requires all technicians that work with air conditioning refrigerants and/or purchase refrigerants in quantities over two pounds, to be certified in the proper usage of those chemicals under section 609 of the Clean Air Act. Section 609 certification training and testing may be obtained from organizations such as ASE and the Mobile Air Conditioning Society (MACS), as well as several other sources. 
See the EPA site for a complete list of organizations that offer training and certification for air conditioning technicians.
Although you may not live in any of the locations mentioned and do not need to be licensed, the best way to ensure that you're ready for any licensing programs that may be on the horizon is to continually train in the newest technologies and to strive for professionalism. ASE certification is one way to demonstrate a commitment to both professionalism and readiness for whatever licensing programs come your way. A well-trained and professional technician has a license to succeed.
Want to see how ALLDATA can improve shop efficiency? Check out our suite of products, each designed to contribute to both shop efficiency and productivity.
If you would like to read more articles like this one please subscribe to ALLDATA News.