Interactive Color Wiring Diagrams
Available in Repair / Collision Updated (my.alldata.com)
Don't have access to my.alldata.com? Contact your ALLDATA Account Manager or 800-859-3282 (Option 4) for more information.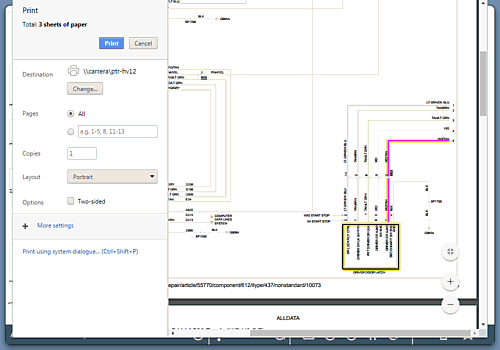 Full color diagrams that are standardized across makes

High quality images remain crystal clear when zoomed

View multiple diagrams side by side

Highlight and hide wires and components

Print highlighted diagrams

Search text within diagrams
Locating Interactive Color Wiring Diagrams
Log in to my.alldata.com

Click Diagrams.

Click Electrical - Interactive Color (Non OE) >> Choose a specific diagram / series from the menu.

Click an image to enlarge and interact with the diagram.​
Note: You can also find Interactive Color Wiring Diagrams at the system or component level or by using the the vehicle information search box.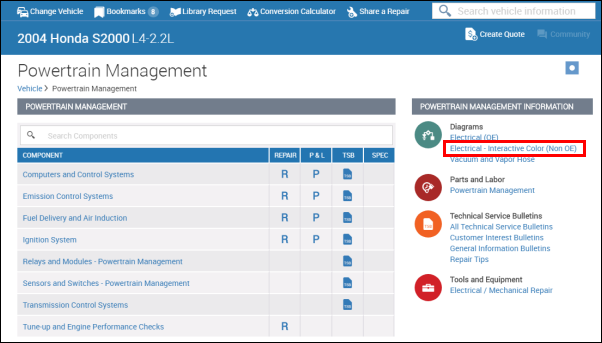 Using the diagram viewer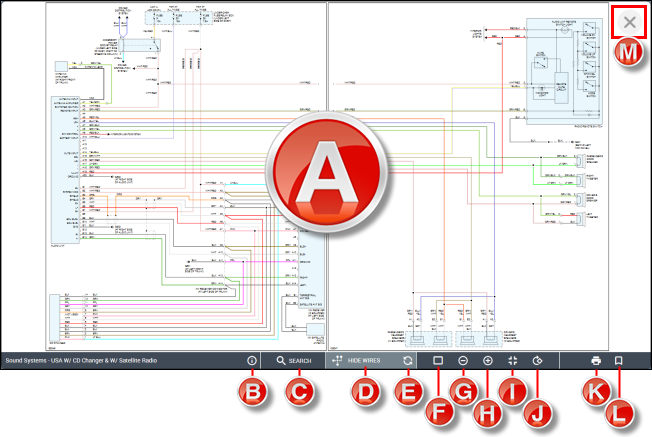 The diagram responds to multiple actions:

Left-click (wire/component) to highlight the item

Left-click (empty space) and drag the mouse to pan the image

Double left-click to zoom in

Double right-click to zoom out

Information panel

Wire color abbreviations

Symbols key

Search text within diagrams

Hide/show non-highlighted wires

Turns all non-highlighted wires light grey

Clear highlights

View one diagram at a time

Zoom out

Zoom in

Reset zoom to full screen

Rotate 90 degrees right

Print

Bookmark diagram series

Close diagram window
Single diagram view also includes the following actions: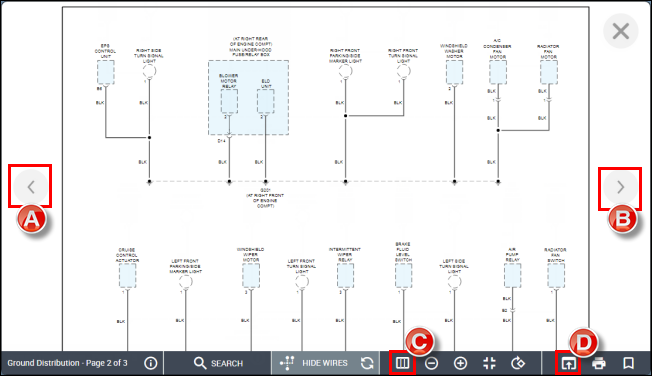 View previous image in series

View next image in series

View all diagrams in the series on one page

Open diagram in new tab / window