Toyota Echo No Crank But Generator Overcharging
Nov. 05 2021
Nov. 05 2021
Vehicle: 2003 Toyota Echo, L4-1.5L (1NZ-FE), Manual Transmission/Transaxle
Mileage: 132,448
Problem:The technician connected a scan tool and found no diagnostic trouble codes. He also verified the battery was discharged. He checked the battery's electrolyte levels, fully charged the battery, cleaned and tightened the terminals, then performed a load test (which it passed).
A recheck of the charging system verified that the generator still was not charging. A quick call to ALLDATA Tech-Assist helped him find the problem.
The Tech-Assist consultant suggested back-probing the generator's R-B pin 2-wire to measure the voltage while the engine is running.
If the voltage is 13.5 - 15.1 VDC, the generator is operating normally.
If the voltage is above or below 13.5 - 15.1 VDC, the generator will not charge and must be replaced.
The Tech verified 16.9 VDC at the generator R-B wire pin 2.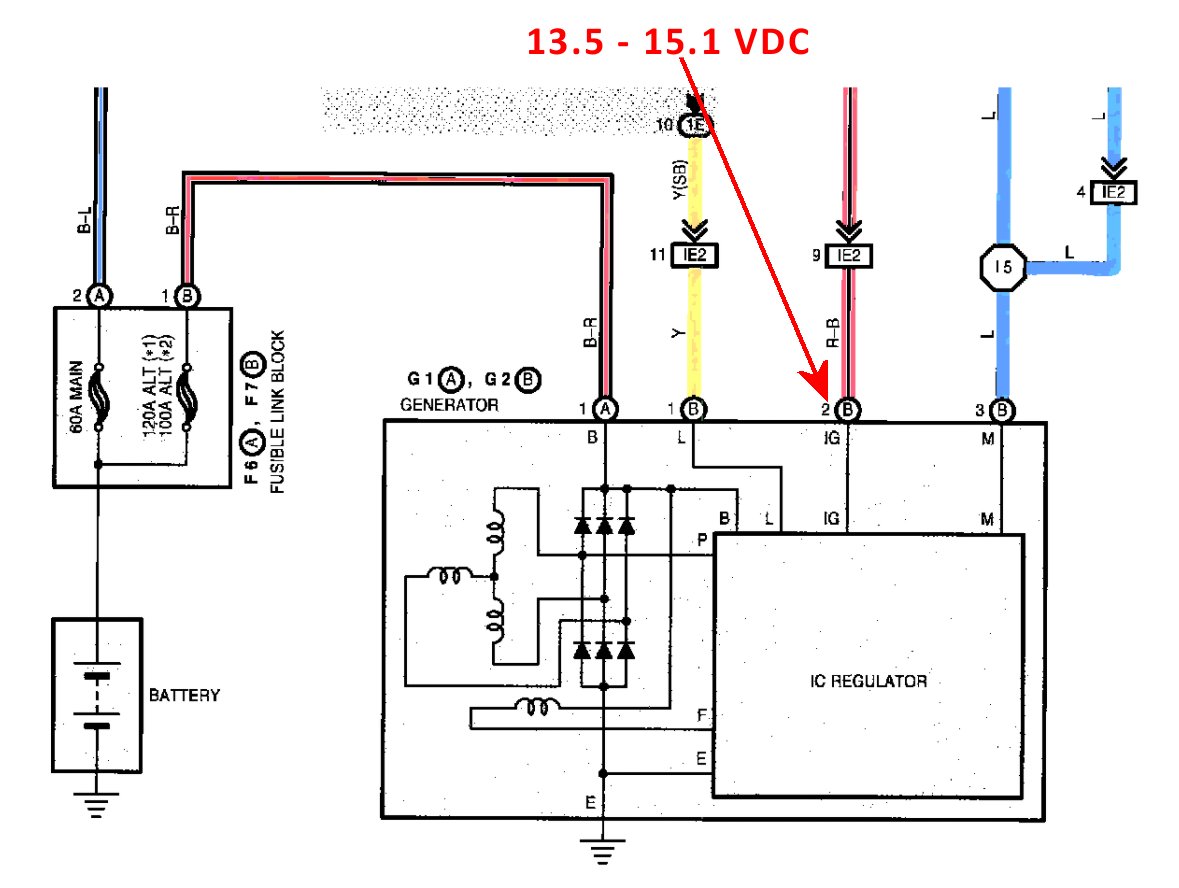 Confirmed Repair: The defective generator was replaced, and the charging system operated normally. Repair done right the first time!