What Steps Do I Take When I Get A "Required Update" Pop-up?
The Required Update popup appears to let you know that the latest version of the ALLDATA® RepairSM (DVD) program is available and needs to be installed.
IMPORTANT - IF YOU DO NOT INSTALL THE UPDATE, YOUR ALLDATA REPAIR (DVD) PROGRAM WILL STOP WORKING.
Your ALLDATA Repair (DVD) program requires updates throughout the year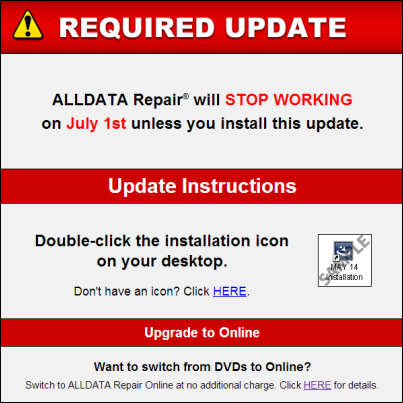 When the Required Update message pops-up, install the updated version of ALLDATA Repair (DVD).