FORD TRUCK A/C INOPERATIVE WITH DTCS
Oct. 06 2020
Oct. 06 2020
Vehicle: 2002 Ford F150, 4WD, V8-5.4L SOHC, VIN L
Mileage: 165,802
Problem: This vehicle was brought to the shop because the A/C would not blow cold. The owner noticed that the A/C compressor would not engage.
Case Details: The technician tried jumping the A/C relay to get the compressor to engage but it would not. Next, he connected a scan tool and retrieved two diagnostic trouble codes (DTCs): 
B1261 – A/C Solar Radiation Sensor CKT Short To GND
P1460 – Wide Open Throttle A/C Cutout Primary Circuit Malfunction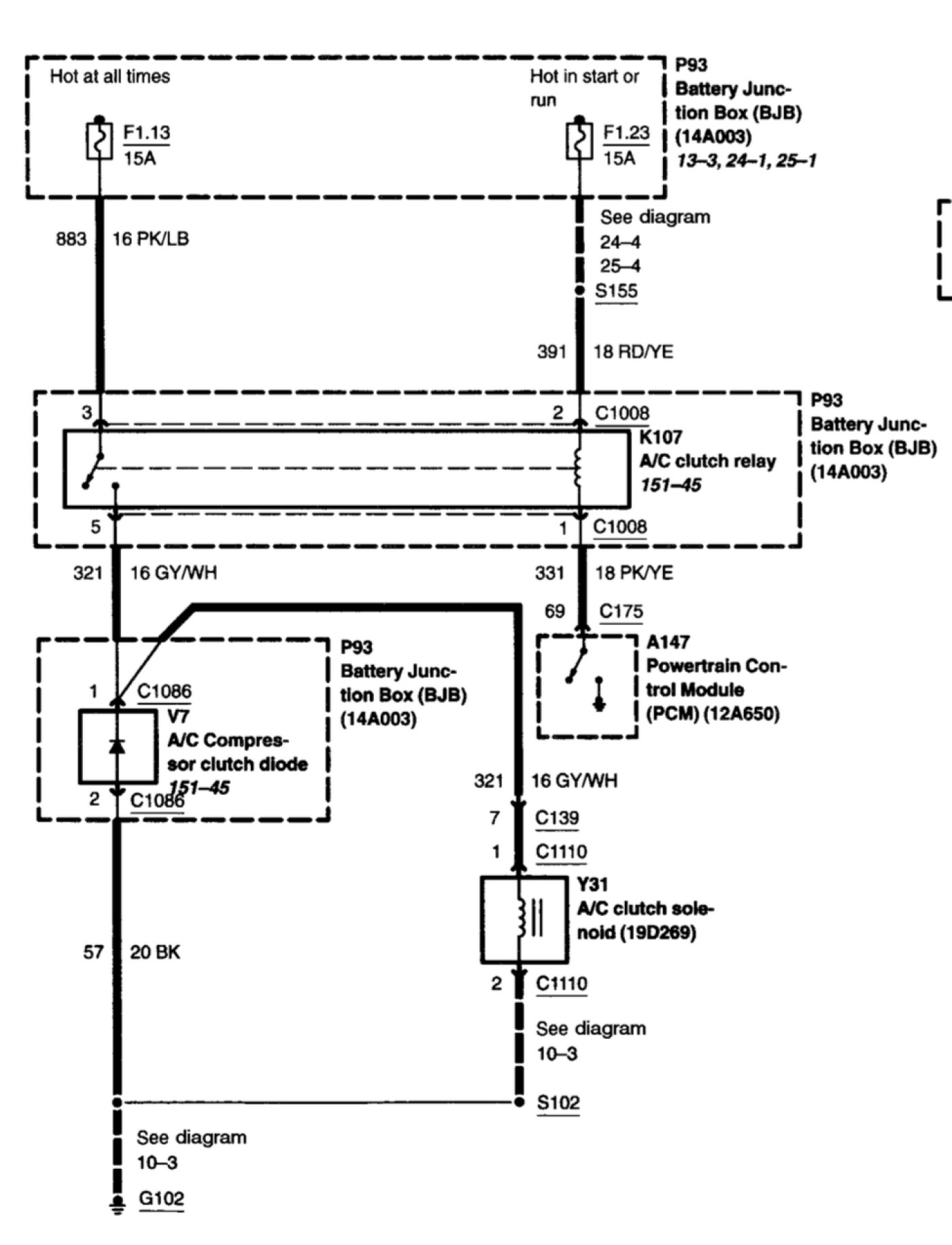 At this point, he called ALLDATA Tech-Assist for some advice. The Tech-Assist consultant told him that, although the DTC B1261 could affect the air temperature calculation, it should not affect the compressor clutch operation. Together they went over the A/C system wiring diagram. The consultant suggested checking the circuit between the A/C clutch relay and the A/C clutch solenoid and advised paying close attention to lose or corroded pins that could cause an open circuit.
During a careful inspection of the wiring and connectors, the technician found that pin #1 (GY/WH wire) in connector C1110 for the A/C clutch solenoid had spread open and was loose. If he wiggled the wire in the connector, the A/C clutch would engage intermittently. (see diagram).
Confirmed Repair: The technician cleaned and tightened pin #1 and made sure the other pins in the connector were also clean and tight. After the repairs, the A/C system operated as designed. Fixed!