New Tech, What Should You Know?
Mar. 15 2016
Mar. 15 2016
Who works in your shop? Master techs? Techs just out of school? Someone in between? Most shops have technicians at all levels of skill and experience, from the expert to the newbie. Successful shops find ways to share knowledge and cross-train to create a solid team. But there's always room for improvement.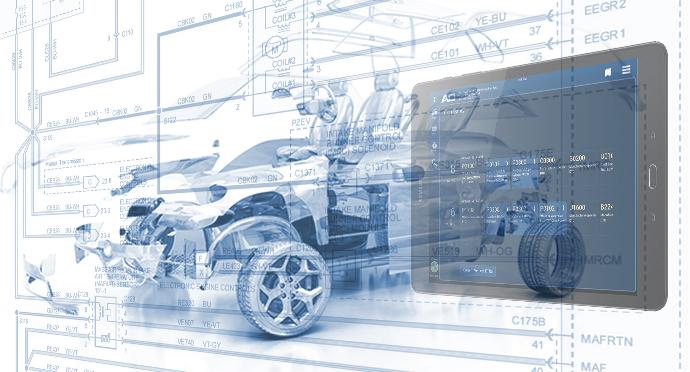 We asked technicians from across North America what advice they would give to new technicians. What skills should they hone? What knowledge should they focus on? What will help a new tech be successful at the beginning of his or her career? We received dozens of responses and we've gathered the best of them here. Whether you're a new tech just starting out or a seasoned technician with many years of experience, you'll find something useful in this list.
Top Tips for New Technicians
1. Area of Interest—Mechanics (a.k.a. How Things Work) Must Have Skills Include:
Be interested in and have an understanding of how car systems work – both separately and together.
Take the time to learn how components operate. Learn multiple ways to fix things, because there is usually more than one way.
Think "outside the toolbox." When you have natural curiosity and interest in figuring things out, combined with knowledge of how systems work, you will uncover answers others won't—or can't.
Focus on diagnostics. Especially as vehicles become more complex, it's important to think diagnostically and use the correct tools to gather information. Once you have that information, you can determine how to best repair the issue.
2. Area of Interest—Electronics, Must-Have Skills Include:
Electronics are driving the complexity of today's vehicles, so a solid understanding of electrical theory and diagnostics is critical.
This goes beyond understanding systems and how they work to an understanding of the vehicle as a whole. Many vehicles are run by on-board computers so knowledge of electronics is essential to be able to diagnose and repair issues.
Make sure you are able to effectively use scan tools and computer systems. These will be invaluable as you work in the back or the front of the shop.
3. Continuous Learning and Education.
A smarter approach to solving issues is needed as vehicles get more complex—and that smarter approach includes ongoing learning. The automotive industry is constantly changing and you must change with it.
It is essential to keep your skills and knowledge up-to-date on current vehicles, technologies, tools and repair methods.
Attend training sessions, read as much as you can, and participate in online forums and discussion threads. Ask for help when you need it. Chances are, someone somewhere has resolved the issue you're facing.
Consider working toward industry certifications, such as ASE Certification. This industry standard shows you have expert skills and knowledge and increases customer trust.
Continual learning takes time and effort and may take you away from hands-on vehicle work—but it will pay off for you, the shop and your customers.
4. People Skills.
Remember that your customers are the reason you are there and demonstrate genuine concern for them. Put their needs first—ask questions, and understand the issues, constraints, and when they need their vehicle back.
Be polite, helpful, friendly and respectful to everyone—customers, fellow technicians, service writers, shop owners, assistants, interns—everyone. It doesn't take much effort and makes a big difference in the atmosphere of the shop.
Listen to, and learn from, those around you. Ask questions when you need help and offer help when you are asked. Work as a team with your fellow shop mates because remember — the customer comes first!
Work hard and show integrity. Whether it's your first job or your last, do your best work on every vehicle. Don't cut corners to save time. The customers' safety and trust in the shop are paramount and not worth risking to save a few dollars.
Take pride in your work. You are essential to your customers' daily lives, whether they recognize it or not. Customers rely on their vehicles for so many daily activities that they are in trouble when their vehicle isn't working. You can fix that and improve their day.
Thanks so much to everyone who offered insight and advice. Working together is the best way to make everyone successful—and you helped make a few more people successful. Best of luck to all the new technicians out there. As both President Harry Truman and Coach John Wooden were fond of saying, "It's what you learn after you know it all that counts." Keep learning and make it count!
Want to see how ALLDATA can improve shop efficiency? Check out our suite of products, each designed to contribute to both shop efficiency and productivity.
If you would like to read more articles like this one please subscribe to ALLDATA News.