Nov. 16 2016
The racing checkerboard flooring at the ALLDATA booth turned out to be symbolic of the fast pace on the SEMA show floor.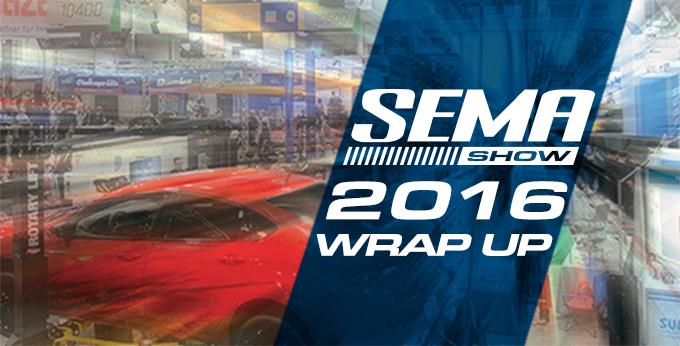 The reason for all the buzz? We unveiled a new technology platform – with all the bells and whistles of the hottest software out there – that now powers ALLDATA Repair® and Collision®. Marking our 10th year at SEMA, ALLDATA showcased its market-leading technology solutions for efficient shop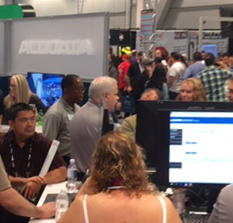 management, comprehensive OEM data access, and advanced online diagnostic and repair tools, including ALLDATA Tech-Assist's new livestreaming video app with Rescue Lens, a first for the repair industry.
"We look forward to the SEMA show all year and are thrilled to debut our new technology platform for the first time at this year's SEMA show," said Mitch Major, President of ALLDATA LLC. "ALLDATA's driving focus is to make it easier for automotive repair and collision shops to serve their customers with maximum efficiency. The more time we can save a shop, the more time they can save a customer—and that ultimately benefits their bottom line and customer satisfaction."
The ALLDATA sales staff gave non-stop demonstrations of ALLDATA Repair and ALLDATA Collision to standing-room-only crowds, and the results were amazing! Long-time customers are eager to upgrade, and new customers – hundreds of whom signed up at the show – were blown away by the products' ease of use, wealth of information, and access to both unedited OE documentation and tech-verified repairs. The products truly lived up to the tagline of "More. Better. Faster!"
More data – the most up-to-date and complete source of automotive repair info in the industry, and now published more frequently.

Better search – One look-up provides both OEM info and tech-verified repairs.

Faster navigation – Fewer clicks and an easy-to-use, more intuitive interface.
Special SEMA promotional bundles on ALLDATA Repair and ALLDATA Collision – offering a free tablet, case & OBDII connector – were a big hit with booth visitors, as were sweet deals on ALLDATA Manage Online®. And although SEMA may be over, you can still take advantage of show specials for a limited time.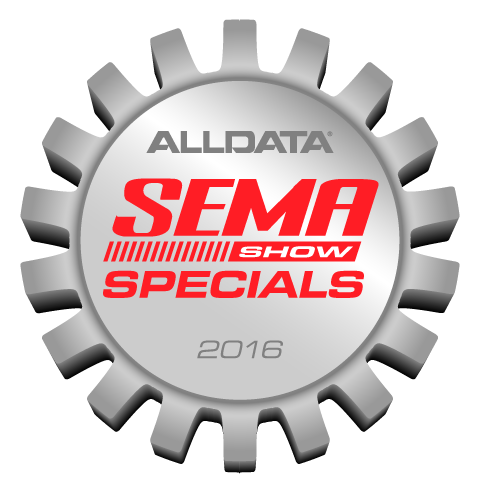 FenderBender Live
On day two of the show, Major was interviewed on the SEMA show floor by FenderBender Live, during which he shared updates to ALLDATA Collision that will help shop owners, service writers and technicians the most. Check out the full live interview video.
Customer Appreciation Event
There was only one thing that could outshine our updated products introduction … and that was seeing loyal ALLDATA customers at our Customer Appreciation Event. Despite stiff competition from the final game of the World Series, hundreds of customers and spouses attended the event at Mandalay Bay's stunning Foundation Room.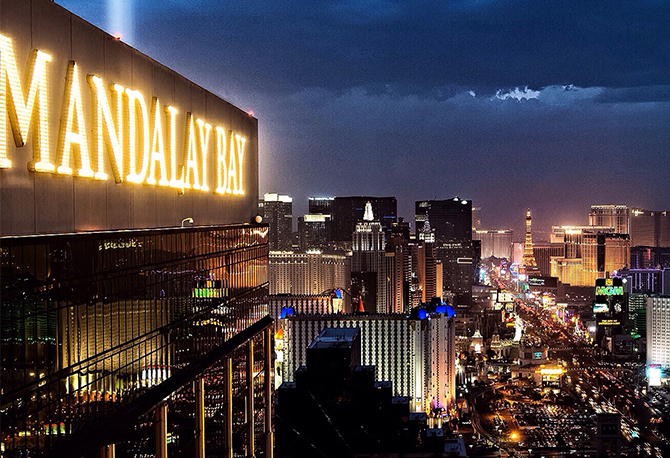 Guests were treated to food and libations, casino games, a photo booth, and jaw-dropping views from the top-floor open-air balcony. The ALLDATA staff was happy to hang out with our customers, whether they were rooting for the Cubs or the Indians. Check out all the fun photos here.
And that's a wrap! Our common theme at SEMA is that we are here for you, our customers. We jump at the opportunity to learn what our customers need so we can design solutions – let us know what you'd like to see from ALLDATA. We look forward to serving you again at SEMA next year! 
And that's a wrap for 2016 – we hope to see you next year at SEMA 2017!
Want to see how ALLDATA can improve shop efficiency? Check out our suite of products, each designed to contribute to both shop efficiency and productivity.
If you would like to read more articles like this one please subscribe to ALLDATA News.