Diagnostic Time is Your Shop's Most Valuable Time—Are You Making the Most of It?
Oct. 07 2015
Oct. 07 2015
"What if your doctor came to you and said that you needed heart surgery? Wouldn't you want a battery of comprehensive tests done first? When an auto repair shop says your car needs a new engine, the same concept applies. While comparing heart surgery to replacing an engine may seem like an unlikely analogy, the diagnostic process used in both cases is very similar. Tests performed during diagnostics need to eliminate guesswork and help conclude exactly what the core problem is. Making an accurate diagnosis takes a specialized person using high-tech equipment."



So says Brian Canning, a columnist for Motor Age and an auto industry veteran with a variety of experience. He wrote a recent article on selling diagnostic time and we wanted to learn more—why is diagnostics so specialized? How can shops talk to their customers about it?—so we spoke with Canning. He is on a mission to help shops ensure profitability so that the independent auto repair industry survives and thrives. Determining how to bill for repair and diagnostic time and how to talk to customers about each is a big part of that—as is building relationships.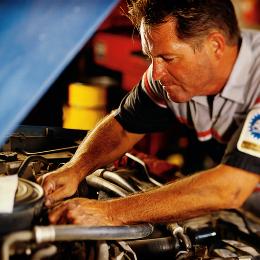 The top contributor to a successful shop isn't repair volume—it's relationships. When you have solid relationships with your customers, and have proven your trustworthiness and ability to keep their vehicle reliable and safe, you will earn a customer for life. "Know your customers, above all else," says Canning. "Concentrate on the customer experience. Have serious conversations with them about the issues with their car and your plan of attack. Make it a positive experience to come to you because they know you will take care of them, not take advantage of them."

Many auto repairs are "by the book," where a shop owner or technician knows exactly what to do and how long it will take. An oil change, for example, is something that can have a set price with built-in profitability. Some vehicle systems are complex, while others are fairly routine. Diagnostics are unpredictable and undefined. There may not be a DTC, or there may be a lot of DTCs and the shop must work through them to determine what systems are interacting to display those codes. That's the diagnostic puzzle.

Diagnostic time is different from repair time because of the unpredictability and patience needed to follow the trail to find the issue. Diagnostics is not something every shop can do. "A good diagnostician is almost an artist, with a combination of patience, understanding of complex systems, attention to detail and an insatiable curiosity," said Canning. "You can have a hard-working technician who is great with cars but isn't a great diagnostician… and that's okay. It's a special skill—and that's why it's so important to properly charge for diagnostic time."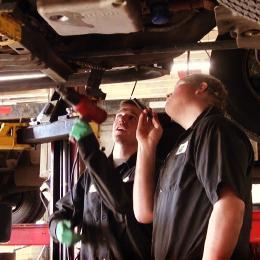 Canning recommends pricing diagnostic work a little differently than repair work—charge a premium,  since it is a specialized service. He advises shops offering diagnostics to approach conversations with customers a little differently. "Talk about the value you are providing, that you have a top-notch diagnostic tech and that not every shop can do diagnostics," said Canning. "Many times, shops are apologetic about the cost of services—you want to take care of your customers, after all—and offer discounts right off the bat. That eats into the shop's profitability and shows customers that you don't value the diagnostics you provide."
When talking about diagnostics, be upfront with your customer. You may not know how long it will take to determine the root cause of the issue but reassure them you will work until you find it. That's where it can get a little tricky—some shops and customers set limits on the amount of time they are willing to spend on (or pay for) diagnostic time. But putting limits on an undefined activity means the issue may not be found or repaired.
"There are some tough conversations diagnostic shops must have with customers," said Canning. "You can start by saying, 'We aren't sure what we are dealing with here but here's what we do know. We know it's not running well and it's having some performance issues. It will take some time and effort to determine what's going on and what needs to be done. I have my best tech ready to get started and we'll keep you posted as he's working through it.' It can be difficult to have open-ended conversations like that because there has to be a level of trust for the customer to feel comfortable. Make sure you tell your customer that your ultimate goal is to make sure their vehicle is safe and reliable—customers care about that much more than they care about price."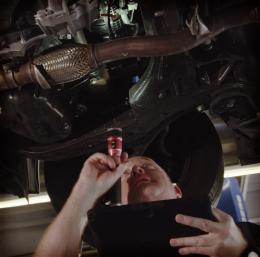 Canning notes that the average U.S. auto repair shop makes a 5.5 percent net operating profit, which is about one-quarter of what other service industries make. "Don't be ashamed of your pricing and need to make a profit," said Canning. "Auto repair is a business like any other—and businesses need to make money. Many shops think customers are most interested in price and are driven to keep their prices low and offer discounts. In reality, cost is lower on the priority list for customers than convenience and repair quality."
Shops offering diagnostic services must have the right technician to be successful. Canning says many shops push techs into doing diagnostics because they have years of experience or specialized training but cautions that they will not be effective at diagnostics unless they have the inquisitiveness, open-mindedness and patience to solve the diagnostic puzzle.
"Shops must be picky when hiring diagnostic techs—you can't say on Monday that you want to offer diagnostics, post an online job ad, interview someone and be offering diagnostics by Friday," said Canning. "It's possible to 'grow' a technician with the right soft skills into a diagnostician by providing internal and external training and working with him or her. It's also possible to hire a good diagnostician—just be prepared to spend time finding the right person and be ready to pay them more than your base technician."

Canning believes diagnostics offer a bonus of sorts to shops with a solid repair business. A capable diagnostician allows shops to keep the work they may have otherwise referred to another shop or dealer. "We in the auto aftermarket do a better job than dealers," says Canning. "Dealers are competent professionals, but independent shops build relationships and are pretty competitive price-wise while offering greater value."
Canning offers one last piece of advice: "If your shop offers diagnostic services, be sure you are pricing them correctly to ensure profitability. If your shop isn't profitable, you can't attract the best talent, purchase the best equipment and ultimately, service your customers in the best way. Diagnostic time is a specialty and should be priced as such. Let's keep independent shops successful, profitable and thriving!"
Want to see how ALLDATA can improve shop efficiency? Check out our suite of products, each designed to contribute to both shop efficiency and productivity.
If you would like to read more articles like this one please subscribe to ALLDATA News.