Code Settings - Account Types
Customer Account Types allow you to choose what payment methods are acceptable for different types of customers and can be used to create reports for work carried out on specific customer categories.
 
To add Customer Account Types:
Click Setup >> Codes >> Account Types.

Enter the Code, Description, and Pay Type >> choose the acceptable methods of payment >> click Update.

Note: In order to process partial payments, the Pay Type must be set to Pay Later or left blank.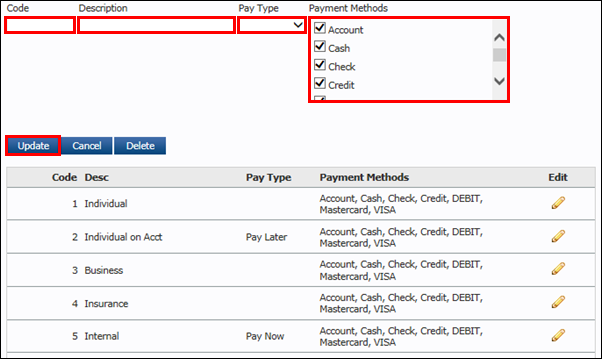 Select the Cash Customer Account Type >> click Update.

This will be the default Account Type for any Work document where there is no Customer account assigned.