Advanced Driver Assistance Systems (ADAS) Quick Reference
Quickly reference all Advanced Driver Assistance Systems for the selected vehicle in one convenient location.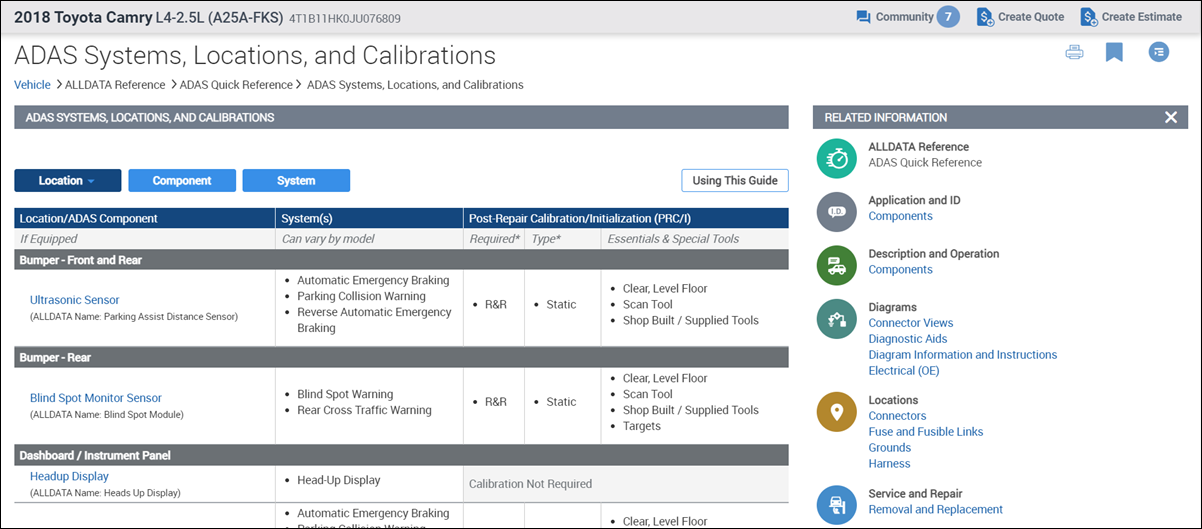 Information in the ADAS Quick reference includes the following:
System

Component

Location

Post-Repair Calibration/Initialization (PRC/I) requirements
Accessing the ADAS Quick Reference
Select a vehicle.

Select ADAS Quick Reference from the Information column.


Sort the information by Location, Component or System.

Note: Additional information about what is available in the ADAS Quick Reference can be found by clicking the Using this Guide button at the top of the ADAS Quick Reference page.