A Profitable Resolution: Get Connected, Stay Connected to Your Customers
Jan. 05 2017
Jan. 05 2017
With the stiff competition in the automotive industry there's one thing that repair and collision shops need to put at the top of their resolutions for the new year, take advantage of Customer Relationship Management (CRM) tools.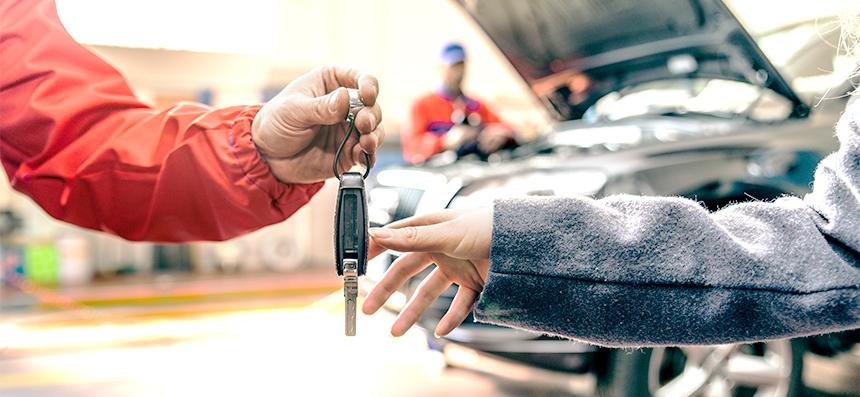 By implementing CRM solutions, you'll be able to communicate via text and email with your existing customer base, easily and consistently, which can lead to:
Increased revenue by anticipating service needs based on service intervals or deferred services.
Enhanced customer satisfaction that improves retention, yields valuable referrals, and bolsters your reputation on the street.
Improved profitability due to reduced costs and time associated with supporting and servicing clients.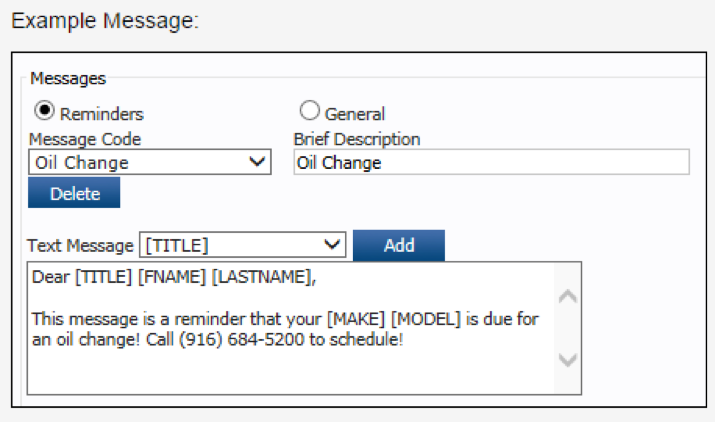 Whether it's offering customers a special promo, updating a service estimate, letting them know their vehicle is ready, or reminding them to take care of deferred services, today's technology tools and software systems make it fast and simple to address all these communications and more. When used within a shop management system like ALLDATA Manage® Online, its built-in CRM tools help to give your independent auto repair or collision shop a competitive edge by enabling you to:
Text individual customers directly from a work order.
Send group emails and text messages to your entire customer base.
Create and send special messages and reminders to specific customer groups.
From the Manage Online CRM, it's simple and quick to send text and email messages to individual customers – for example, a simple welcome message, or an update the work has been started on their vehicle. It only takes a few clicks, and your customers will stay informed about their vehicles every step of the way.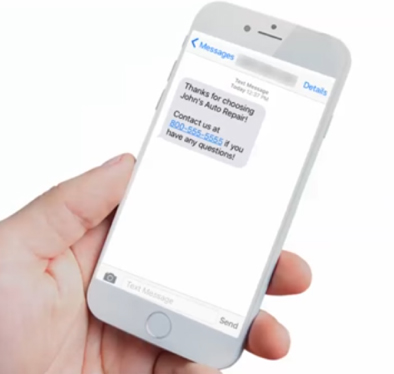 You can also message specific groups of customers based on the type of communication, such as a reminder or recommendation to take care of deferred work. Additionally, you can segment your customers based on the type of vehicle owned or their last visit date. You just create a single text or email message and send it to many customers, automatically personalizing each message with information from your customer database. Manage Online also fully integrates with Intuit® Demandforce® and MechanicNet to further enhance and personalize customer communications.
Investing a few minutes now to learn and implement these CRM techniques will pay off big time in customer satisfaction, enhanced efficiencies, and improved profitability. Here are some training tools to help jumpstart your resolution to get connected and stay connected with customers:
Resources
| | |
| --- | --- |
| Want some ideas? Download this Free PDF of popular examples to get you started | |
| Watch this Manage Online Video: Contacting Customers Using the CRM | |
Visit ALLDATA SUPPORT for detailed how-to instructions on using Manage Online to create CRM messages
Want to see how ALLDATA can improve shop efficiency? Check out our suite of products, each designed to contribute to both shop efficiency and productivity.
If you would like to read more articles like this one please subscribe to ALLDATA News.